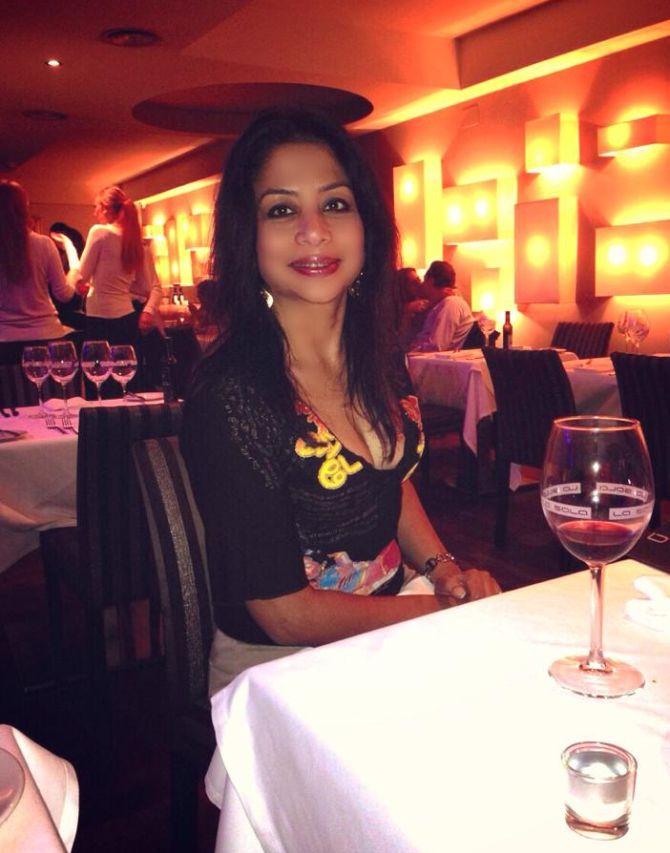 Vidhie Mukerjea, daughter of Indrani and Peter Mukerjea, has told the Central Bureau of Investigation that when she tried to contact Sheena Bora after her disappearance in April 2012, she received a reply but from a new email id in Sheena's name.
This may bolster the CBI's case that after murdering Sheena in April 2012 and disposing of her body, Indrani, her mother, used to send emails or text messages in her name.
Vidhie, whose statement was recorded by the CBI after it took over the case, also says that whenever she asked Indrani about Sheena's whereabouts, Indrani used to get angry.
Indrani told her that Sheena had married a diamond merchant in the United States, according to Vidhie.
"The police informed my father (Peter) and me that Sheena was murdered on April 24, 2012 and a murder case has been registered against my mother (Indrani), driver Shyam Rai and my biological father Sanjeev Khanna. I contacted Sanjeev Khanna and asked him about the murder and his involvement in the said crime. He took it very casually and said `ha ha' and disconnected the call," Vidhie says in the statement.
"In 2009, Sheena started living with us in Mumbai. Then she was introduced to me as my mother's sister. At the same time, I came to know that Sheena and Rahul (Peter's son from earlier marriage) were having an affair. Due to this, Peter and Indrani used to quarrel a lot. My mother dislikes Rahul," Vidhie told the CBI.
"During 2009-2010, I came to know that Sheena was my mother's daughter as communicated by Rahul to my father Peter. I enquired with my mother and she shouted saying Rahul is lying as he wants his father Peter to divorce her," Vidhi says.
Meanwhile, Peter will be brought by the CBI to its headquarters here in connection with its probe into the murder of his step-daughter Sheena Bora.
CBI sources remained tight lipped about reasons which triggered this sudden move but confirmed that Mukerjea will be further examined in New Delhi. One possible reason being speculated is that the agency might want to carry out a lie-detection test on Mukerjea which is available at Central Forensic Science Laboratory in the wake of his apparent flip flop on various questions.