The Manipur police on Thursday said search operations have been conducted by security forces in various districts, and arms and ammunition, including mortar shells, were recovered.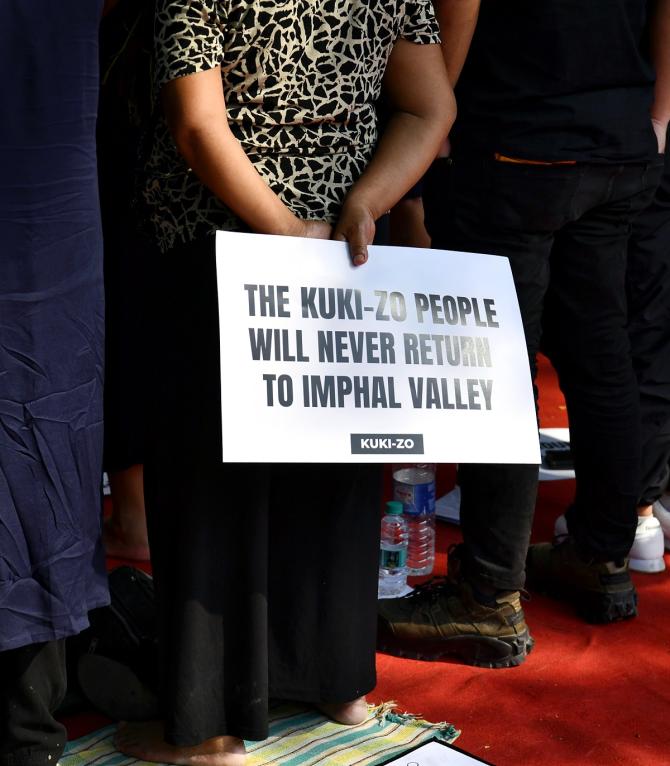 Altogether 127 checkpoints were installed in the valley and hill districts of the northeastern state, and 873 people were detained on Wednesday for violation of rules.
"Search operations were conducted by security forces in the fringe and vulnerable areas of Imphal West, Thoubal, Bishnupur, Kangpokpi and Churachandpur districts in which one arm, two local pumpi guns, 50 ammunition and eight explosives were recovered from Imphal West and Kangpokpi districts," the police said on X, formerly Twitter.
A joint team of Assam Rifles and the state police personnel conducted a search operation at a village in Kangpokpi district, and seized four mortar bombs which were kept hidden in the bushes, they said.
Movement of 182 vehicles along the National Highway-37 and 19 along the NH-2 with essential items has been ensured, the police said.
Strict security measures are taken up in all vulnerable locations and security convoys are provided in sensitive stretches to ensure free and safe movement of the vehicles.
More than 175 people have been killed and several hundreds injured since ethnic violence broke out in Manipur on May 3, when a 'Tribal Solidarity March' was organised in the hill districts to protest against the majority Meitei community's demand for Scheduled Tribe status.
Meiteis account for about 53 per cent of Manipur's population and live mostly in the Imphal valley, while tribals, including Nagas and Kukis, constitute 40 per cent and reside mostly in the hill districts.