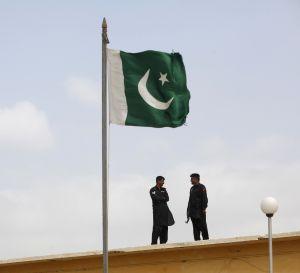 One of the key questions that the Intelligence Bureau officials asked Yasin Bhatkal was about the whereabouts of his neighbours and friends -- Riyaz and Iqbal Bhatkal -- the founders of the Indian Mujahideen.
Yasin informed the interrogators that Riyaz and Iqbal are in Pakistan and he keeps in touch with them regularly on the operations of the Indian Mujahideen.
Further Yasin added that his modus operandi was in India and he coordinated between Saudi Arabia and Pakistan to undertake his operations. He, however, said that he was most comfortable with Yasin and Iqbal as they hailed from the same place.
Yasin came in contact with them when he was in Dubai and from there onwards he joined the Indian Mujahideen late in 2007.
He also said that the Bhatkal brothers stayed in touch with him at all times and they often shuttled between Dubai and Pakistan, noting that the brothers spent most of their time in Pakistan and were under the security of the Pakistan agencies, sources said.
Yasin did not go into the address details of the Bhatkal brothers but added that they were very much active and reports suggesting that Riyaz is dead are not correct.
According to the sources in Intelligence Bureau, Riyaz and his brother are housed in Defence Housing Colony, residential area Phase VI in Karachi. Yasin also confirmed that they were moved out of Sharjah in 2012 and asked to remain in Pakistan.
Yasin also told the agencies that he coordinated with operatives in Saudi Arabia and also in Sharjah where Asadullah Akthar was hiding after the Batla House encounter. Yasin said that in order to set up IM's Darbhanga module in Bihar he got in touch with Fasih Mahmood who was deported recently from Gulf and sent to India.
The IB sources told Rediff.com that they are trying to extract information from Yasin about Amir Reza Khan and also Abdus Subhan who are very much active and operate from Pakistan too. The sources added that Pakistani spy agency Inter Services Intelligence has put up a full-fledged colony for the IM operatives and Yasin was trying to reach that establishment before he was nabbed in Nepal on Thursday.
Image: Pakistani troops seen posted atop a prison in Karachi
Photograph: Akhtar Soomro/Reuters