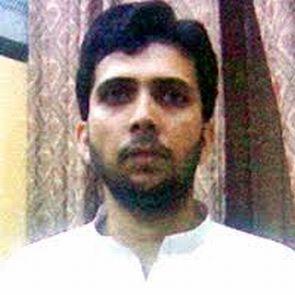 After months of tracking, Indian intelligence agencies finally managed to get India's Most Wanted, and Operation Yasin Bhatkal finally became a success. Vicky Nanjappa speaks to two intelligence officers and finds that Yasin had found a safe haven in Nepal and was planning on crossing over to Pakistan.
Yasin remained in India for a long time even after the Dilsukhnagar (Hyderabad) and Bodhgaya (Bihar) blasts. However, he had moved out of Darbhanga in Bihar, as he was aware that the agencies were hot on his trail. He knew that this time around, nabbing him was their top priority.
According to sources, Yasin had moved to Uttar Pradesh from Bihar following the Bodhgaya blasts.
"With so many blasts in the country being masterminded successfully by him, he realised that there was too much heat on him. Moving out of the country would have gotten the agencies suspicious, and hence he decided to hover around UP and wait for a good time to cross over," said an intelligence officer.
The Indian Mujahideen and other terror groups have a dedicated route between India and Pakistan and another between India and Bangladesh. The Pakistan route is usually through Nepal and it is still a preferred destination, since security is extremely tight on the India-Pakistan border.
Yasin had taken the help of a regular tout to cross over into Nepal from India and had been stationed there for the past 15 days. Before crossing over into Pakistan, he needed to get a green signal from his handler in Pakistan, and they were waiting for the opportune time to cross over.
The questioning of Bodhgaya and Dilksukhnagar blast suspects had given an indication that Yasin was trying to move into Pakistan and hide there for a few months before he could return and undertake the next operation.
A lot depended on the decision on the top rung of the IM in Pakistan. Either they wanted to keep Yasin with them permanently or had planned on sending him back. However, the likelihood of sending him back was more since he was a key operative and had unfinished business.
The officer said that Yasin never used any technology, and hence they relied entirely on human intelligence to nab him.
"For the past one week, the Intelligence Bureau kept a watch and used several of their local sources to track his location. Some of the touts who helped Yasin in Nepal were already tapped for this operation. These touts included those who helped him in Nepal with his stay and the ones who were trying to get him across to Pakistan," said the officer.
Finally, early on Thursday morning, IB officials managed to zero down on him and pick him and bring him back to India.