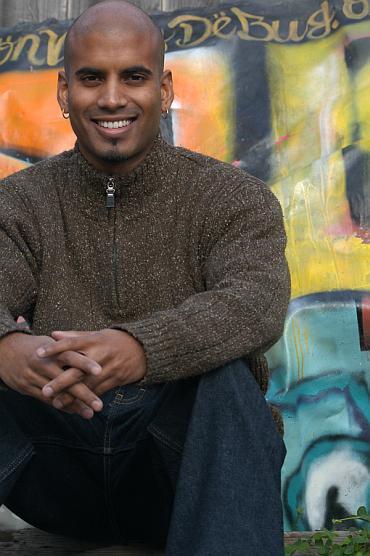 Raj Jayadev, the co-founder of the De-Bug grass root group, was recently named one of the 18 Soros Justice Fellows, and will receive $ 75,000 for a project that could also create a better plea bargain environment in San Jose.
The fellowships come from the Open Society Institute, started by billionaire George Soros. The organization said the money goes 'to a group of extraordinary scholars, lawyers, advocates and journalists working to tackle deep-rooted problems in the US justice system.'
Jayadev, 35, who has a degree in political science from the University of California Los Angeles, chose a life of activism while working at Hewett-Packard. De-Bug also runs New America Media, a coalition of minority news organizations in San Francisco area. It began publishing an online magazine over eight years ago.
Jayadev, the second child of an immigrant couple--his father is an engineer and his mother did any job she could in the Detroit area--began his activism at Hewlett-Packard, raising many issues including that of worker's safety. "It was a very different scene from the imagined Silicon Valley that many people are impressed with," he says.
"My social activism owes a lot to the Indian community I interacted with at Hewett-Packard," he recalls. "You know how easily we acquire uncles and aunties. These people gave me a lot of insights
into the workplace."
A group of volunteers joined him and despite limited resources--the organization's annual budget is about $ 100,000--De-Bug continued growing.

A visit to India on a scholarship for young organizers also played a crucial role. He says watching the strikes (bandhs) showed him the power of workers' unity.
What looked like a union for Silicon Valley workers soon became a justice system watchdog and an empowering the organization. "Many of the workers we were helping would run into problems with the police and justice system, and we began fighting for them."
Thanks to the Soros award, Jayadev said he would reach out, more than before, to pastors and advocates helping them to be better legal watchdogs. 'The Soros Justice Fellows,' said Ann Beeson, executive director for US Programs, Open Society Institute, 'offer hope and the possibility for real and lasting change in a criminal justice system that has long been in crisis. Now, more than ever, we welcome their commitment and vision.'
Soros, founder and chairman, Open Society Institute, has contributed more than $7 billion to worldwide organizations, with $15 million going to Justice Fellows.
Image: Raj Jayadev