How many diamonds can fit in a single ring?
The answer, according to the new Guinness World Records book, is 12,638.
Harshit Bansal, founder of Renani Jewels in Meerut, India, has broken the dazzling Guinness World Records title for the most diamonds set in one ring.
The ring, named the Marigold, or "The Ring of Prosperity," has a circular band with an ornate floral design, complete with thousands of 38.08 carat natural diamonds, according to Guinness. The ring weighs a little over 165 grams.
"Each individual petal is uniquely shaped. No petal is identical, which gives the ring a perfect blend of organic symmetry, design and alignment," posted the brand on its Instagram page about the design.
While the ring was designed it Meerut, it was manufactured in Surat, the world's diamond hub.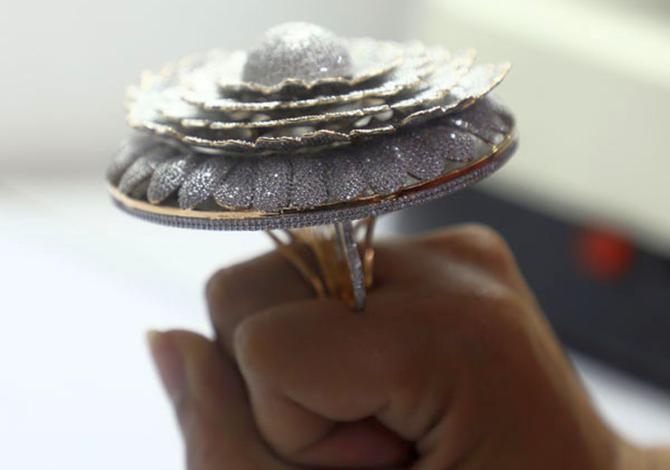 Harshit was first was inspired to break this diamond-studded record in 2018 whilst studying jewellery design in the western city of Surat, India.
Speaking about his achievement, Bansal was quoted as telling Indian Express, "I feel extremely happy, and so is my family, especially my father Anil Bansal. It is a big recognition for a small city like Meerut which has a significant jewel history."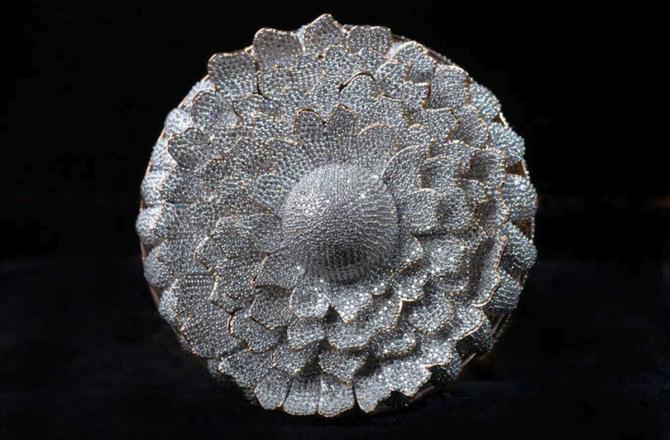 The jewellers have not attached a price to the ring, calling it priceless.
The previous record for the most diamonds set in a ring was also set in India by Hyderabad-based jeweller Hallmark Jewellers.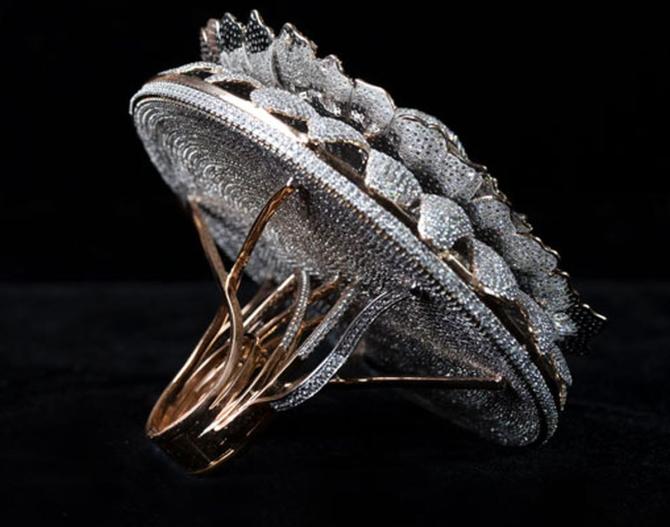 They created a camellia design with 7,801 diamonds.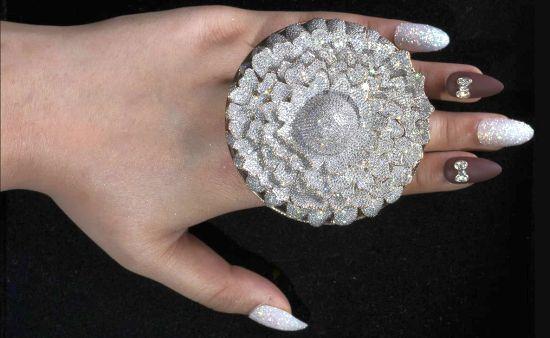 Photographs: Guinness World Records