Prime Minister Narendra Modi inaugurated the new Parliament building on Sunday morning and installed the historic Sengol in the Lok Sabha chamber.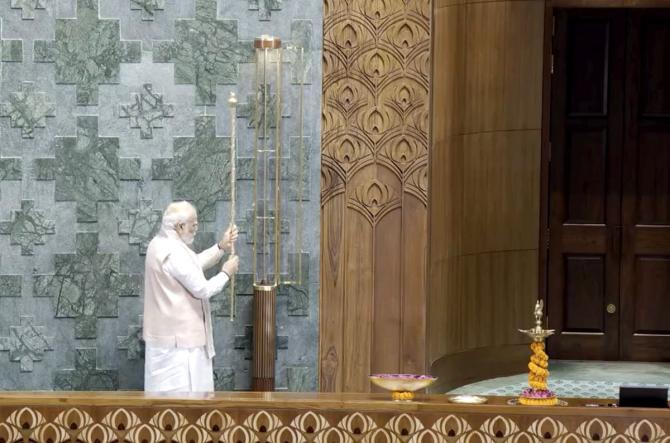 The prime minister prostrated before the Sengol and sought blessings from high priests of various 'adheenams' in Tamil Nadu with the holy sceptre in hand.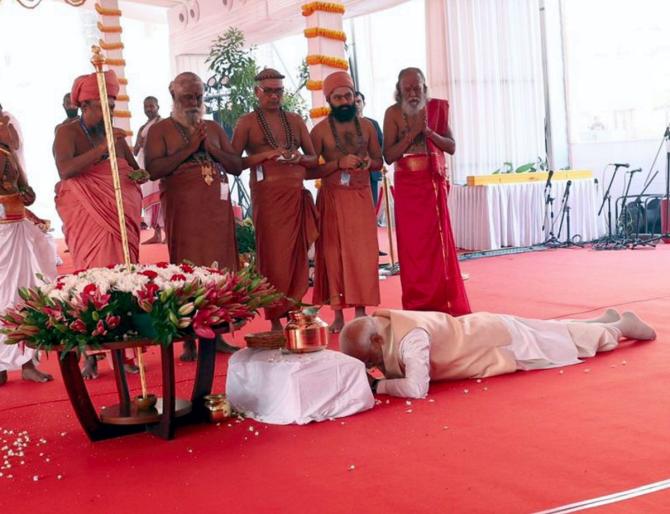 Modi then carried the Sengol in a procession amid tunes of 'nadaswaram' and chanting of Vedic mantras to the new Parliament building and installed it in a special enclosure on the right side of the Speaker's chair in the Lok Sabha chamber.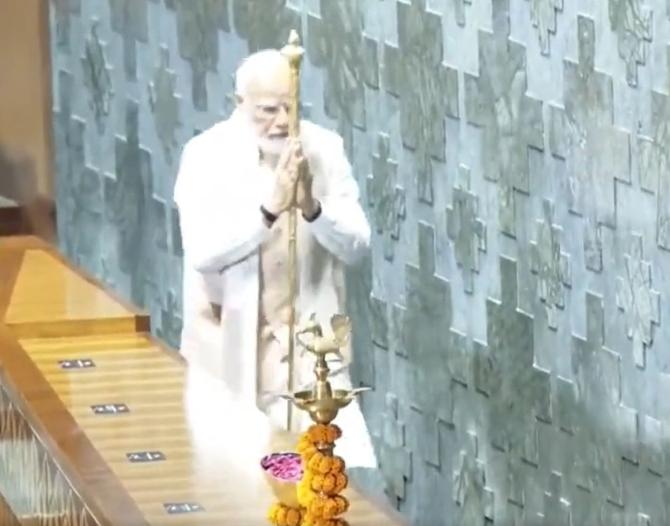 Amid Vedic chants by priests from Karnataka's Shringeri Math, the prime minister performed 'Ganapati Homam' to invoke Gods to bless the inauguration of the new Parliament building.