While most exhausted healthcare workers want to rush home to be with their families after finishing their long shifts serving the COVID-19 patients, a 26-year-old nurse picks up her violin and returns to the ward.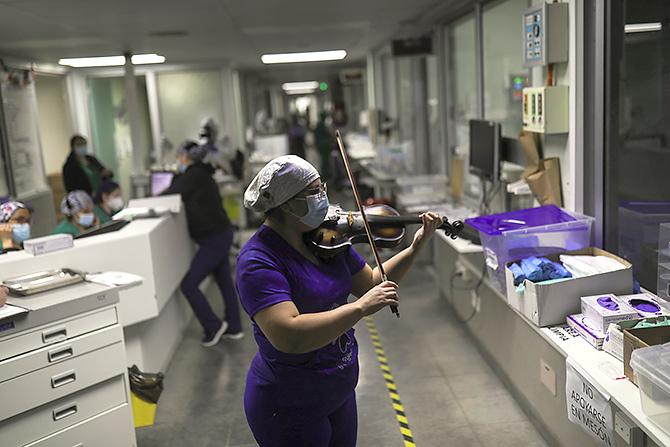 Damaris Silva, a nurse at Hospital El Pino in Chilean capital Santiago, spends several hours walking the corridors twice a week after her shift, playing the violin to bring a moment of levity for both the patients and her exhausted colleagues.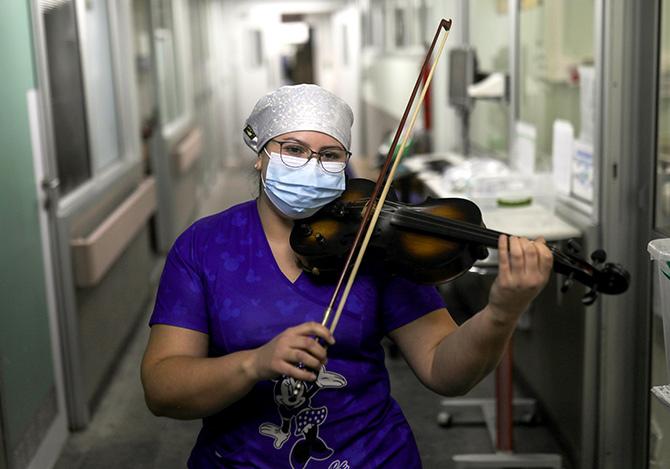 She plays a mix of popular Latin songs, intending to, in her words, 'give a little bit of love, of faith, of hope with my violin'. 'Every time I do it, I do it from my heart,' says Silva.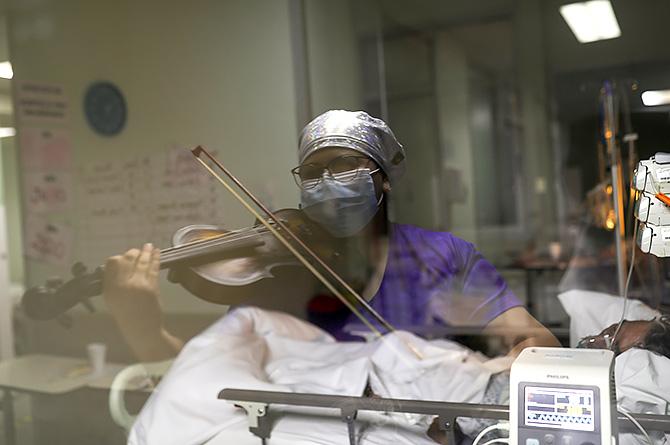 'As soon as I walk in the patients brighten, they seem happier; they smile and applaud,' she says.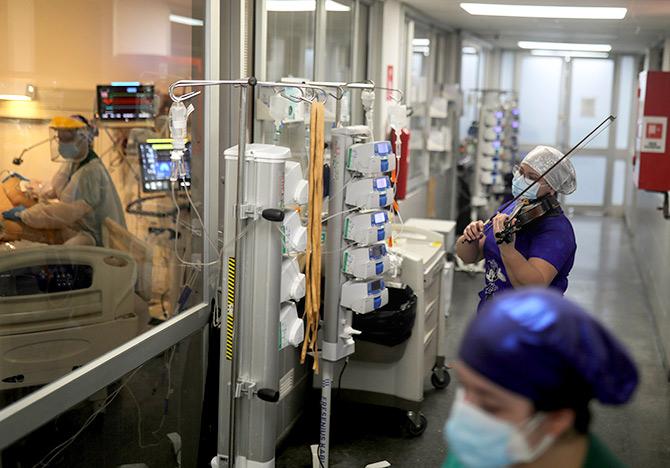 Here's Silva playing the violin for a patient in the intensive care unit (ICU) of the Santiago hospital.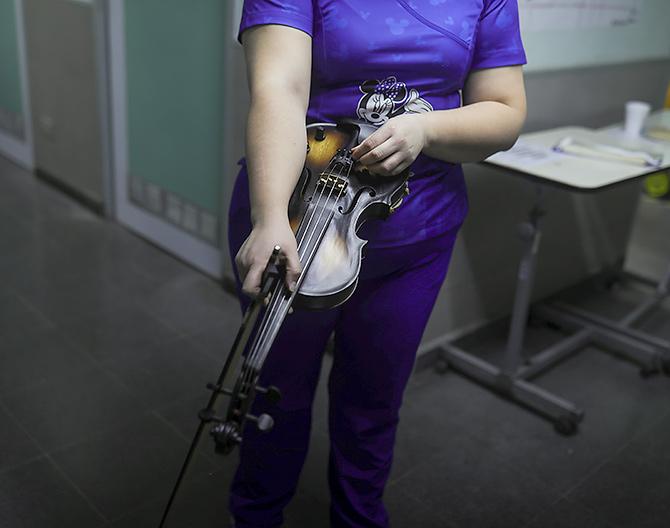 Silva tunes her violin before playing for the patients.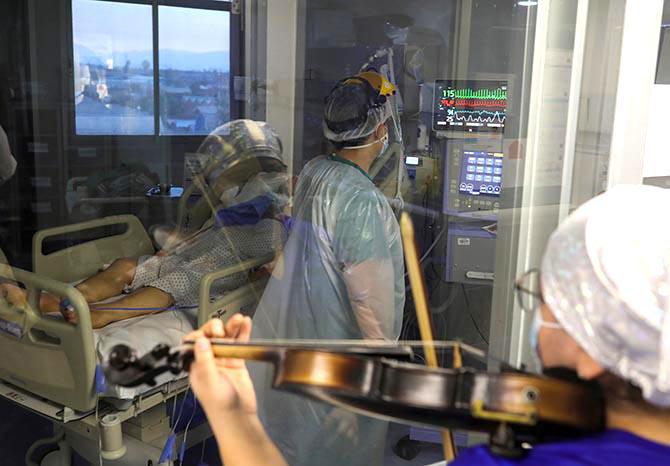 Silva's initiative is one of several dreamed up to lift spirits in Chilean intensive and critical care wards, which are close to saturation because of the pandemic.