Self-taught photographers Daniel Rueda and Anna Devis, a creative duo from Valencia, Spain, have been travelling the world since 2014, posing each other amongst unique geometric elements found in buildings across Europe.
Using their creativity, their clever poses, building façades become theatrical backdrops, spiral staircases turn into playgrounds, and windows are transformed into versatile props.
Here's a look at some of their playful and interesting works.
And, if you just can't get enough of their fun photographs, check out Daniel's and Anna's Instagram accounts.
All photographs courtesy: Daniel Rueda/Instagram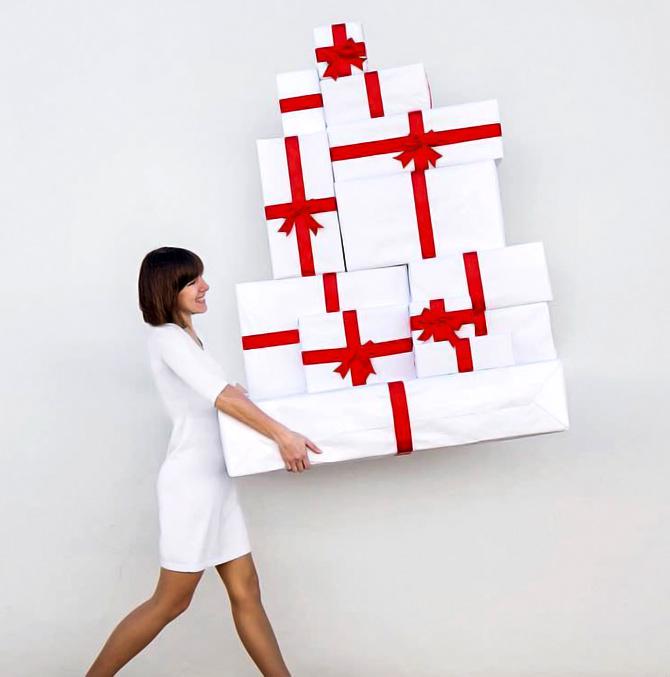 Everything it's so last-minute during Christmas that even Santa Claus needs some help. Luckily for him, @anniset is always around to lend a hand. Which is great for the rest of us too, because this little Santa's helper does not care if you've behaved well or not... She has presents for everyone!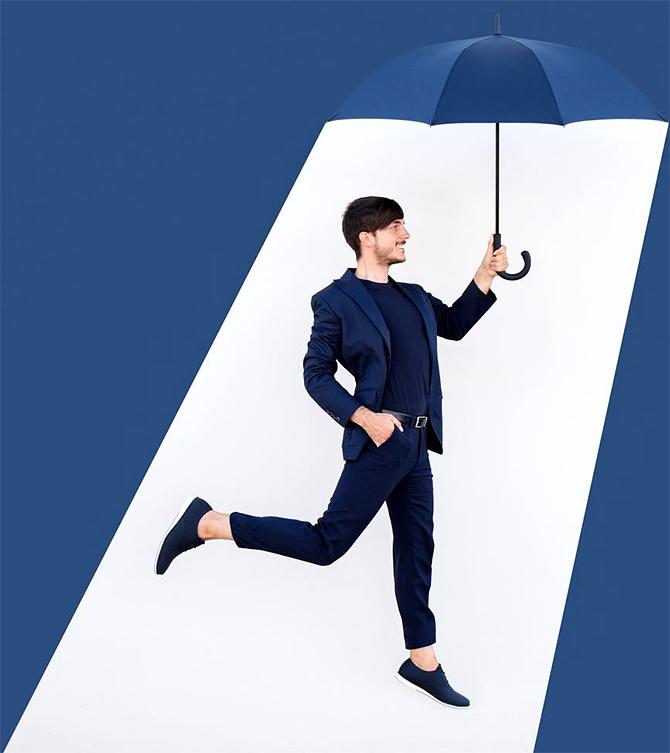 Looking sharp while being lighter than air!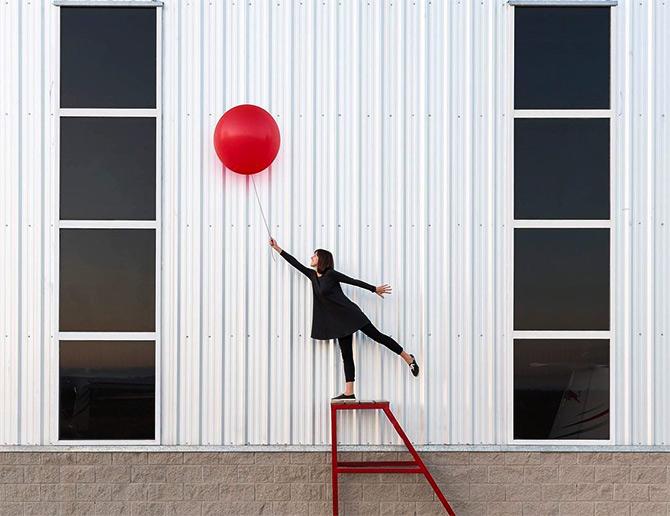 Learning to fly like a bird! To infinity and beyond, boluda!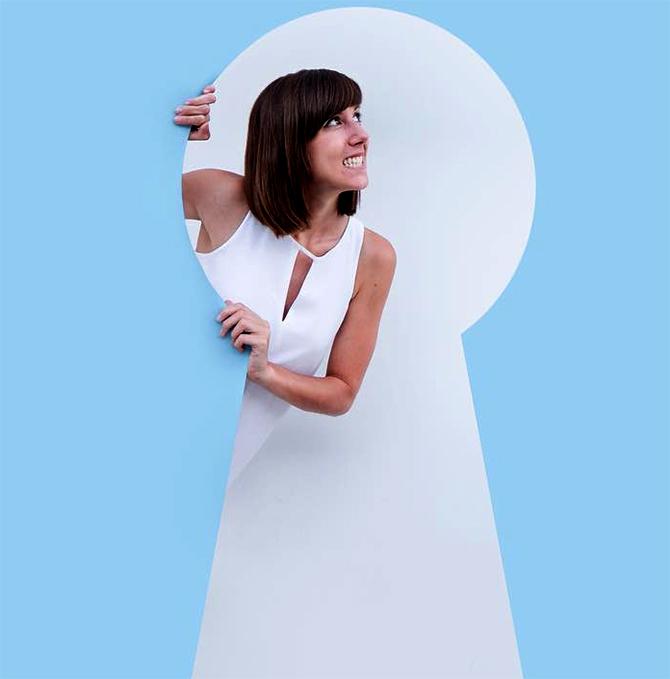 Size does matter after all… Especially when you leave your keys inside the house and your partner is the only person that could possible slip through the keyhole to retrieve them.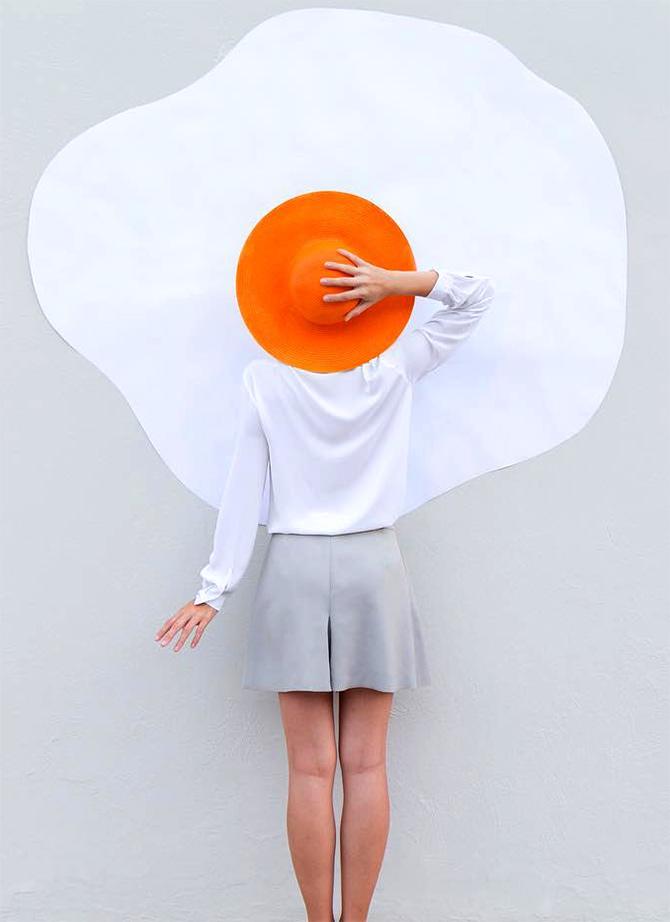 An eggcellent look!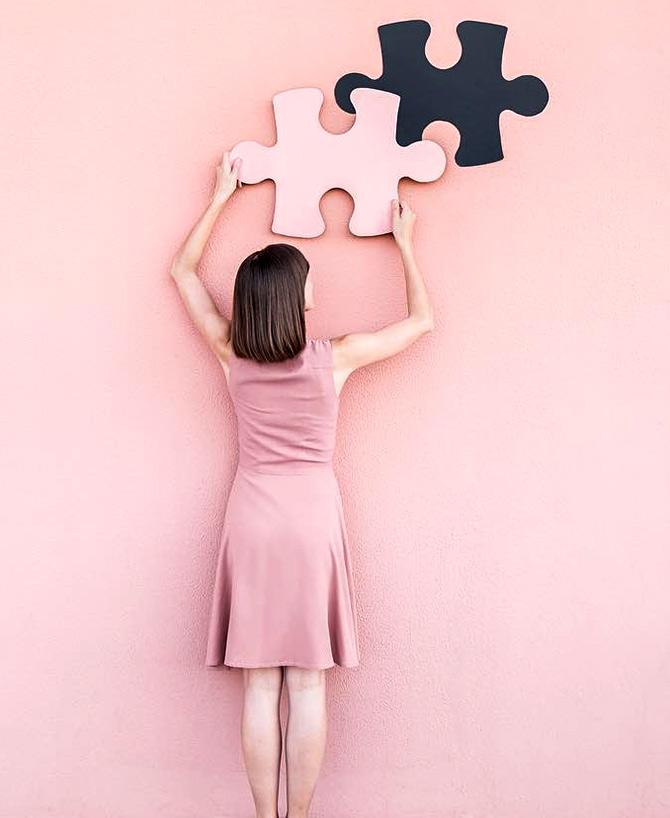 Who doesn't like jigsaws? Putting the pieces together is so satisfying and relaxing.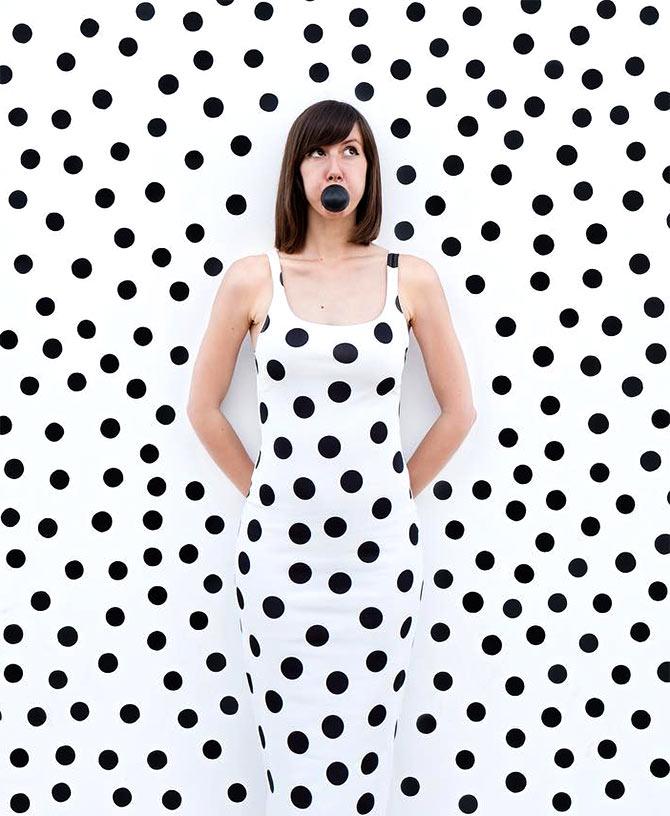 That moment when you realise you are chewing black bubblegum, in front of a black dotted wall, while wearing a black polka dots dress.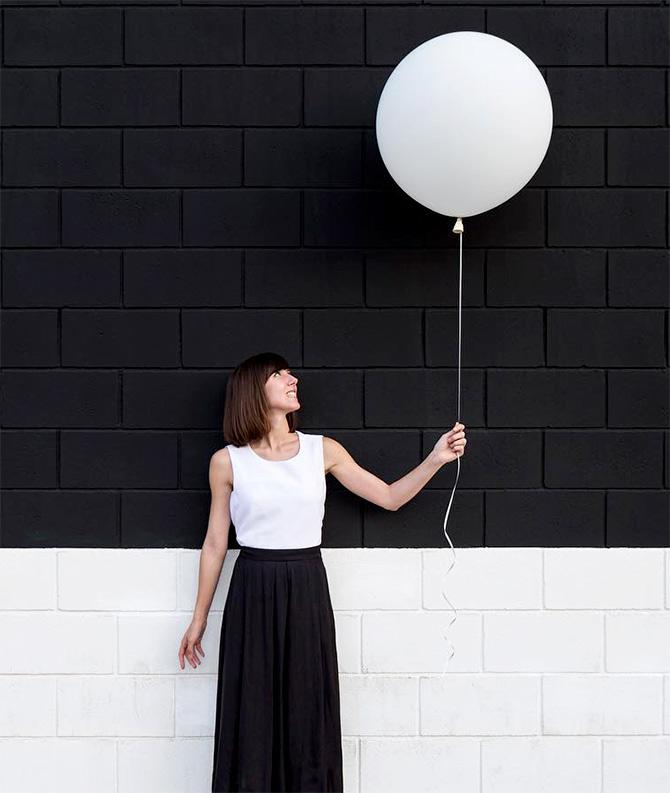 It don't matter if we black or white!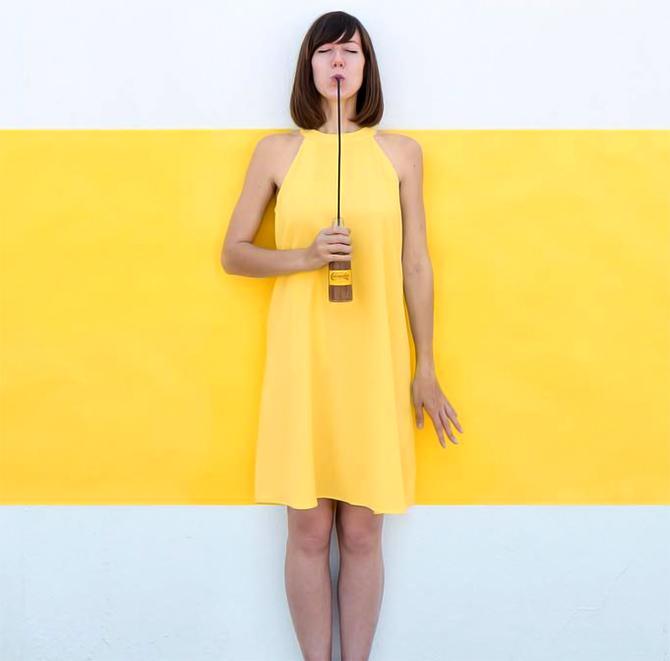 Feeling a mellow yellow?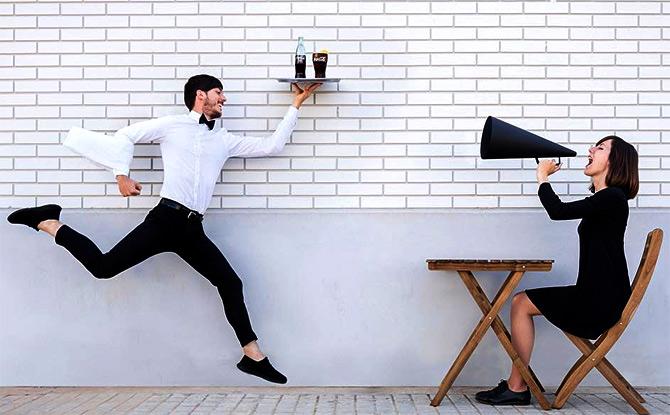 Waiting on a cold bottle of Coca Cola.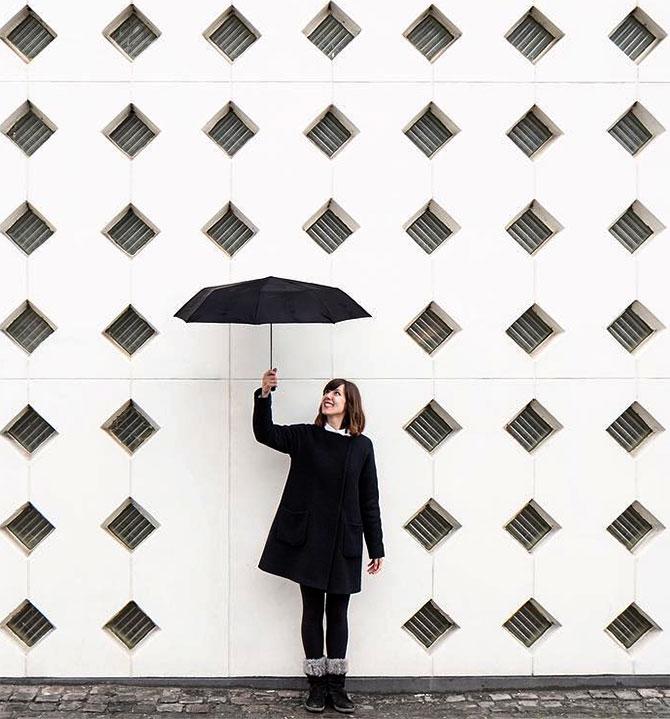 Brewing up a geometrical storm.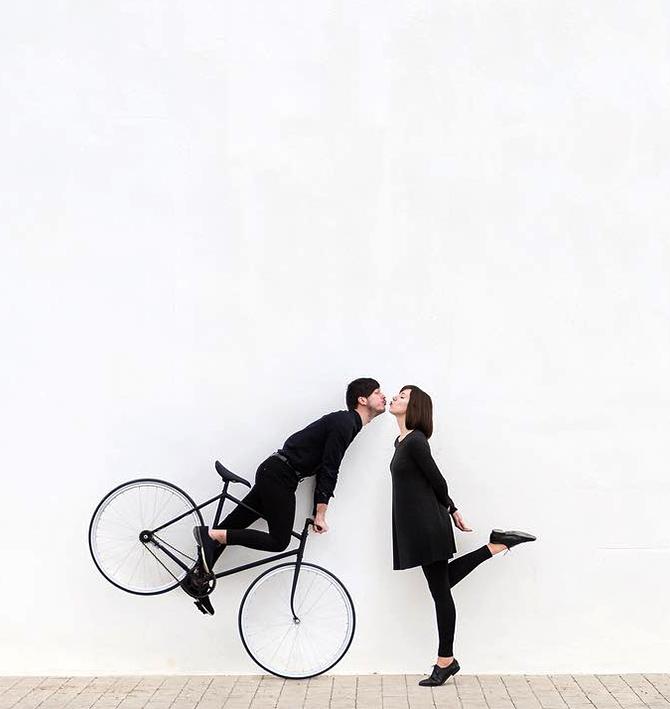 For me, love is learning dangerous tricks on a bike in order to deliver an original submission.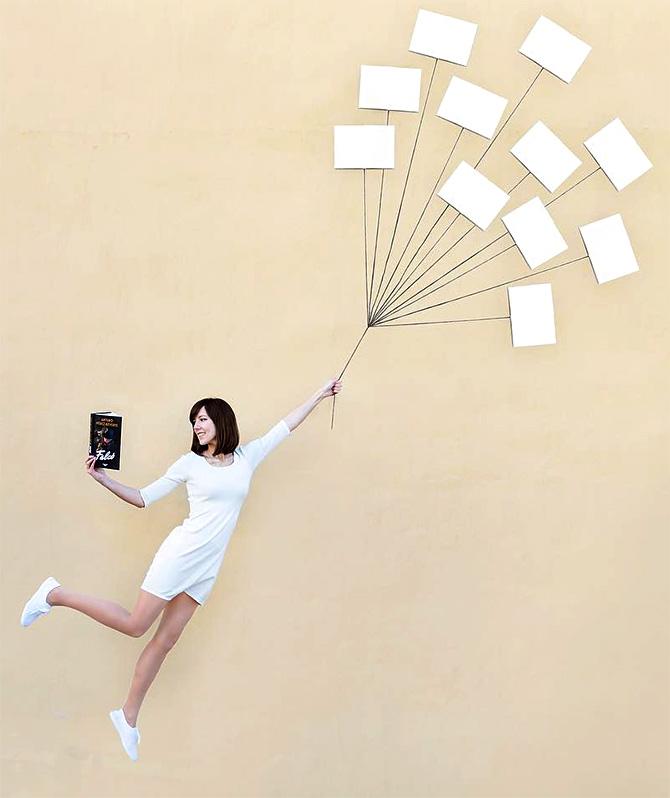 It's true what they say about books giving you wings to let your imagination fly.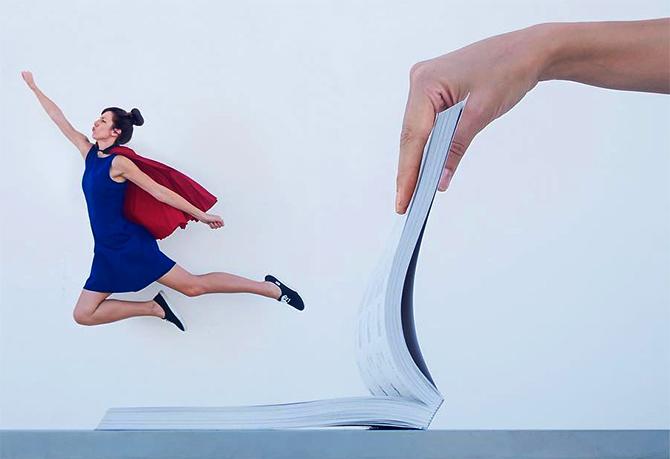 One life for one book!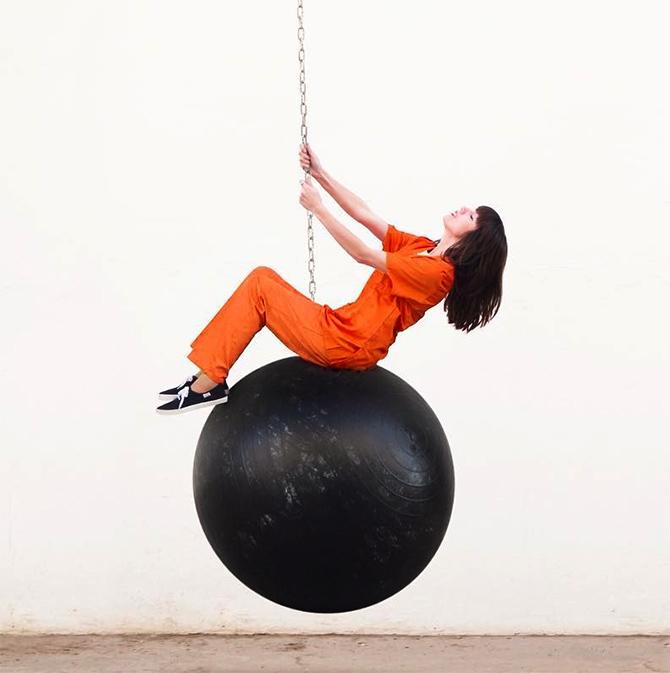 She came in on a wrecking ball, didn't she?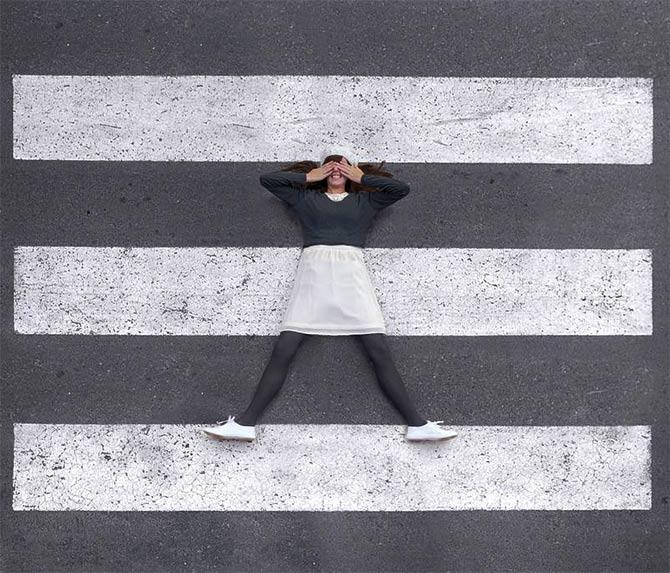 Camouflaging into the roads.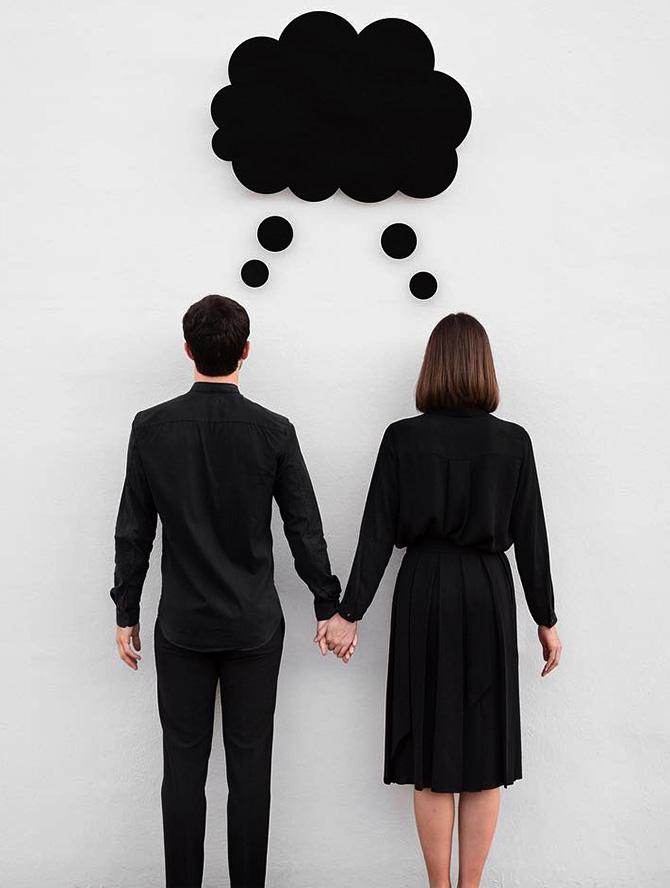 Togetherness... Black is the new black, baby!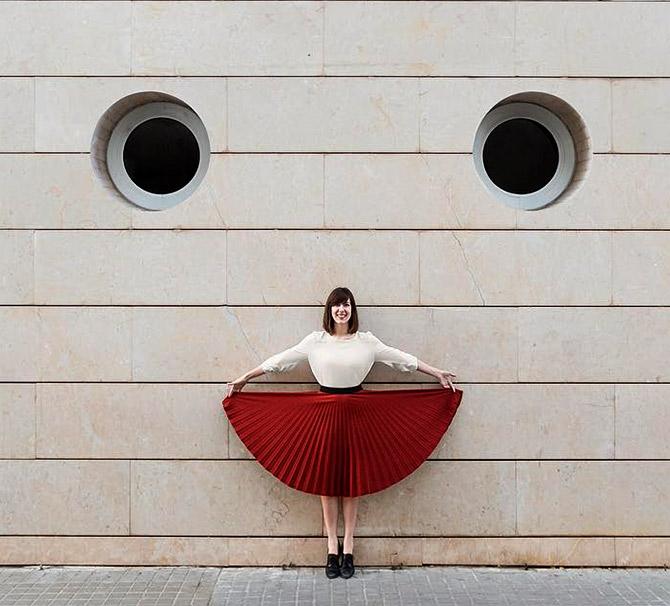 For more images, check out Daniel Cuerda's Facebook page.