The landfall process of the eye of the extremely severe cyclonic storm Tauktae, which hit the Gujarat coast in Saurashtra region between Diu and Una, ended around midnight, the India Meteorological Department (IMD) said.
Even as the cyclonic intensity weakened, it left behind a trail of destruction, with at least four people losing their lives- one each in Bhavnagar, Rajkot, Patan and Valsad, officials said.
Glimpses of the havoc the cyclone wreaked across states.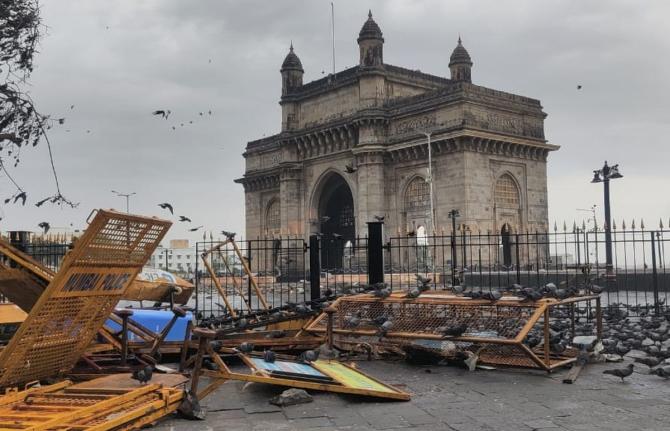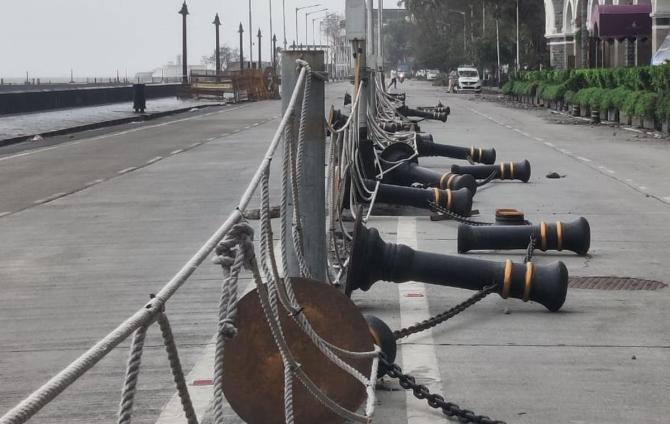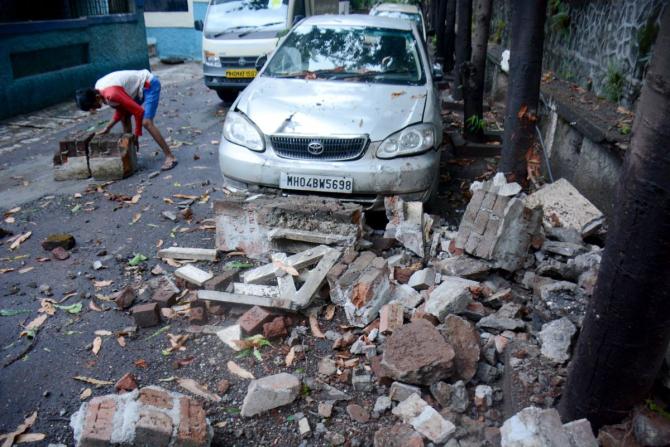 VIDEO: Cyclone Tauktae wreaks havoc in Mumbai, trees uprooted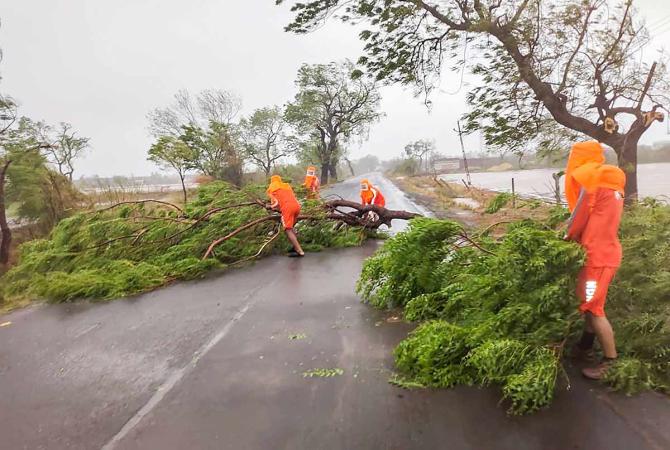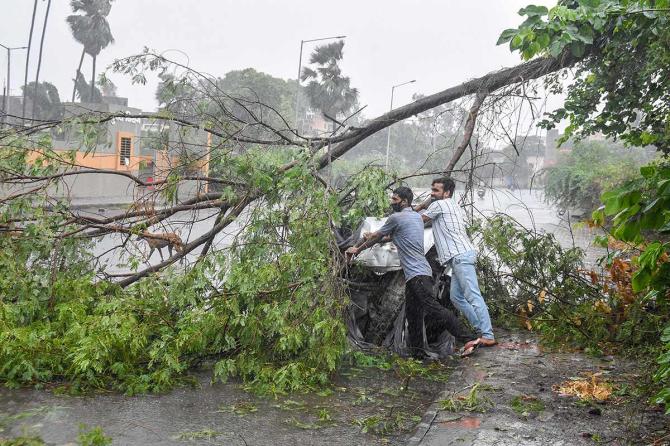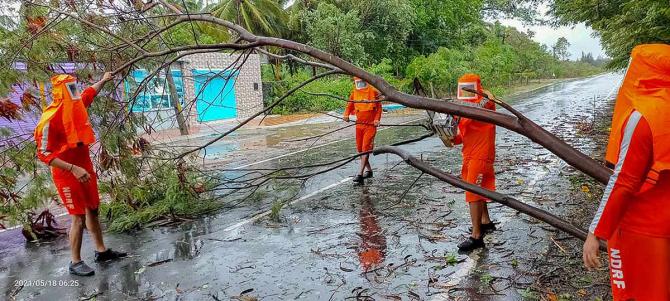 VIDEO: Mumbai witnesses waterlogging following heavy rain