The National Geographic Travel Photographer of the Year Contest is in full swing, with some of the best entries across the nature category being shared with the public.
The grand prize winner will win the grand prize of $10,000 (Rs 6.67 lakh) as well as seeing their photo on the National Geographic Instagram account.
Contestants can submit their best photos in any or all of the three categories.
Here we present 10 of the most impressive pictures in the Nature category.
(Please click on the image for full-page resolution)
Chasing Lunch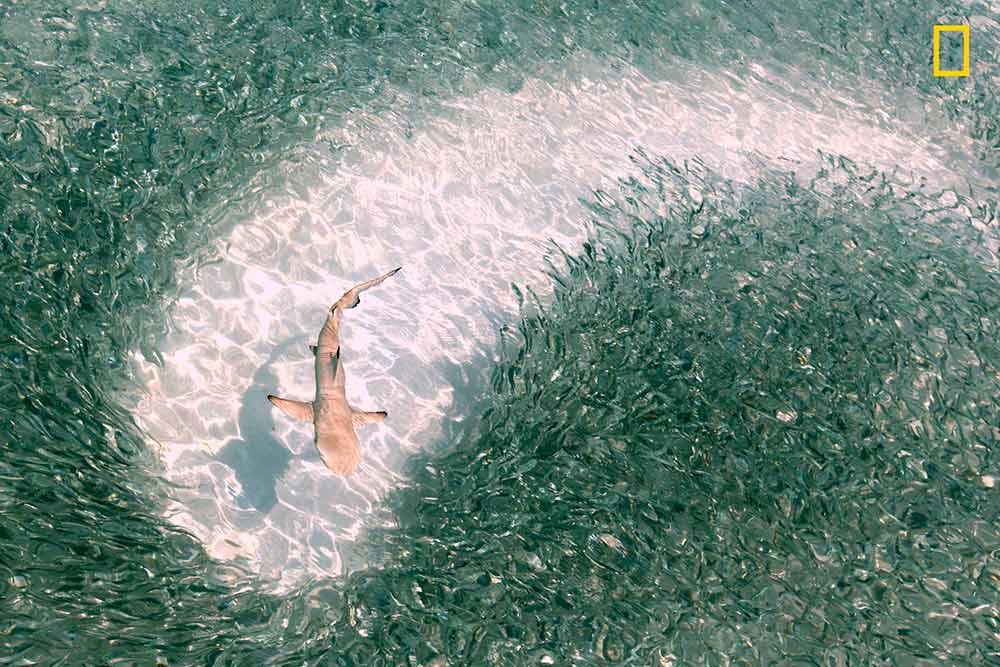 A baby black-tip reef shark swims through a swarm of silver sprats at lunch time in the lagoon of Mirihi Island in Maldives.
Photograph: Mohamed Shareef/National Geographic Travel Photographer of the Year
Swimming Lessons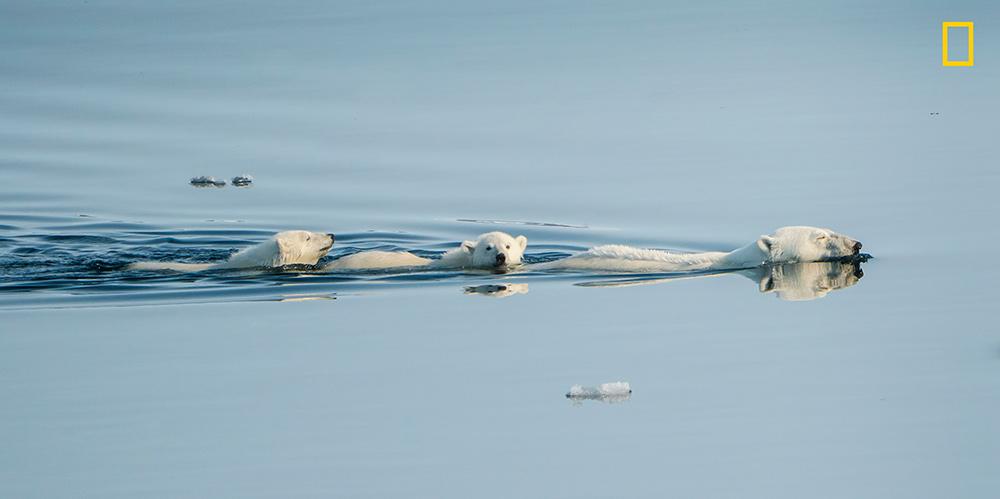 We spotted this mama and her two cubs swimming along the ice sheets in search of food.
Photograph: Karen Larson/National Geographic Travel Photographer of the Year Contest
Leopard Hunting a Stork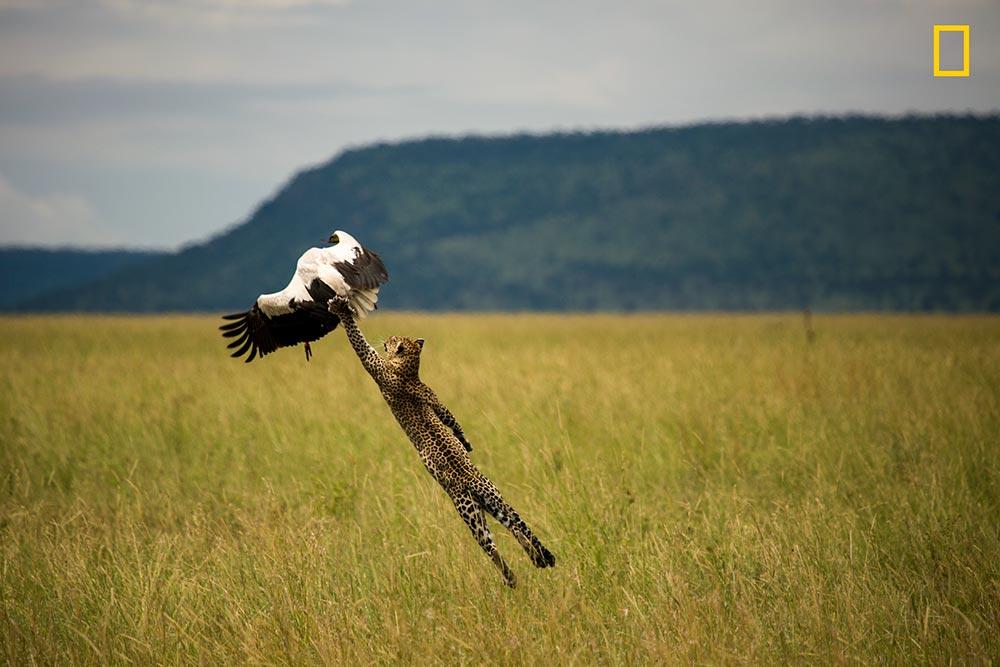 One shot capture. I watched the leopard stalking the stork, I only had time to focus at 400mm, no time to change to high speed, I watched the stork and as soon as it flapped its wings I shot one shot.
Photograph: Paul Rifkin/National Geographic Travel Photographer of the Year Contest
Love at South Georgia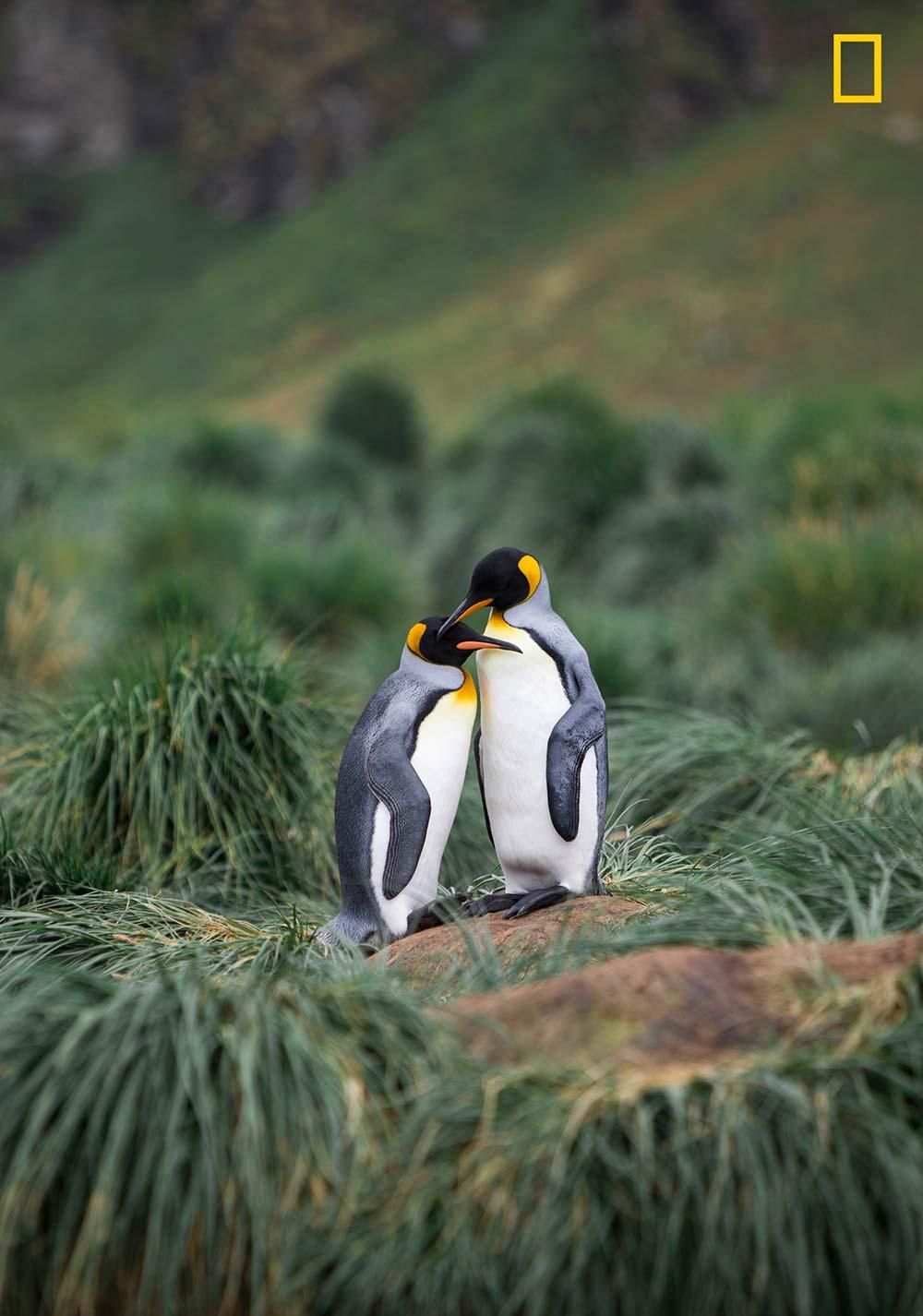 This was an incredible morning at Gold Harbour, South Georgia. One of the biggest king penguin colonies. These two penguins was so full of love. They stood there in front of me showing their love to each other for a long time. I felt I needed to capture this beautiful moment and I think that you can really feel their feelings for each other through the picture.
Photograph: Malin Hanning/National Geographic Travel Photographer of the Year Contest
Mermaid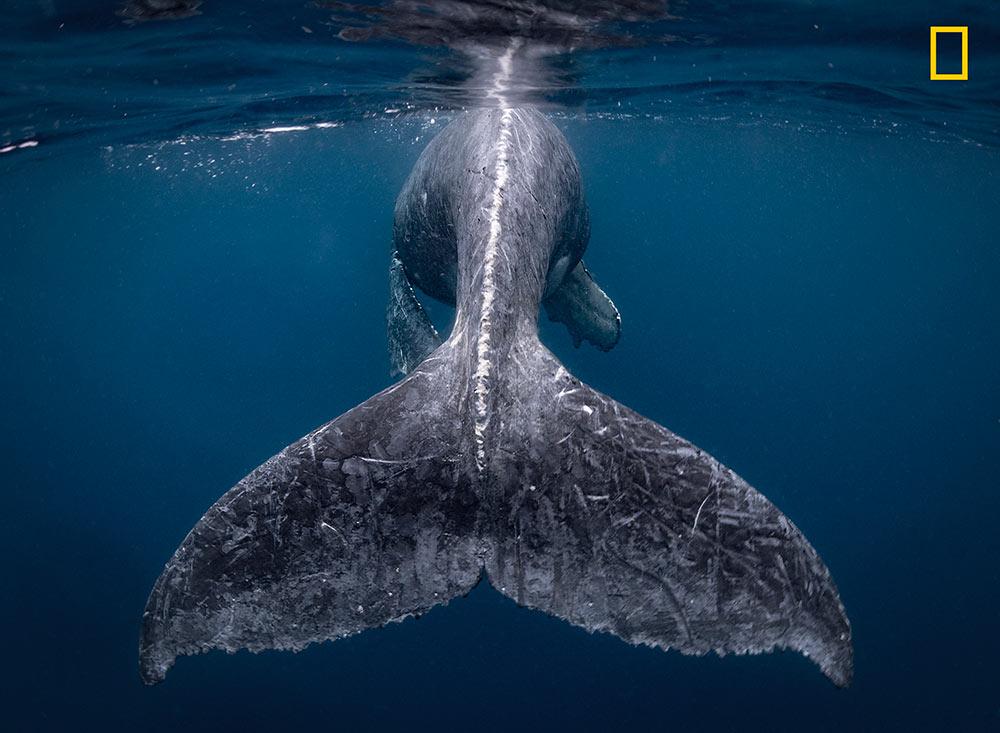 This calf was always with mom. A curious calf sometimes came to us.
Photograph: Reiko Takahashi/National Geographic Travel Photographer of the Year Contest
Leopard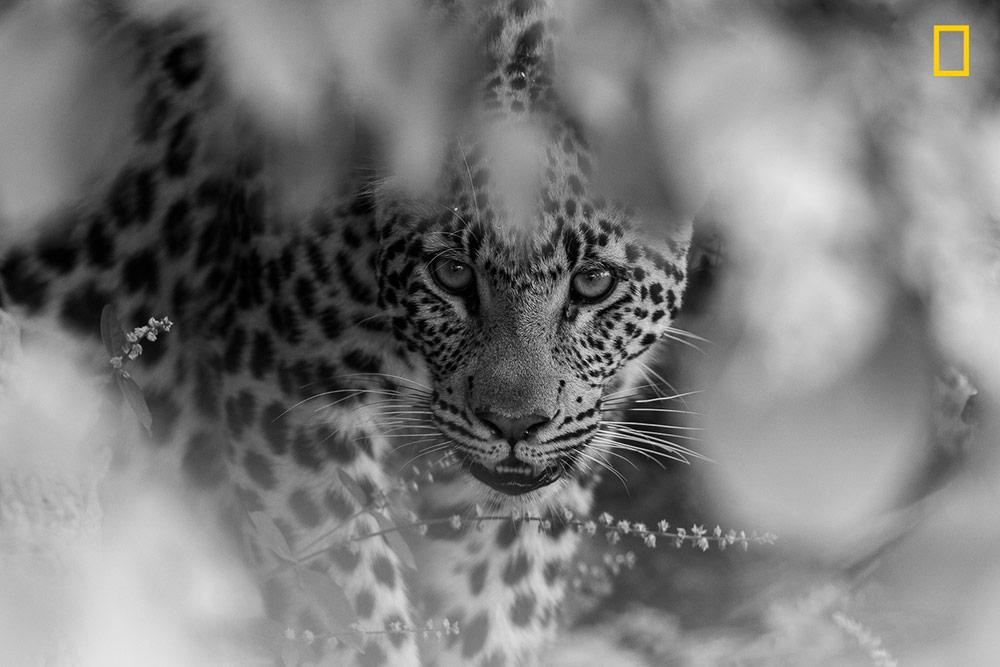 We live in an Instagram/Facebook/etc world. Every photo has to be *THE* photo. How can you live up to that? Everyone's life/experience seems better than yours. But, it's not true. Leopards can be really hard to see. Even if you go on the ultimate trip, you might see just one -- one single leopard. You may get a really bad cramp contorting yourself to get any shot. You may think you failed. And maybe you did fail, but it doesn't mean your trip or experience is any less than anyone else's.
Photograph: Kirsten Tucker/National Geographic Travel Photographer of the Year Contest
Sea of Clouds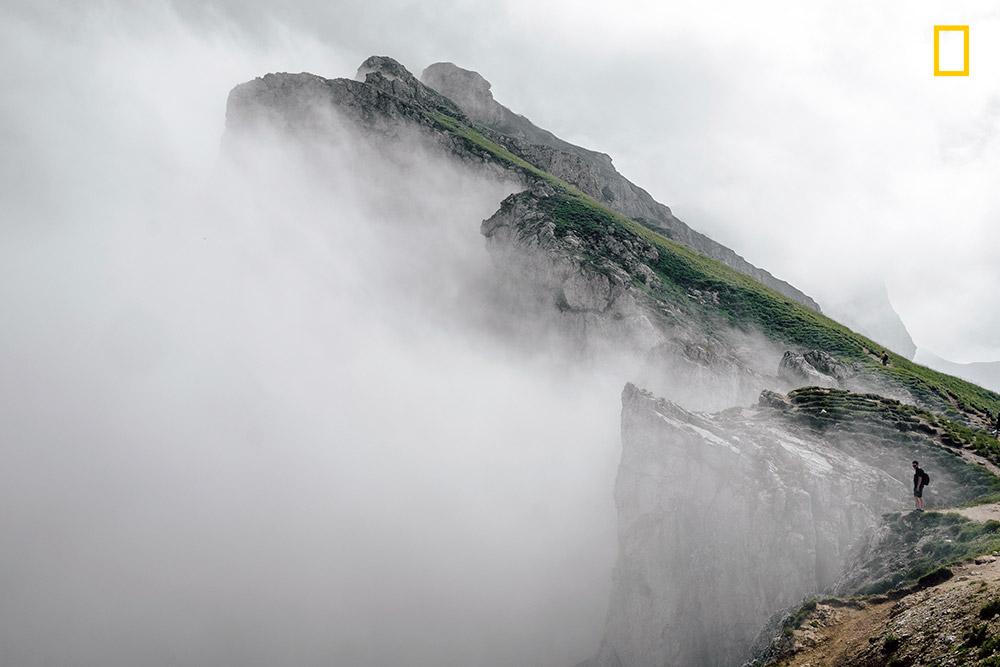 Hiking in South Tyrol is a one of a kind experience. It was the first time I was walking so close to the edge of a mountain, almost surrounded by clouds. Nature's power in these situations remind us that we're only guests on this planet.
Photograph: Guillaume Flandre/National Geographic Travel Photographer of the Year Contest
Giraffes relaxing near Ngorongoro Crater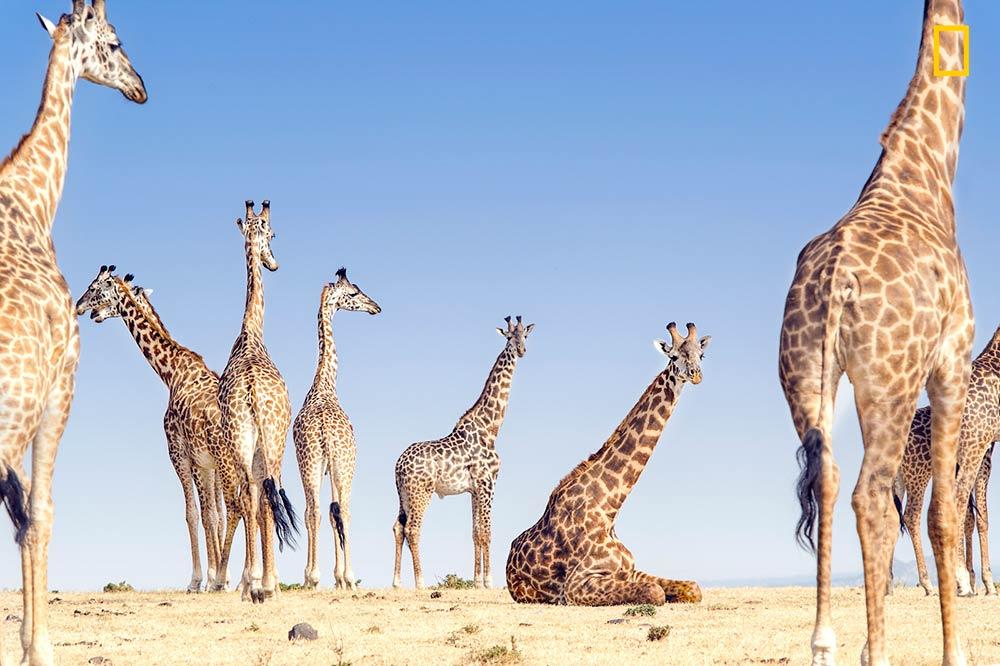 Upon leaving Ngorongoro Crater headed towards the Serengeti, we came across a hillside full of giraffes. After a little coaxing by me, our driver guide, 'James Bond' took us off-road and drove us right to them. I had always heard that giraffe don't sit, so this photo debunks that myth.
Photograph: Leinani Yosaitis/National Geographic Travel Photographer of the Year Contest
Formation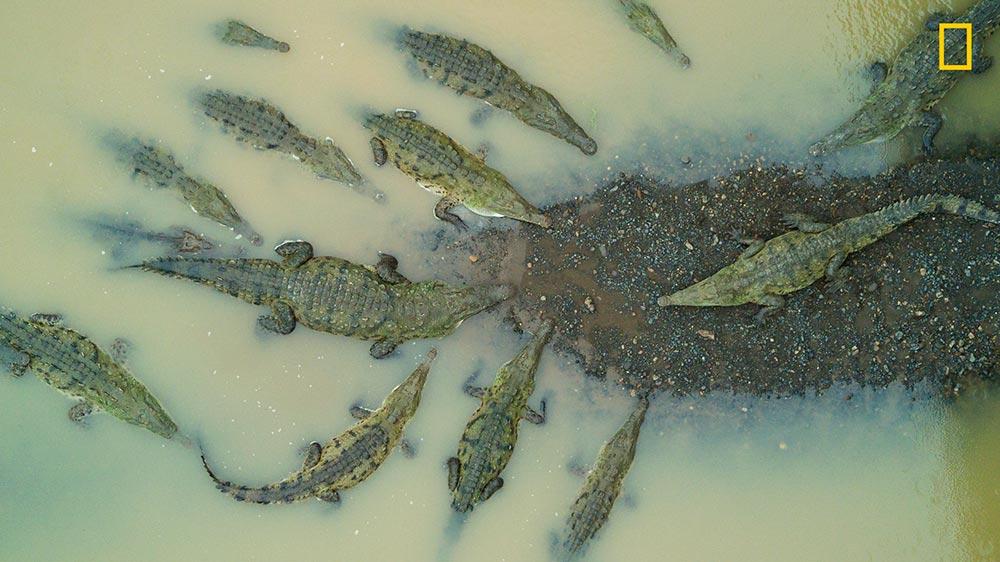 When we arrived at the Rio Tarcoles in Costa Rica and I saw what a fantastic formation the sharp-mouthed crocodiles are, I could not help myself. I started my drone and begun to photograph them from the air. My heart was beating like crazy because I was incredibly excited, on the one hand I was a bit scared for the drone, on the other hand I was so happy about the unique moment.
Photograph: Niklas Weber/National Geographic Travel Photographer of the Year Contest
Next Generation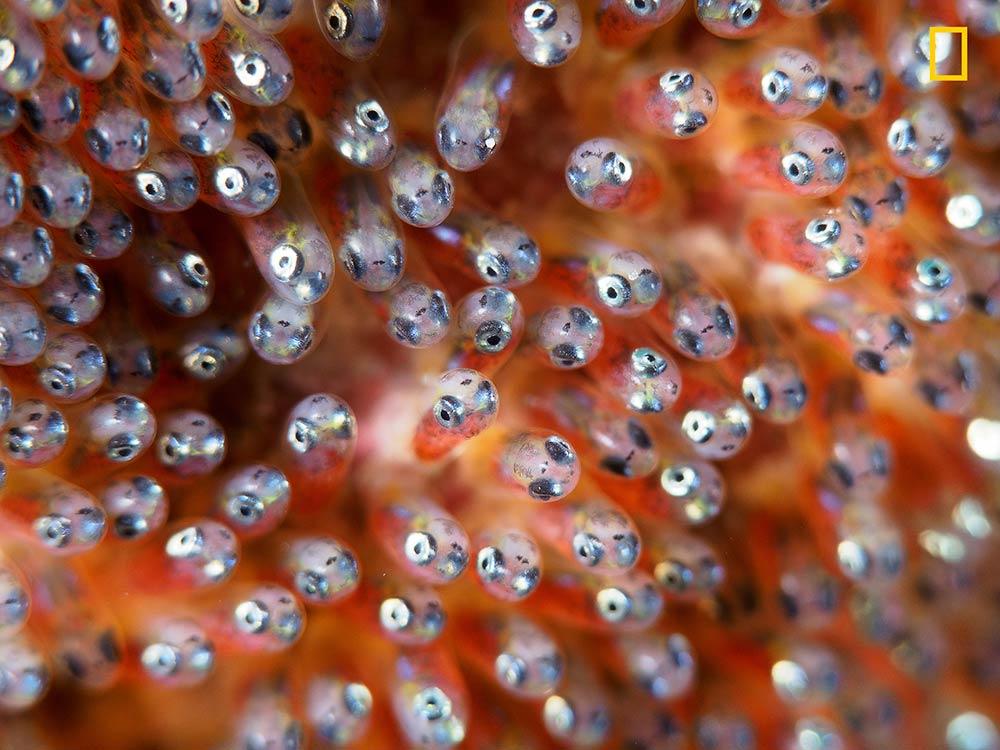 Nemobabies - some more days and they are coming out.
Photograph: Claudia Peyer/National Geographic Travel Photographer of the Year Contest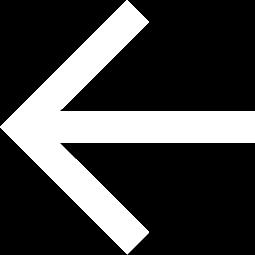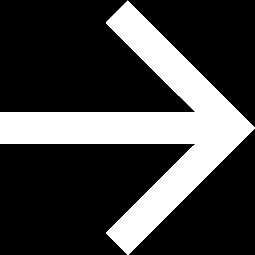 X