The massive crowds of devotees in temples, elaborately decorated tableaus and Dahi Handi revelry were all missing this year on Janmashtami, the birthday of Lord Krishna, as celebrations were dampened by COVID-19 restrictions.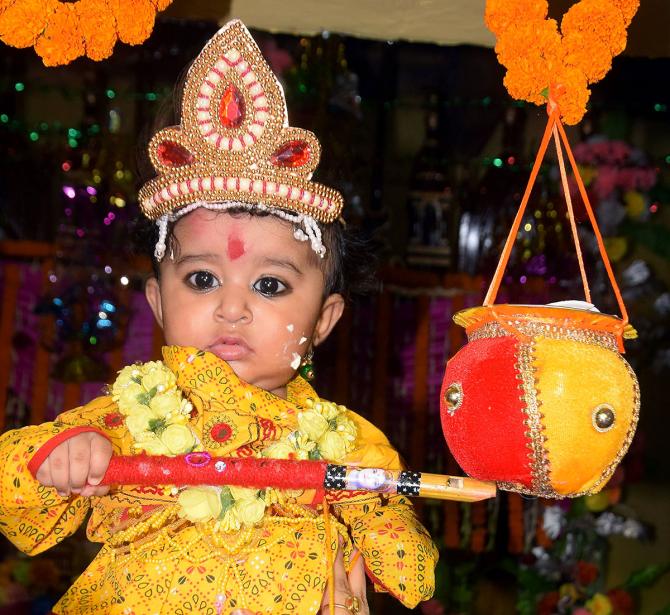 Amid blowing of conch shells and beating of drums, priests offered prayers since early morning in temples but there were no special religious discourses, 'Krishnalila' dance dramas and community kitchens as the entry of devotees had been either banned or restricted due to the coronavirus pandemic.
The rituals were, however, streamed online from some temples. In North India, families usually observe a day-long fast and hold special prayers at midnight.

Tight security arrangements were made outside the main temples to ensure that people followed social distancing.

The festivities were also relatively low-key in the main temples of Mathura, the birth place of Lord Krishna, Vrindavan, Nandgaon, Mahaban and Baldeo, which are usually visited by lakhs of pilgrims on the occasion.

Soaked in religious fervour, devotees would throng decked-up temples and take out colourful processions to mark the birth of Lord Krishna, but like other festivals in COVID-19 times, rituals have been restricted on Janmashtami too in the country.

Though the entry of devotees was banned, a large number of people assembled outside the Sri Krishna Janmasthan in Mathura and greeted each other with chants of Lord Krishna.