Even as dahi handi festival was celebrated with gaiety on Monday, one Govinda (reveller) died and 150 others injured in separate incidents in Mumbai and suburbs, the police said.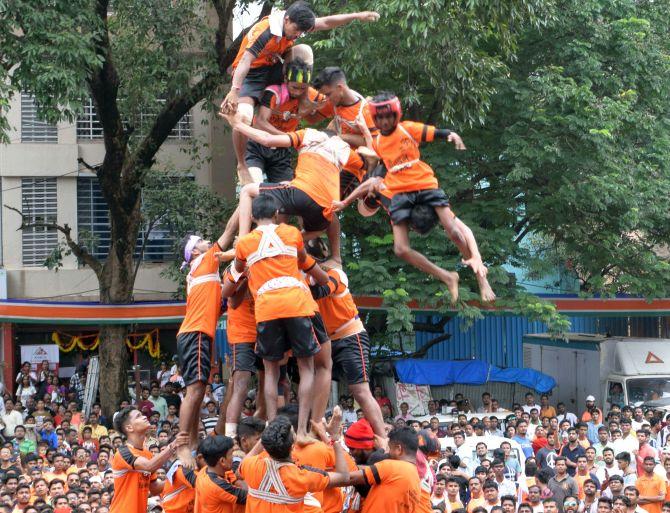 In Thane district neighbouring Mumbai, 13 Govindas, including two children -- one a 10-year-old and other 12-year-old -- suffered injuries, a Region Disaster Management Cell official said.
He said the injured Govindas were admitted to different hospitals in Thane and Kalwa.
In Mumbai, Kush Khandare, 20, suffered an epileptic attack when he climbed the first layer of a human pyramid in Dharavi in Central Mumbai this afternoon, police said.
He was taken to Sion Hospital where doctors declared him dead before admission, a senior police officer said.
The deceased was a resident of a chawl in Dharavi.
In separate incidents in the island city and suburbs, 150 Govindas suffered injuries, the officer said.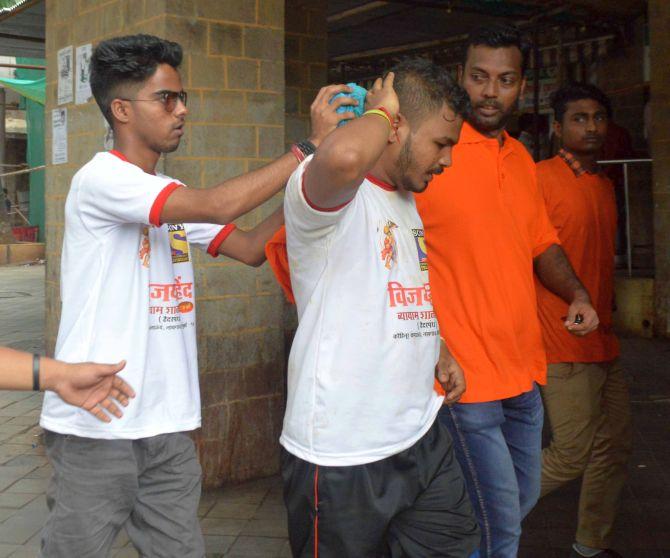 The festival, which marks the birth of Lord Krishna, was celebrated with enthusiasm across Mumbai, including in areas like Ghatkopar, Dadar, Lalbaug and Bhandup.
The dahi handi ritual is part of the Janmashtami festival in Maharashtra, where youngsters (called Govindas), dressed in colourful attire, make human pyramid to reach an earthen pot containing buttermilk and suspended in mid-air, and break it.
Religious institutions, political leaders and Govinda mandals took part in the dahi handi celebrations which were marked by frequent chants of "Govinda aala re" (Govinda has come).