We may be some time away from colonising the planet Mars, but it seems that hasn't stopped some architects from imagining what life would look like on the planet.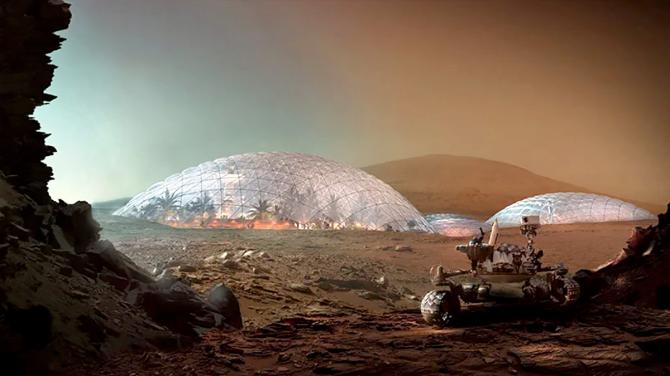 In 2017, the United Arab Emirates announced its ambition to colonise Mars within the next 100 years. And taking that dream forward, architects have imagined what the Martian city might look like -- and planning to recreate it in the desert outside Dubai.
Mars Science City was originally earmarked to cover 176,000 square metres of desert -- the size of more than 30 football fields -- and cost approximately $135 million (Rs 995 crore).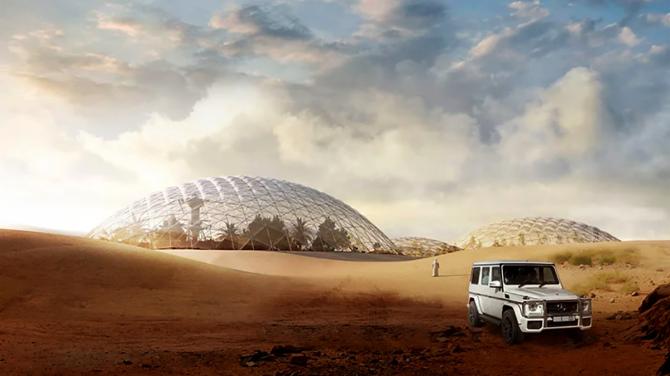 Intended as a space for Dubai's Mohammed Bin Rashid Space Centre to develop the technology needed to colonise Mars, architects Bjarke Ingels Group were asked to design a prototype of a city suitable for sustaining life on Mars -- and then adapt it for use in the Emirati desert.
Explaining the design, Jakob Lange, partner at Bjarke Ingels Group, said that to maintain a comfortable temperature and habitable air pressure, the Martian city would be made up of pressurised biodomes each covered with a transparent polyethylene membrane. Oxygen, made by applying electricity to underground ice, would fill each biodome.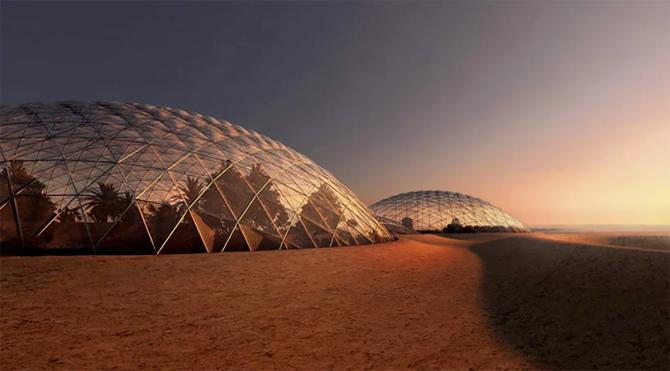 The city would be powered and heated using solar energy, and the thin atmosphere could actually help the domes maintain their temperature.
He further told CNN that buildings would be 3D printed under the domes, using Martian soil, and rooms would extend 20 feet underground, protecting from harmful radiation and meteors.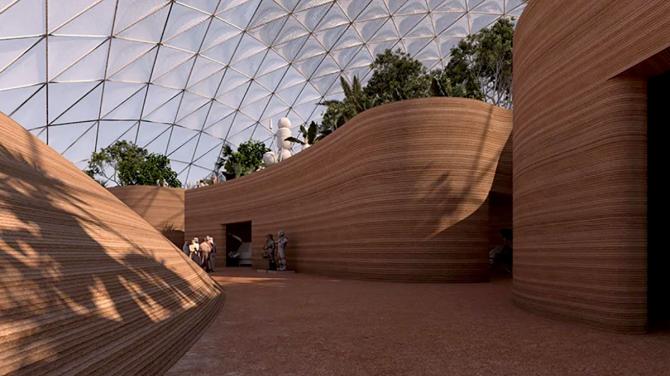 To make the rooms playful and hospitable, there would be skylights in the underground caves that would be like aquariums, with fish swimming around.
On Earth, domes wouldn't need to be pressurised or filled with oxygen, and buildings would be 3D-printed from desert sand rather than Martian soil. But the water skylights would still be present, and it would also be powered by solar energy.
MBRSC says the Science City is still in the concept stage, and that it hasn't yet settled on a design or architect for the final build, but BIG has already worked out how it would adapt its proposal for the Dubai desert, if selected.