'By pushing PSLV production to industry, the extra ISRO personnel available will be utilised to do projects like the human space mission.'
The Indian Space Research Organisation is now trying to handhold industry to build launch vehicles and satellites, utilising more of its own resources for larger missions and technology research.
K Sivan, chairman, ISRO and secretary, department of space, tells T E Narasimhan.
You have been emphasising on spreading awareness about ISRO's activities to the public.
We have started with expanding the activities at headquarters, to handle the multiple activities we are doing now. This includes the outreach programme and capacity building with a wider vision.
The headquarters is the nodal agency interacting with stakeholders on the one side and developers and suppliers on the other.
We are setting up incubation centres across the country to attract young talent. We also need to attract students to scientific activities and are bringing those in standards 8 to 10 to ISRO for 25 to 30 days of training.
There is also a television channel we are going to launch, to create interest among students on science. I think we will have our first channel in another four months. We wanted to have it in all languages.
How is your launch pipeline?
We have a tight programme, with almost two launches a month. We had a small resting period to prepare ourselves for the huge activity ahead.
The next mission is GSLV-C42; subsequently, every month we will have two missions.
Next year will be busy in making satellites ready for launch.
Then there is the Gaganyan, announced by Prime Minister Narendra Modi, to send a human being to space before 2022.
How is industry going to help you meet the tight launch schedule?
Even now, it is industry that is making the launch vehicle and satellites.
Nearly 85 per cent of the cost of our rocket is supplied by industry. They supplying as vendors; integration and quality assessment is by ISRO.
We now want to give more responsibility to them, in which they can create a consortium and carry out integration, while we do the quality tests.
We are targeting to hand over the responsibility of integrated supplies to industry within a year.
Industry has the manufacturing capability; if they want space for integration, we can offer ISRO's facility on lease.
By pushing PSLV production to industry, the extra personnel thus available will be utilised to do projects such as the human space mission.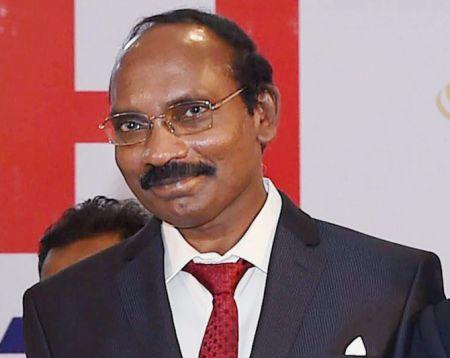 What is the status on small rocket development?
The small rocket, called SSLV, is under development.
The plan is for two demonstration flights by us. Subsequently, the entire vehicle will be handled by Antrix (ISRO's commercial arm) through industry.
Even if we want to have a launch, once it goes to the industry, we will buy the particular thing from them.
The small rocket demonstration flight launch is likely to be by the middle of next year.
What is the latest work on new satellites?
We are looking for third-generation remote sensing ones, in terms of cartography and other types of remote sensing.
Adding sub-metre accuracy, we are expecting more accuracy in data.
Oceansat and Resourcesat will also see such developments, for the third generation.
Regarding communication satellites, we are going towards the next level of high throughput satellites for increasing the data download rate.
This data rate of 100 Gbps will enhance high bandwidth connectivity to rural parts of the country.
In navigation satellites, we presently depend on atomic clocks procured from abroad. In the next version, we want an indigenous atomic clock.
Beyond that, we are going to have a science programme, for which we are using the Aditya-L1 and Chandraayan-2.
And we are thinking about a mission to Venus or a Mars Orbiter Mission-2. It is a long-term programme.
Aditya-L1's launch is planned for next year or at the beginning of the year after.
For the Mars Orbiter Mission-2, we are only talking about the science part at present.
Once that is defined very clearly, we will get into the actual work. The first mission is still active.