In recent weeks, reports have come from Uttar Pradesh of members of the Hindu Yuva Vahini thrashing unmarried couples and shutting down unlicensed meat shops.
Many say the group, formed in 2002 by Yogi Adityanath, has been emboldened ever since his elevation as chief minister.
Here's a look at the 2-million strong group.
All photographs: Cathal McNaughton/Reuters
The group was formed in 2002 by Yogi Adityanath as the head of the Gorakhnath math. The group openly proclaims its Hindu roots and puts pressure on the police to take action in cases they deem fit. Many say it was Yogi's Hindu Yuva Vahini that helped the Bharatiya Janata Party garner the votes it did in the recent Uttar Pradesh elections.
Here's Kusum Singh, a member of the group, posing in the group's office in Unnao along with other members.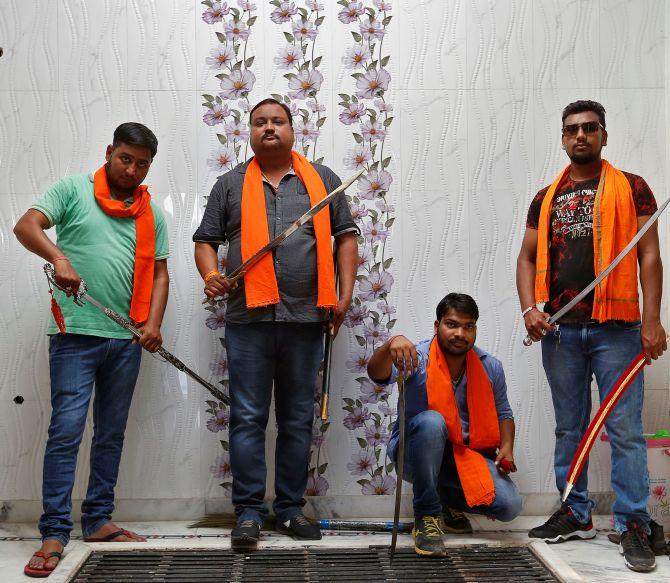 Many say the group is a law unto themselves. On many instances, it is members of the Hindu Yuva Vahini who tip off the police about cows being transported illegally or of men harassing women and getting them to intervene.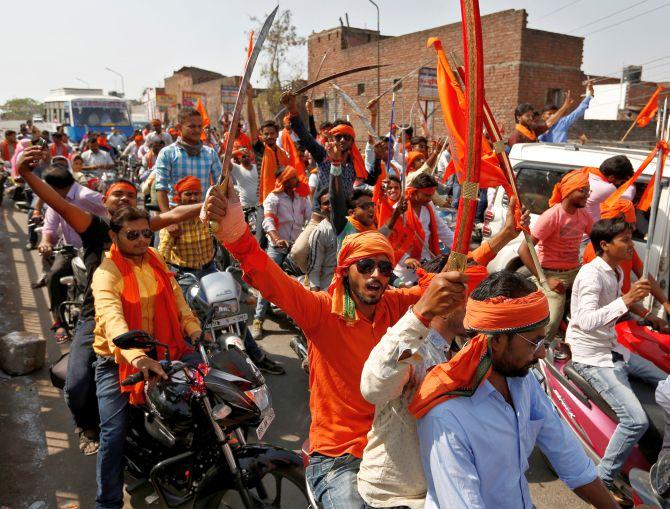 With the elevation of Adityanath as CM, the group often takes out rallies through Muslim-dominated areas chanting slogans.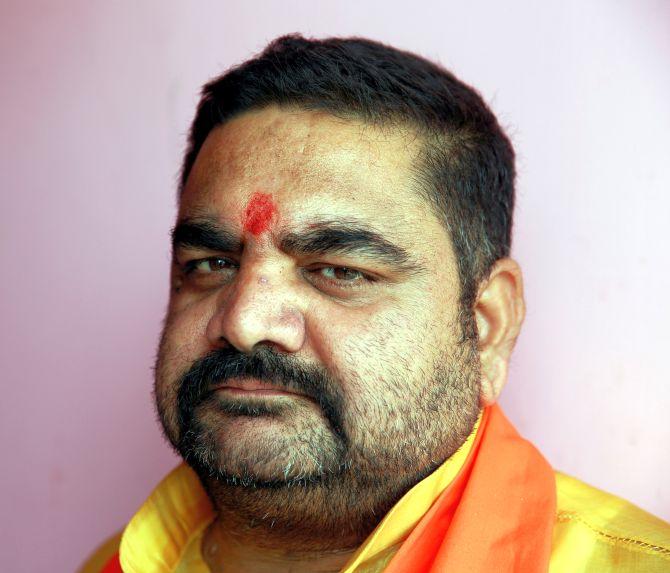 Pankaj Singh, a senior leader of the Hindu Yuva Vahini, was recently quoted by Reuters as saying, 'Blood can be shed, and Muslims will feel the pain.'
The group has been tipping off 'anti-Romeo squads' set up by the police who intervene to prevent young men from harassing women in public places.
A police official – on the condition of anonymity -- who oversees 64 such squads said the units were formed to tackle sexual harassment of women, but admitted that there had been cases where Vahini members pressured them to target Muslim men seen in the company of Hindu women.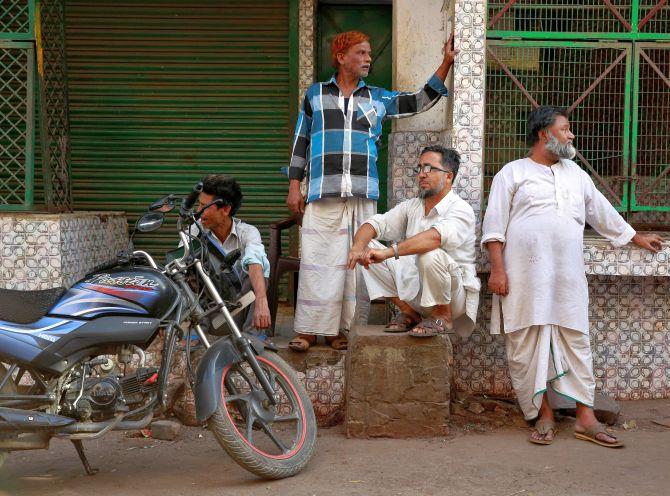 Adityanath's group has also pushed the police to enforce rules calling for a complete ban on illegal slaughterhouses and the sale of meat in unlicensed shops.
"We got the police to shut down 45,000 small meat shops in less than 24 hours ... they would have failed without our informers," said Pankaj Singh, senior leader in the HYV.
In the face of such pressure, many butchers and meat shops remain closed, with owners wondering where their next meal will come from.