The Madina hotel in Hussainganj area in Lucknow has been known for ages for its non-vegetarian menu.
But for the past few days, instead of serving Nihari and mutton stew, the restaurant has been forced to sell daal-chaawal.
Meat sellers have gone on strike to protest against the crackdown on illegal and mechanised slaughter houses in Uttar Pradesh.
Gloom and pall have descended on mutton and other meat vendors as the strike in the state has forced people to turn vegetarian.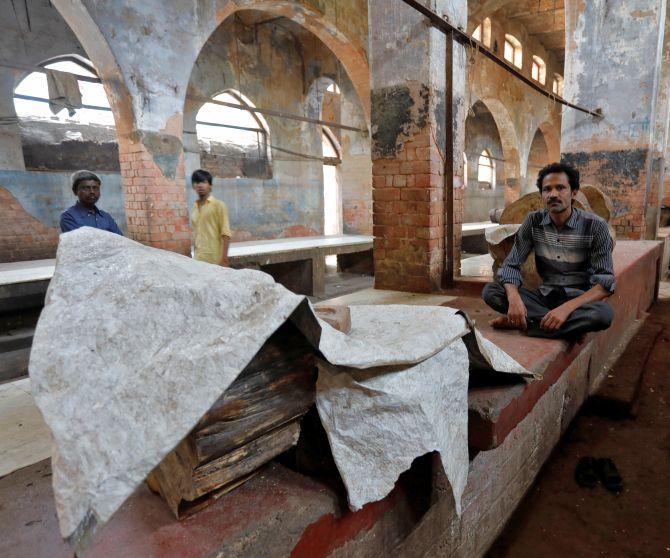 This once teeming with customers meat market now wears a deserted look as the vendors have gone on strike to protest against the crackdown on illegal slaughterhouses by the Yogi Adityanath government in Uttar Pradesh.
Vendors say they are afraid to set up business owing to the crackdown.
"The meat sellers are piqued over the crackdown on slaughter houses which has adversely hit the livelihood of lakhs of people," said Mubeen Qureshi, an office-bearer at Lucknow's Bakra Gosht Vypar Mandal, was quoted as saying.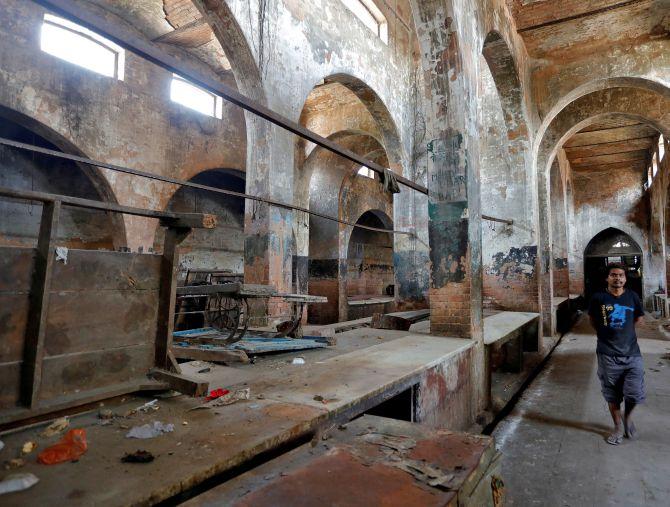 And with the closure of the mutton markets, restaurants in the state have been forced to change their menus to provide more vegetarian options.
"This strike has hit us badly, there are hardly any customers as we are not able to feed them with kebabs and other non-veg dishes," an eatery owner told PTI.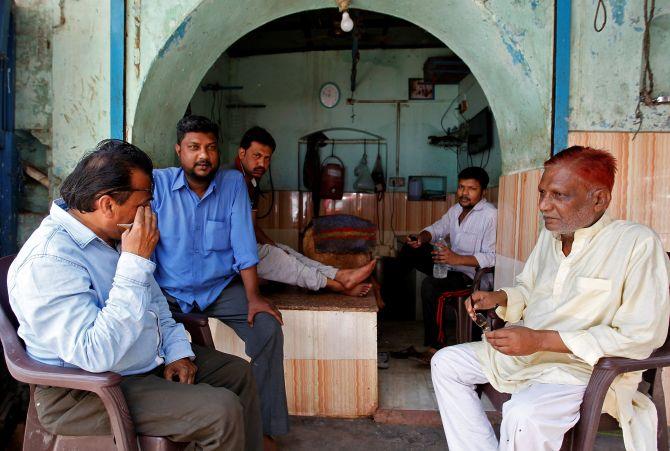 Mutton vendors say till the time the UP government assures them that no action will be taken against those who have valid licences and that they are not harassed or assaulted they won't resume business.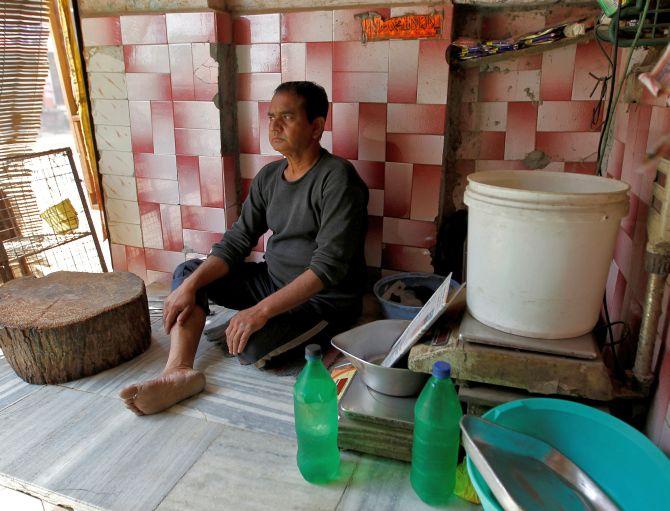 Some say the Yogi's closure of illegal slaughterhouses will amount to losses of a staggering Rs 4,000 crore (Rs 40 billion).
The ban on slaughterhouses will also result in large-scale unemployment.
Here are some numbers to digest!
India's meat industry employs about 22 million people, including more than 15 million people in UP, according to Sirajuddin Qureshi, managing director, Hind Agro Industries Ltd.
Abattoir owners say the fate of more than 650,000 people directly involved with the Rs 22,000 crore (Rs 220 billion) trade hangs in the balance.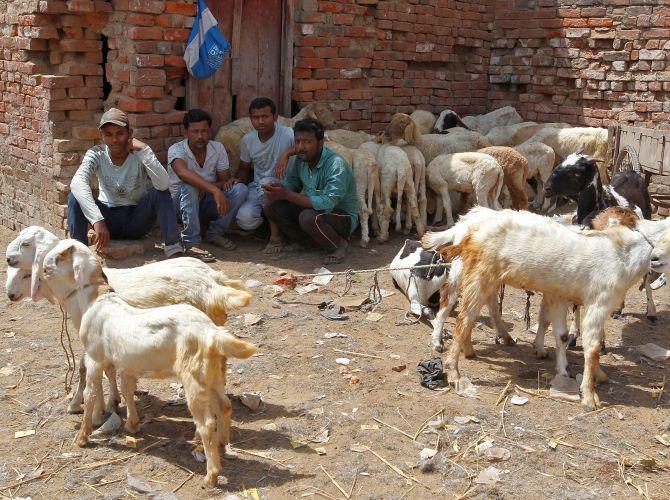 And the strike doesn't just affect UP.
Delhi consumes around 40,000 kg of buffalo meat and 80,000 kg of mutton a day.
The meat traders' strike in UP has halved Delhi's supply and sent prices soaring, with mutton selling for Rs 500 a kilo in some areas.
Photographs: Pawan Kumar, Jitendra Prakash/Reuters