Biting mice, carrying skulls, rolling on the ground.
Farmers from Tamil Nadu have been using unique ways of highlighting their plight while protesting at Jantar Mantar in New Delhi for the past 24 days.
Due to a dire drought situation, the farmers have been pleading the government for debt relief. In February, Tamil Nadu CM Edappadi Palanisami offered Rs 2,247 crore to more than 32 lakh farmers in the state.
After their tireless protests, it was on Wednesday that the Madras high court took cognisance and ordered the government to waive of all agricultural loans.
Take a look at their ways of making their voices heard.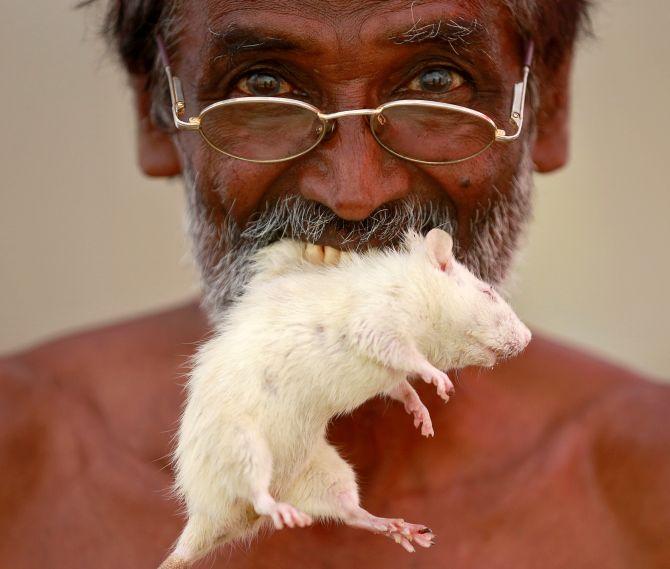 A farmer from the southern state of Tamil Nadu bites a rat during the protest demanding a drought-relief package from the central government. Photograph: Cathal McNaughton/Reuters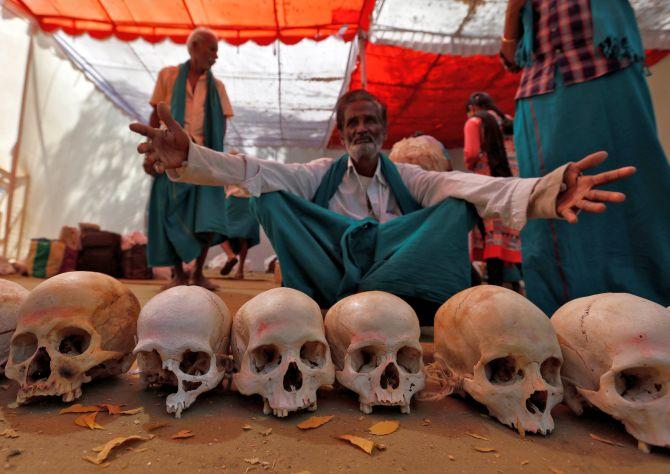 Farmers have carried skulls of those who have committed suicide to the protest in the national capital. Photograph: Cathal McNaughton/Reuters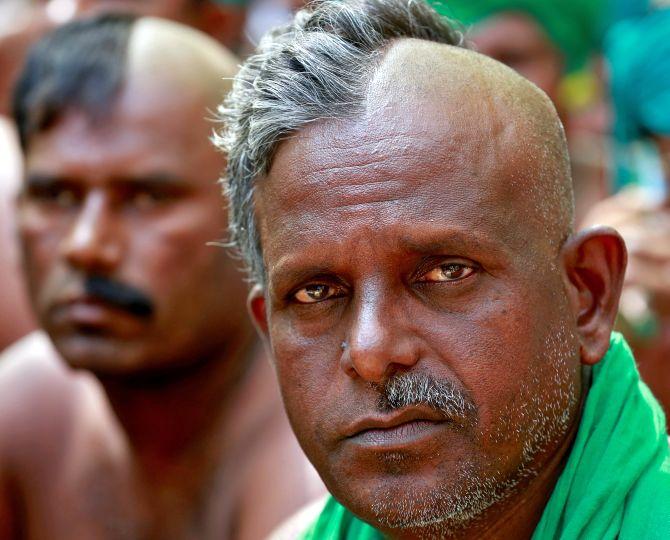 Apart from biting rats, the farmers have shaved half their heads and moustache during the protest. Photograph: Cathal McNaughton/Reuters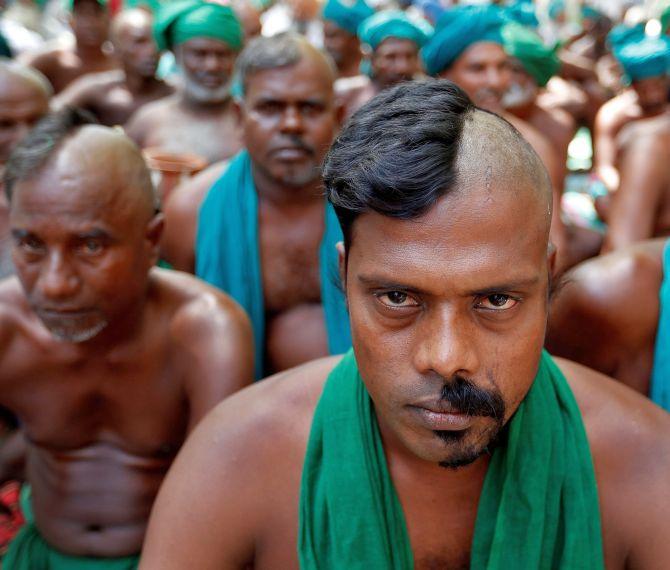 The farmers want drought relief, inter-linking of rivers, pension to farmers who are above 60 years of age and also land for widows and children of the farmers who commit suicide or die at a young age. Photograph: Cathal McNaughton/Reuters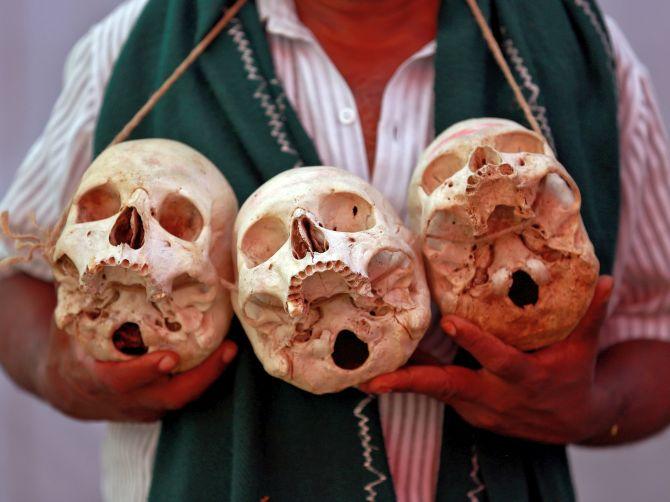 The Madras HC tells Tamil Nadu government to waive off loans obtained by all farmers, irrespective of their land holding. Photograph: Cathal McNaughton/Reuters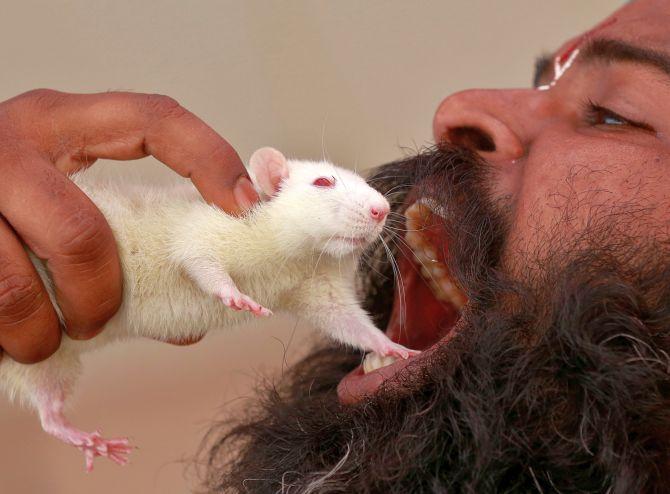 However, the Centre had said it would not share the financial burden of farm-loan waivers announced by states. Photograph: Cathal McNaughton/Reuters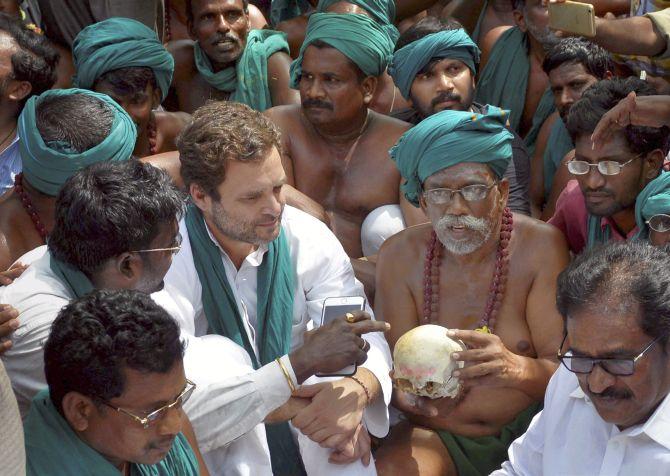 Many leaders, including Congress vice-president Rahul Gandhi met the protesting farmers in New Delhi. Photograph: Vijay Verma/PTI Photo