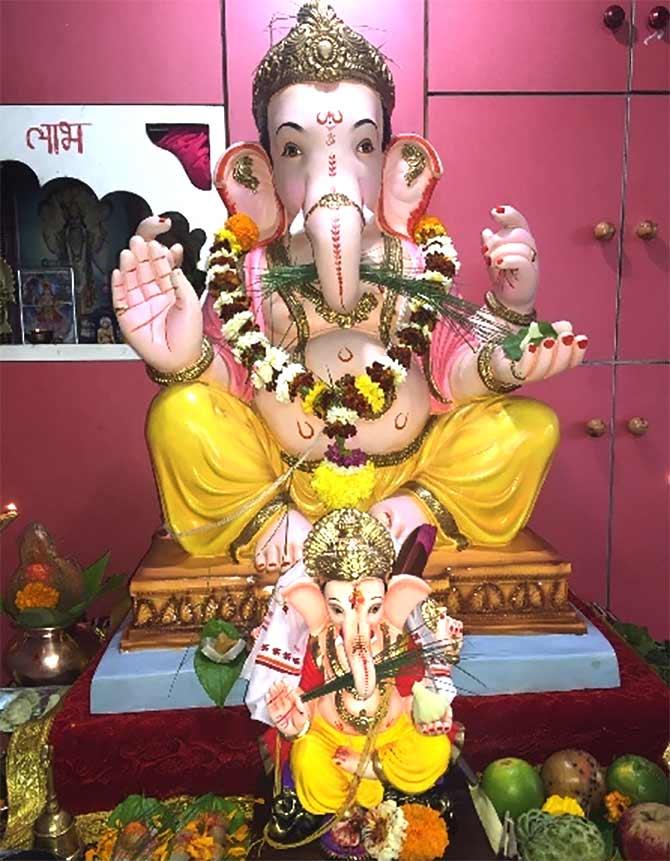 We had asked our readers to send us photos of their Ganesha.
We received many entries, some of which are being showcased below.
Want to share your photographs? You can post your photos RIGHT HERE, along with your name and location and we will publish the best images, with due credit to the sender.
You can also E-mail your photographs to us at citizen.reporter@rediffmail.com
Earlier in the Series:
---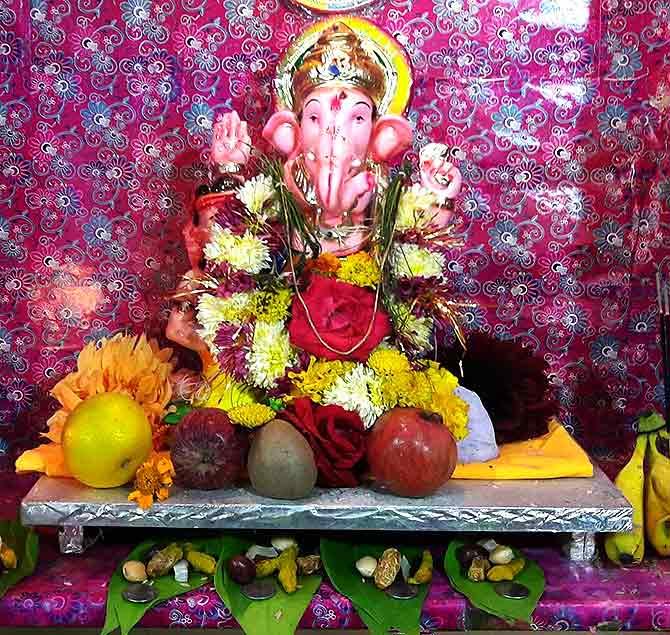 Mukund Vaidya lives in Dubai. But every year he return home to celebrate the Ganesh festival. He sent us this photograph of Lord Ganesha at his home in Belgaum, Karnataka.
---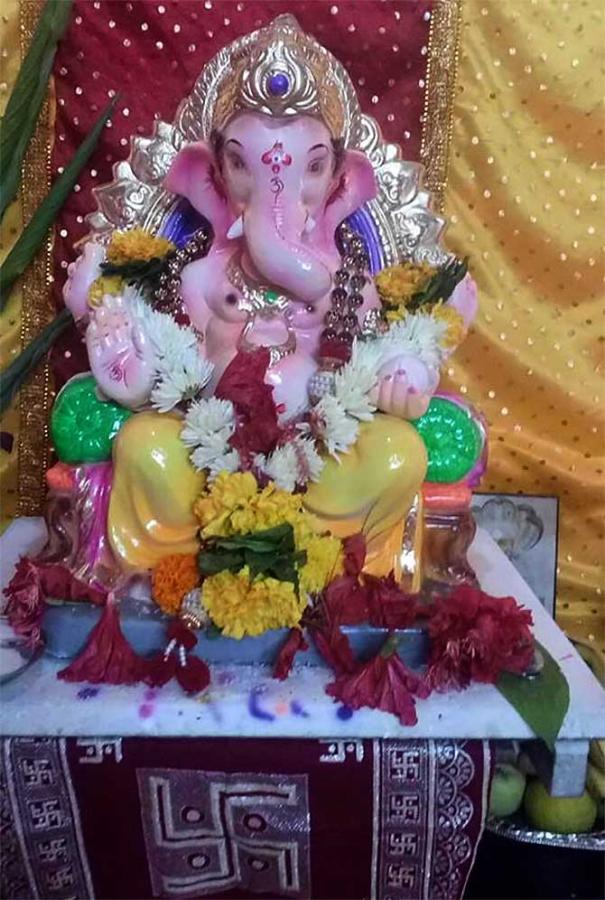 Sadanand Dongre shared this photograph of his family's Ganpati at Thane, Maharashtra
---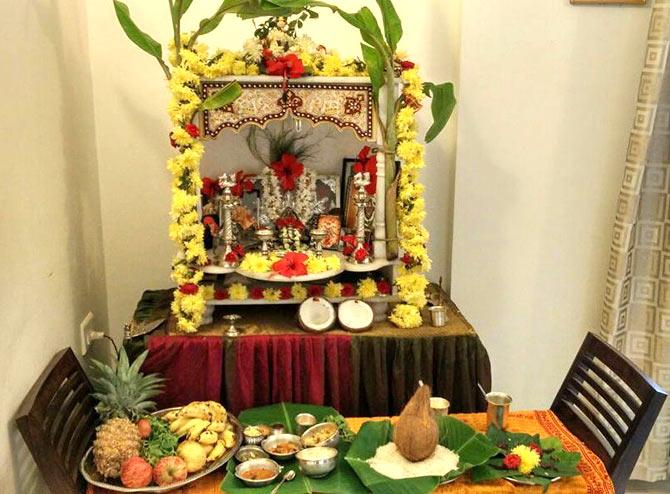 Badagabettu Sudhir Alva and Satvady Jayashree Alva's Ganpati at their home in Yelahanka, Bengaluru
---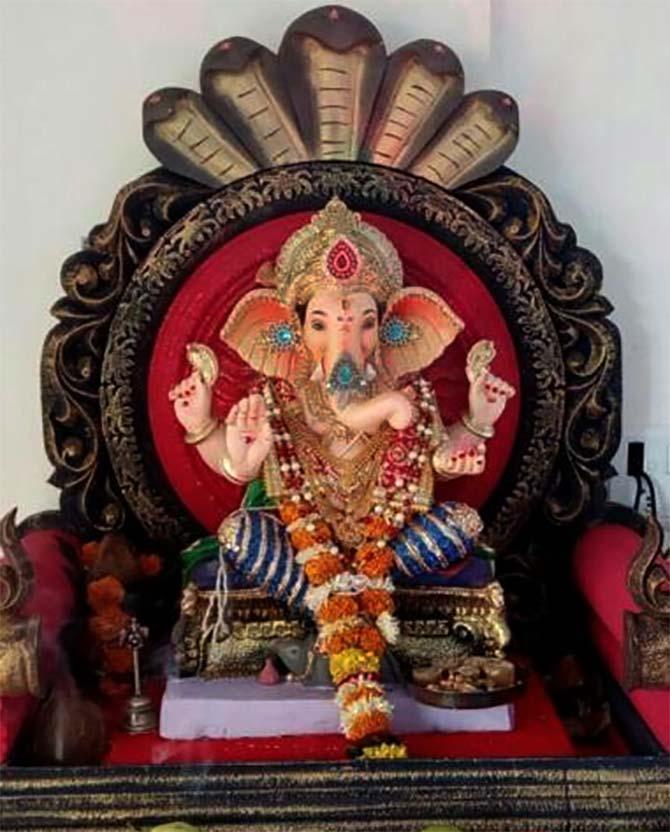 Mayank Rajgor sent us this photograph of the elephant god at his residence
---
Pooja More sent us this photograph from Pune, Maharashtra
---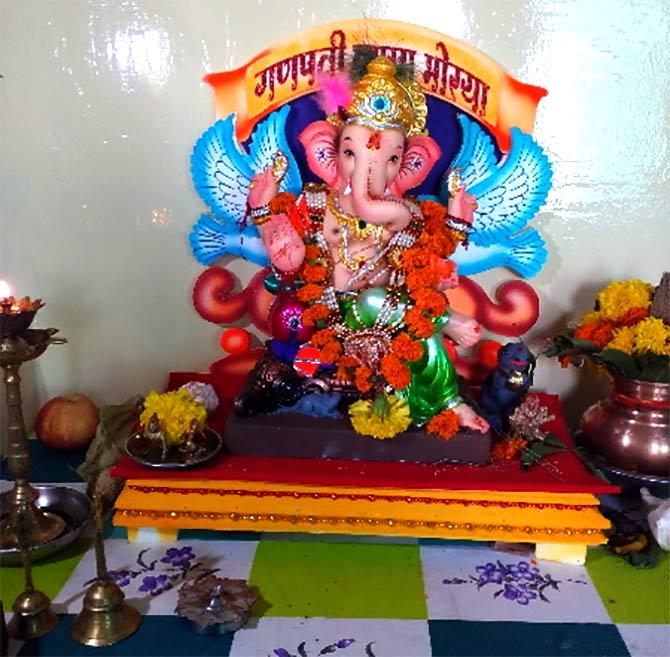 Sunil Kudale sent us this photograph from Nagpur, Maharashtra
---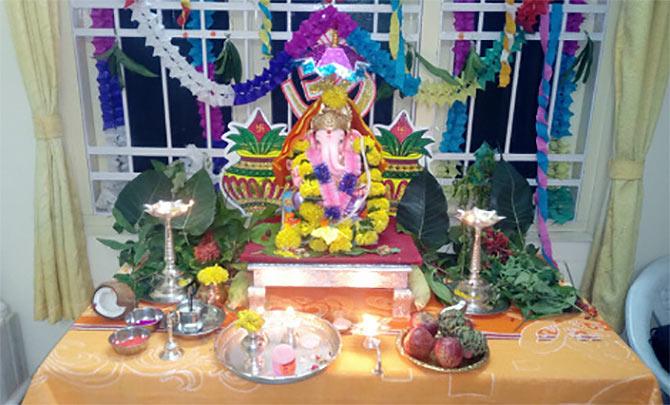 Vijaykumar Jinde sent us this photograph from Secunderabad, Telangana
---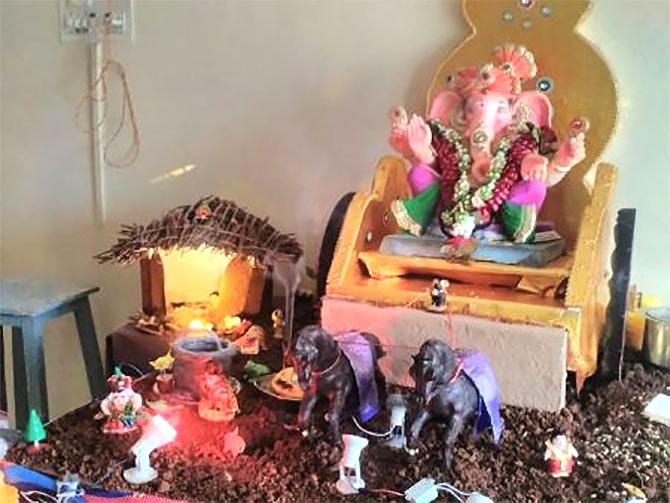 Bhavesh Dave shared this photograph of Lord Ganesh at his home in Virar (West), Maharashtra
---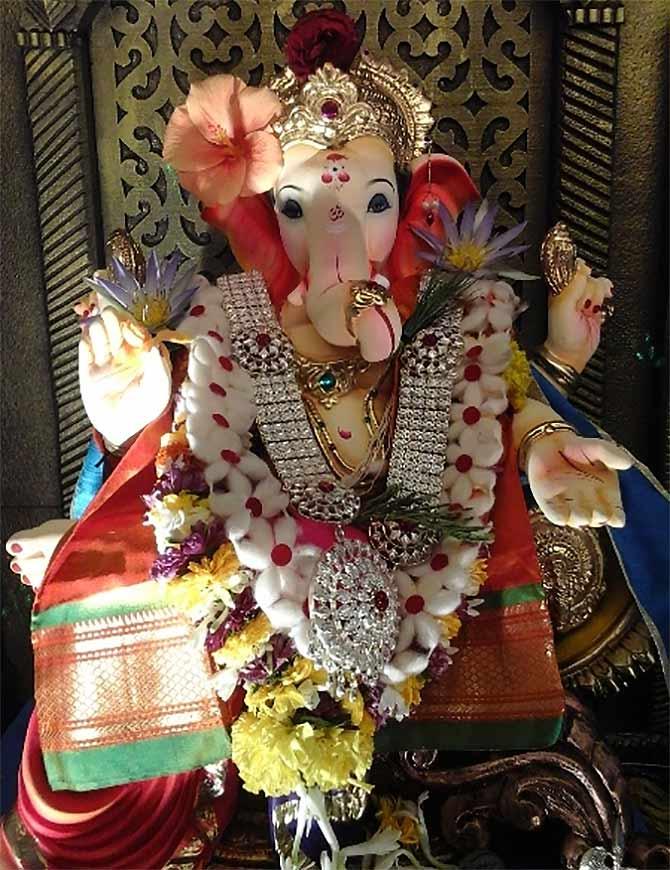 Prashant D sent us this photograph from Pune, Maharashtra
---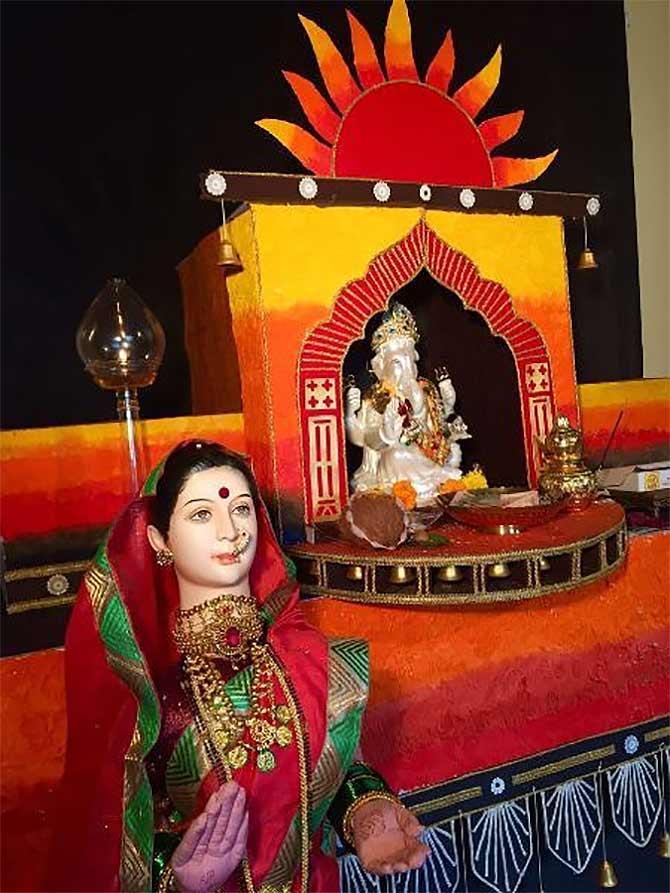 Manthan Varpe shared this photograph of Lord Ganesh at his home in Thane (West), Maharashtra
---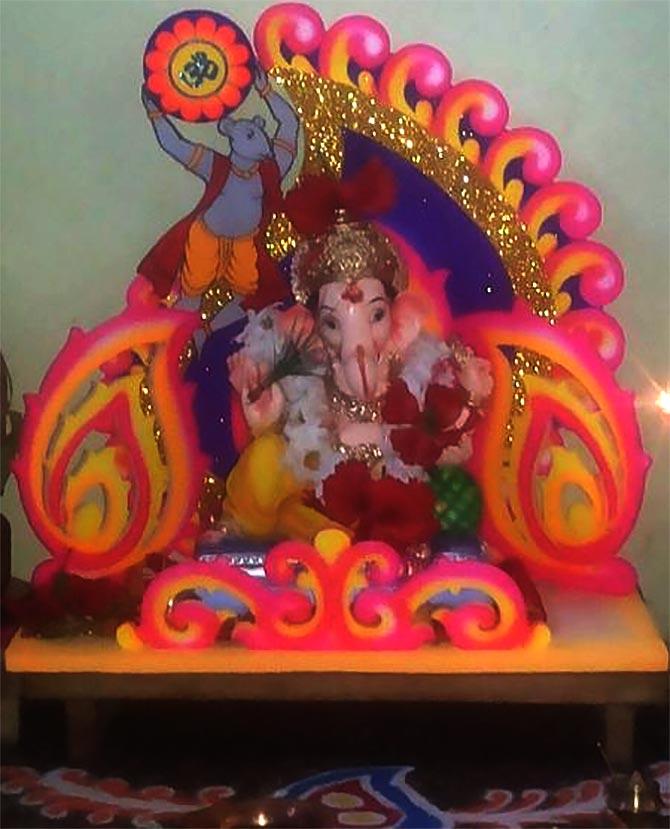 Prashant shared this photograph of the Pandhare family Ganpati
---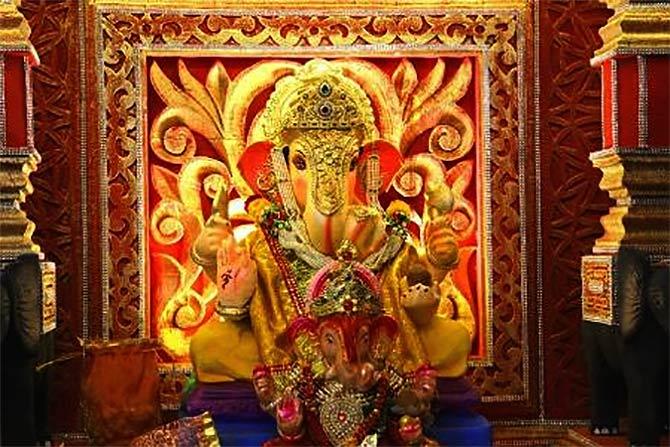 Sanjiv Saigal sent us this photograph from Chandigarh
---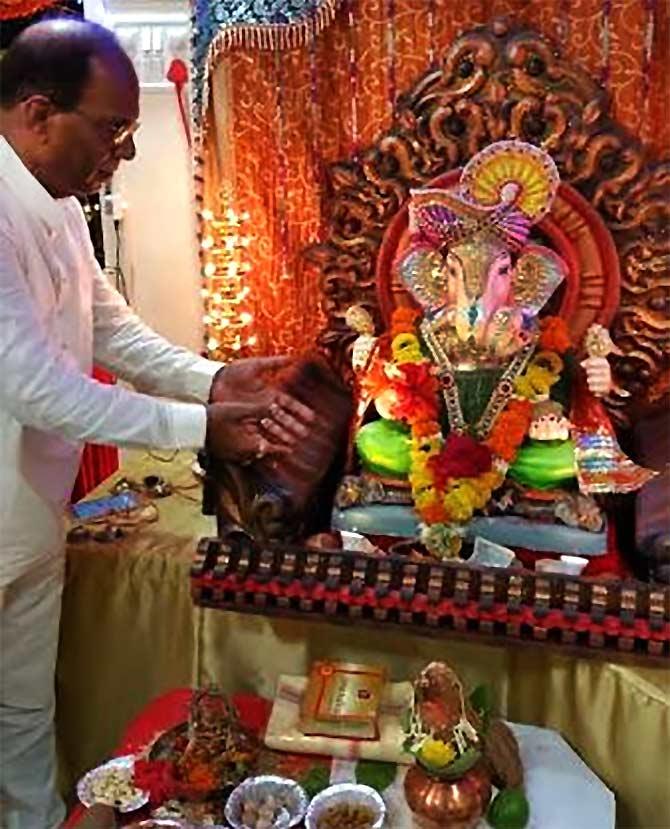 Bipin Pandya shared this photograph of Gajanan at his house in Bhayandar, Maharashtra
---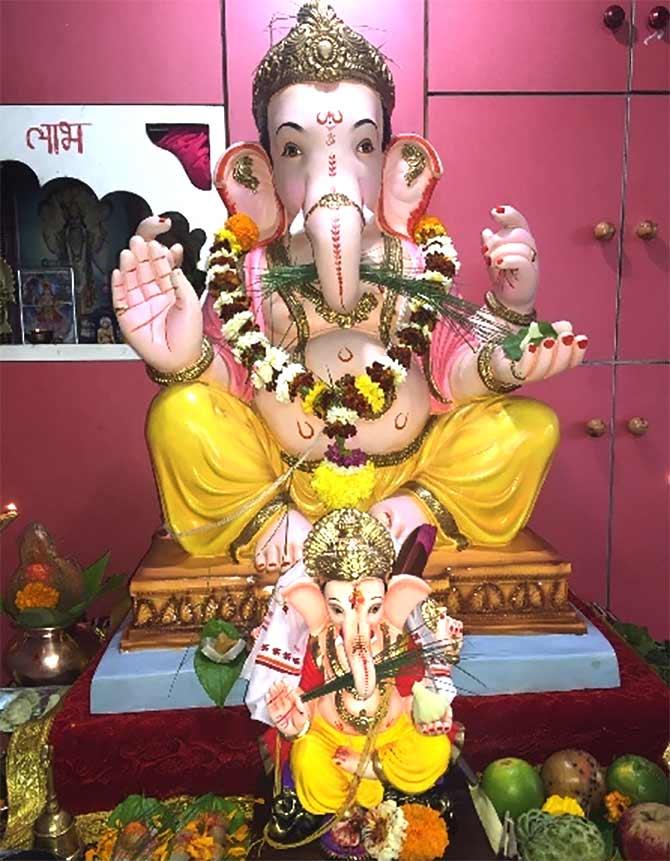 Vijay Pardeshi sent us this photograph from Pune, Maharashtra