As results pour in for the four states -- West Bengal, Tamil Nadu, Kerala and Assam -- and one Union Territory -- Puducherry – here's a glimpse at the leaders who won or lost their seats.
WEST BENGAL
Mamata Banerjee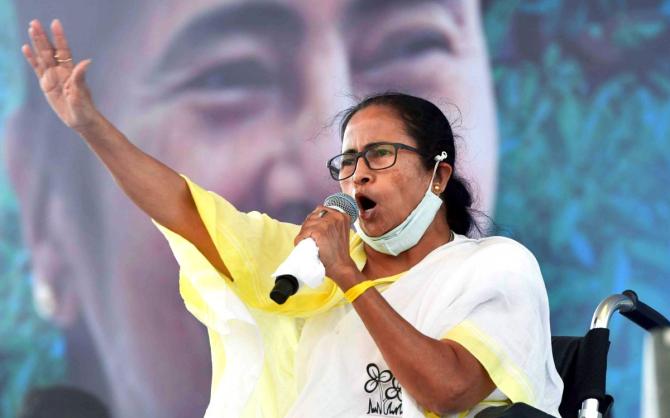 After all the suspense and confusion, it's final. Mamata Banerjee has lost the Nandigram seat to her opponent -- the BJP's Suvendu Adhkari
Suvendu Adhikari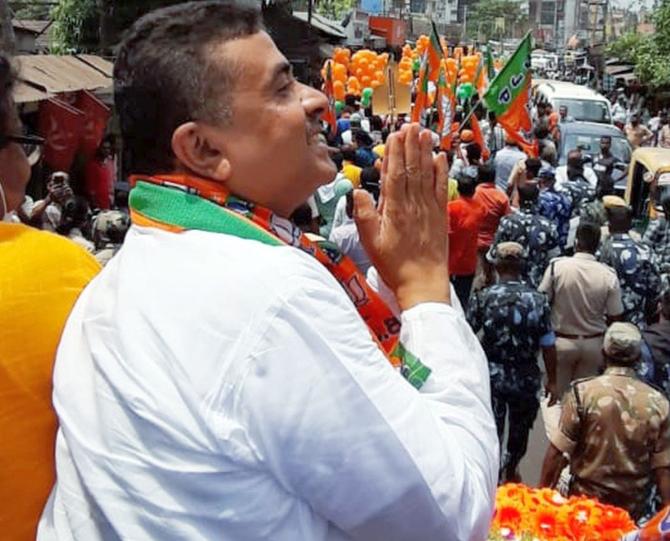 The BJP's Suvendu Adhikari has triumphed from the Nandigram seat. He defeated Mamata Banerjee by 1,956 votes.
Swapan Dasgupta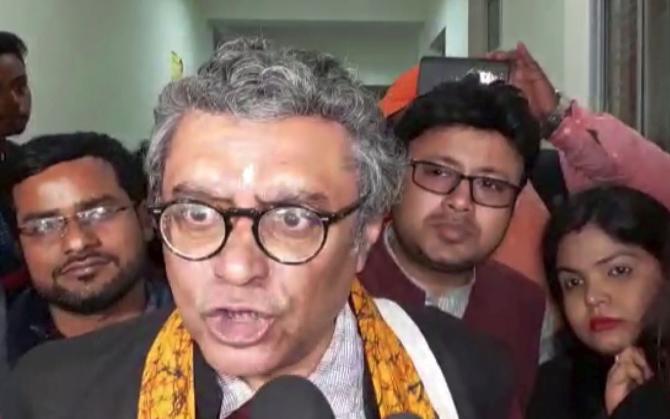 BJP candidate and former Rajya Sabha MP Swapan Dasgupta has lost from the Tarakeshwar constituency. The CPI-M candidate Surajit Ghosh won the seat with 95260 votes, compared to Dasgupta's 88316 votes.
Babul Supriyo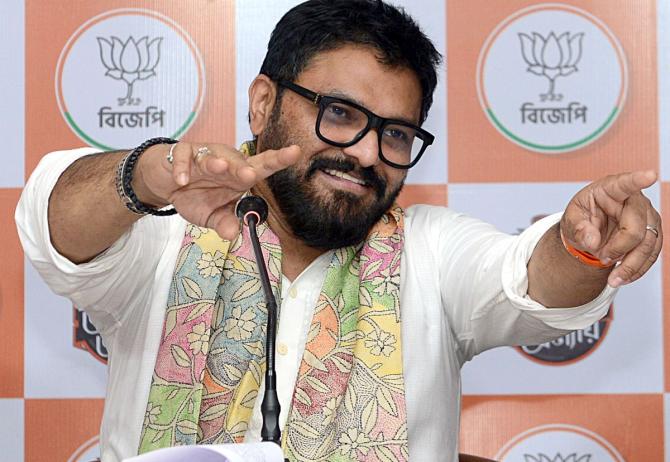 Trinamool Congress heavyweight and state PWD Minister Aroop Biswas has defeated Bharatiya Janata Party leader and Union Minister Babul Supriyo from Tollygunge Assembly constituency.
Aishe Ghosh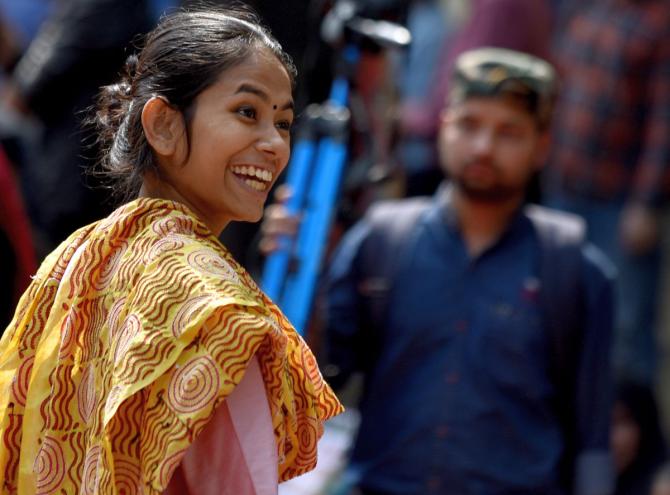 The former Jawaharlal Nehru University Students' Union president and Communist Party of India-Marxist candidate Aishe Ghosh hasn't had a good debut in state politics as she lost from the Jamuria constituency.
TAMIL NADU
Edappadi K Palaniswami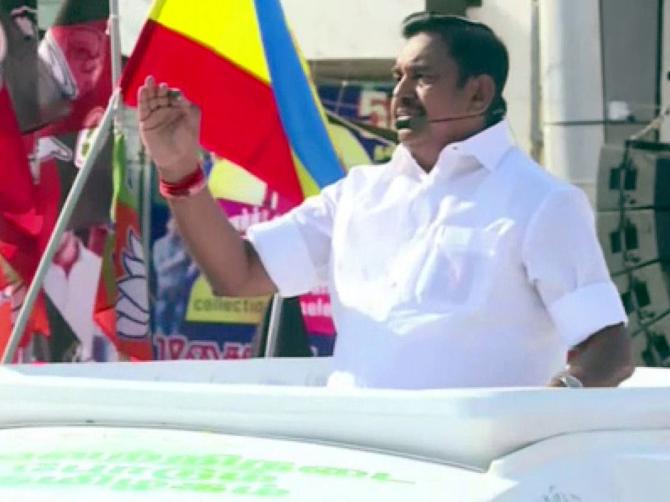 The All India Anna Dravida Munnetra Kazhagam's party's chief ministerial candidate Edappadi K Palaniswami is leading in the Edappadi assembly constituency by over 76,000 votes. He is contesting against Dravida Munnetra Kazhagam's Salem (West) deputy secretary T Sambathkumar. Also in the fray is 53-year-old AMMK candidate Pookadai N Sekar.
M K Stalin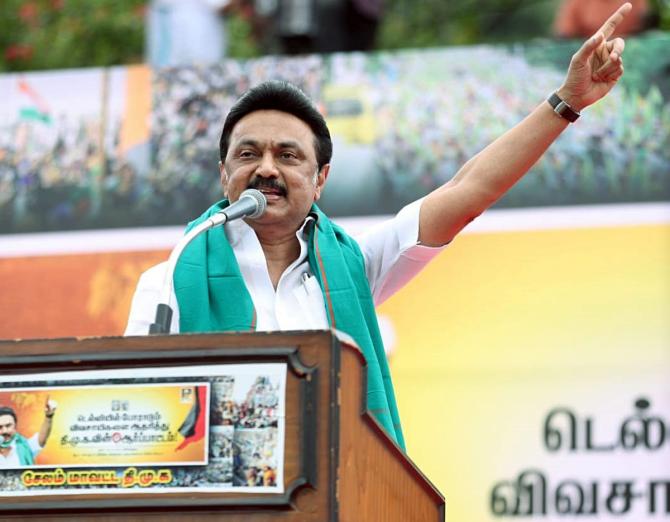 Dravida Munnetra Kazhagam president M K Stalin is leading from Kolathur assembly constituency by nearly 56,000 votes.
Udhayanidhi Stalin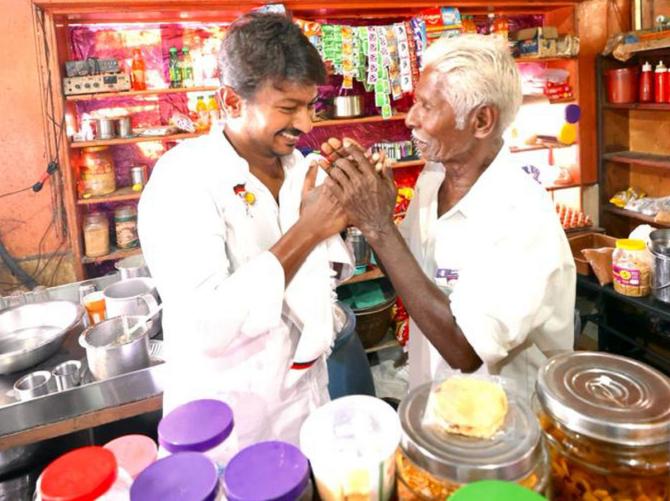 DMK's Udhayanidhi Stalin wins in Chepauk constituency with a margin of 68,880 votes.
Kamal Hassan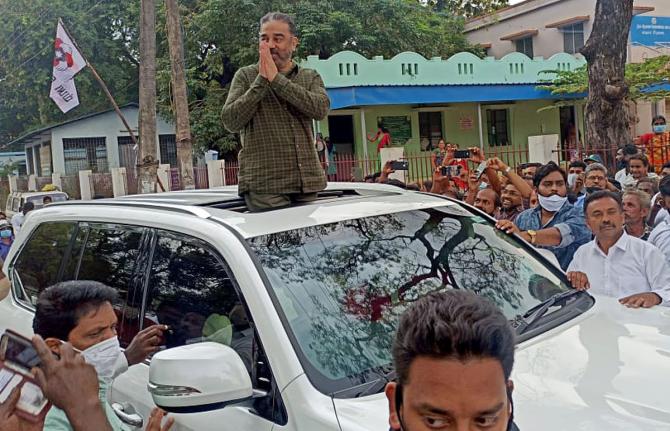 MNM party founder and actor Kamal Haasan has lost to BJP's Vanathi Srinivasan in the Coimbatore (South) constituency. Congress' Mayura S Jayakumar was at the third spot in the race.
T T V Dinakaran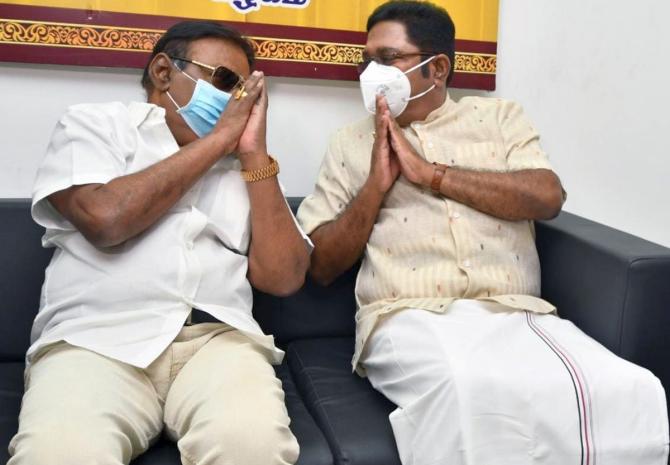 AIADMK strongman and cabinet Minister Kadambur Raju defeated T T V Dinakaran, V K Sasikala's nephew and Amma Makkal Munettra Kazhagam's founder, in the Kovilpatti constituency by 12,403 votes. Dinakaran was contesting in alliance with the All India Majlis-e-Ittehadul Muslimeen led by Asaduddin Owaisi.
O Panneerselvam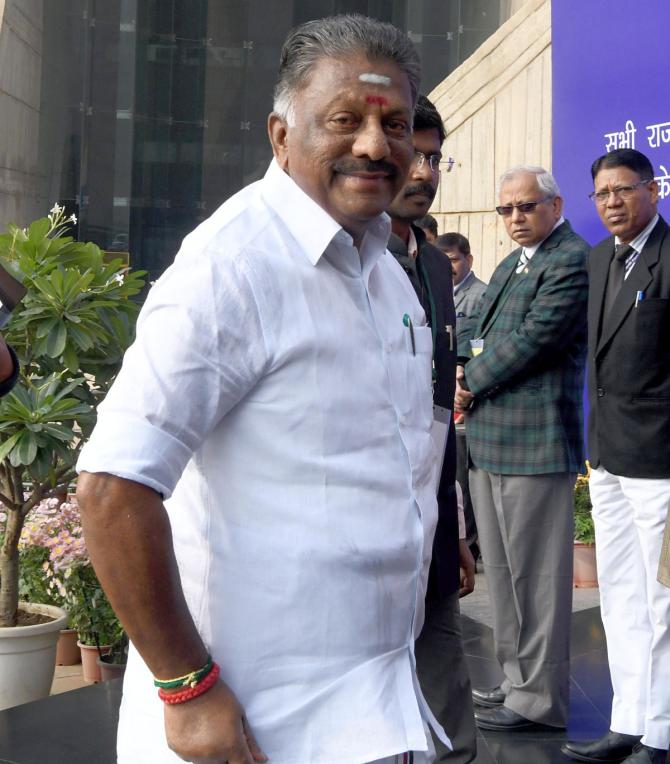 Deputy Chief Minister of Tamil Nadu O Panneerselvam is leading from the Bodinayakkanur constituency. Panneerselvam had won from Bodinayakkanur in 2011 and 2016. He is heading towards a hat-trick.
KERALA
Pinarayi Vijayan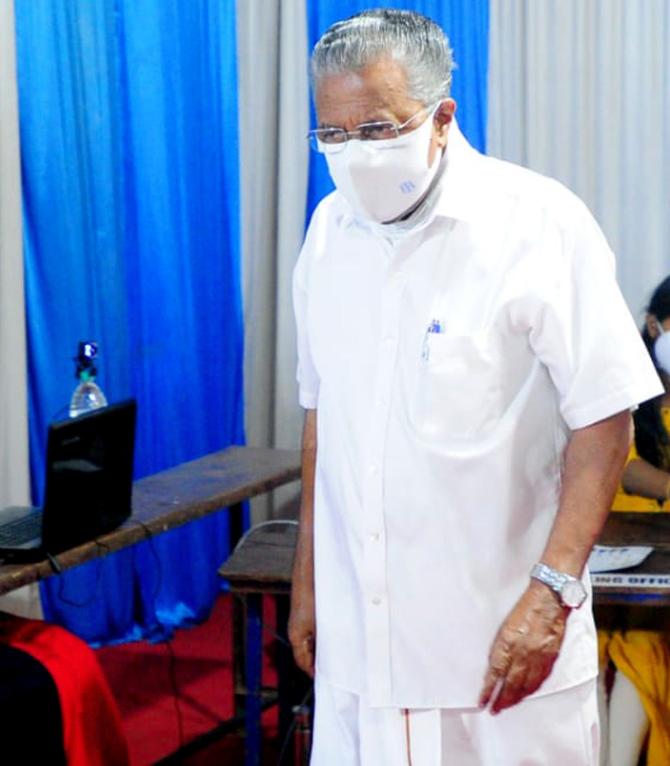 Kerala Chief Minister Pinarayi Vijayan has won by a margin of 50,123 votes from Dharmadom. He was pitched against BJP's former state President C K Padmanabhan and Congress had pitched C Raghunath against Vijayan.
E Sreedharan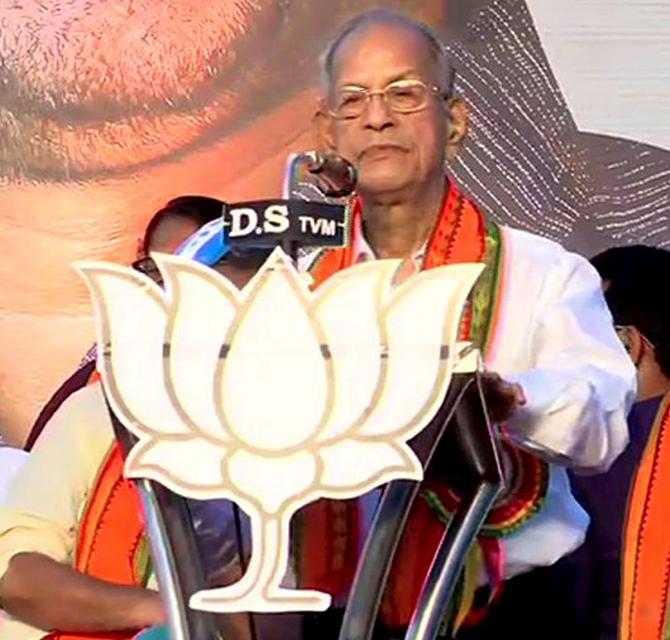 'Metroman' E Sreedharan of the BJP lost to Shafi Parambil of the Congressa by a margin of 3,859 votes in Palakkad
ASSAM
Sarbananda Sonowal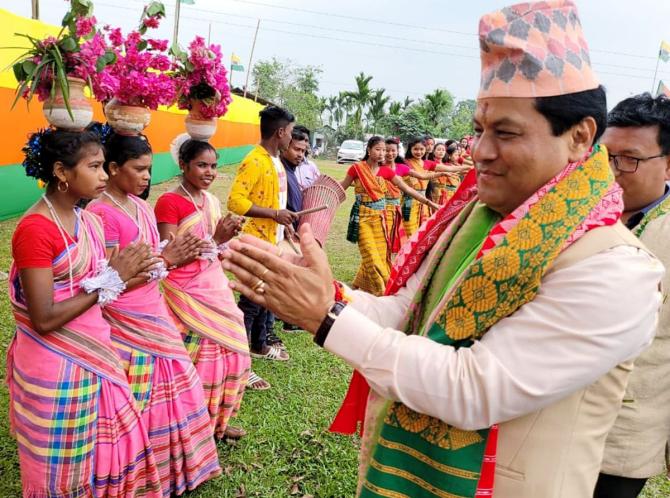 Assam Chief Minister Sarbananda Sonowal of the BJP won from Majuli assembly seat on Sunday defeating Congress candidate Rajib Lochan Pegu by 43,192 votes. Sonowal, who retained his seat for the second time, polled 71,436 votes (67.53 per cent), while the Congress candidate has to his credit 28,244 votes (26.7 per cent), according to the Election Commission of India website.
Himanta Biswa Sarma
Himanta Biswa Sarma, BJP's key strategist in the northeast, defeated his nearest rival, Congress's Romen Chandra Borthakur, by 1,01,911 votes. "It would be my privilege to represent the constituency for 5th consecutive term. My gratitude to the people of Jalukbari, PM Narendra Modi, Home Minister Amit Shah and BJP national president JP Nadda," Himanta Biswa Sarma said. In the 2016 Assam election, Himanta Biswa Sarma won the Jalukbari seat by a margin of 85,935 votes. Sarma has been representing the Jalukbari seat since 2001.
PUDUCHERRY
N Rangaswamy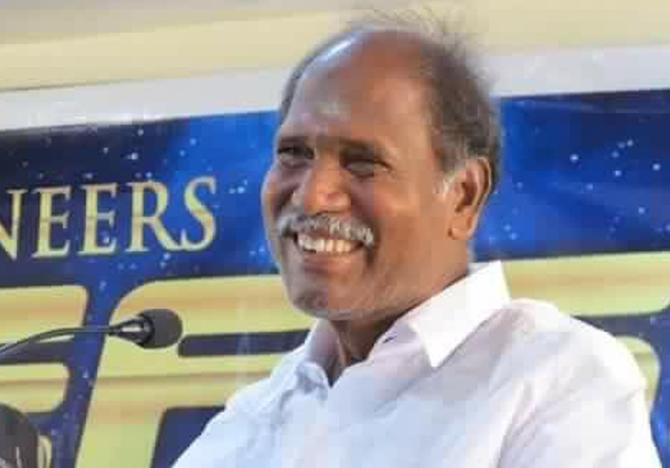 Former Chief Minister and AINRC chief N Rangasamy who contested two seats could manage to win only in his traditional constituency of Thattanchavady defeating CPI nominee K Sethu Selvam by a margin of 5,456 votes. He lost to Independent Gollapalli Srinivas Ashok by a margin of 2,183 votes in the second seat of Yanam.