Ayodhya is all set for the fourth Deepotsav on Friday as the administration plans to set a new Guinness World record of lighting 5,51,000 earthen diyas at 28 ghats in the temple town.
Ayodhya's Ram ki Paidi ghat has been decorated with diyas, paintings and rangolis for 'Deepotsav', which will be held from November 11 to 13.
Last year, a Guinness World Record was also made when 4,10,000 earthen lamps were lit up on the banks of the Saryu river.
The Bharatiya Janata Party government started Deepotsav celebrations in Ayodhya when it was voted to power in 2017.
At the under-construction Ram Temple, around 21,000 diyas will be lit on Saturday.
Here are some glimpses of the preparations.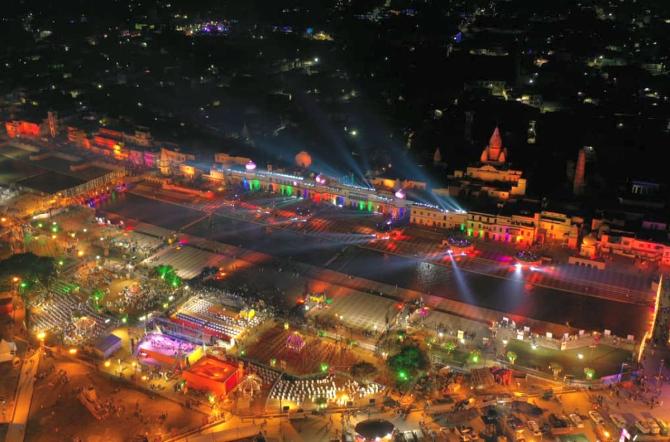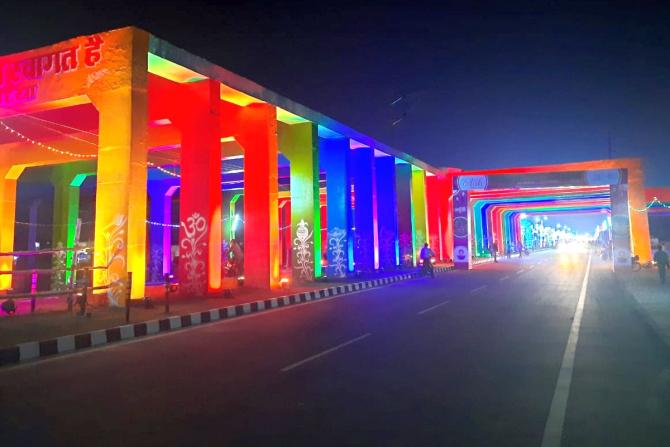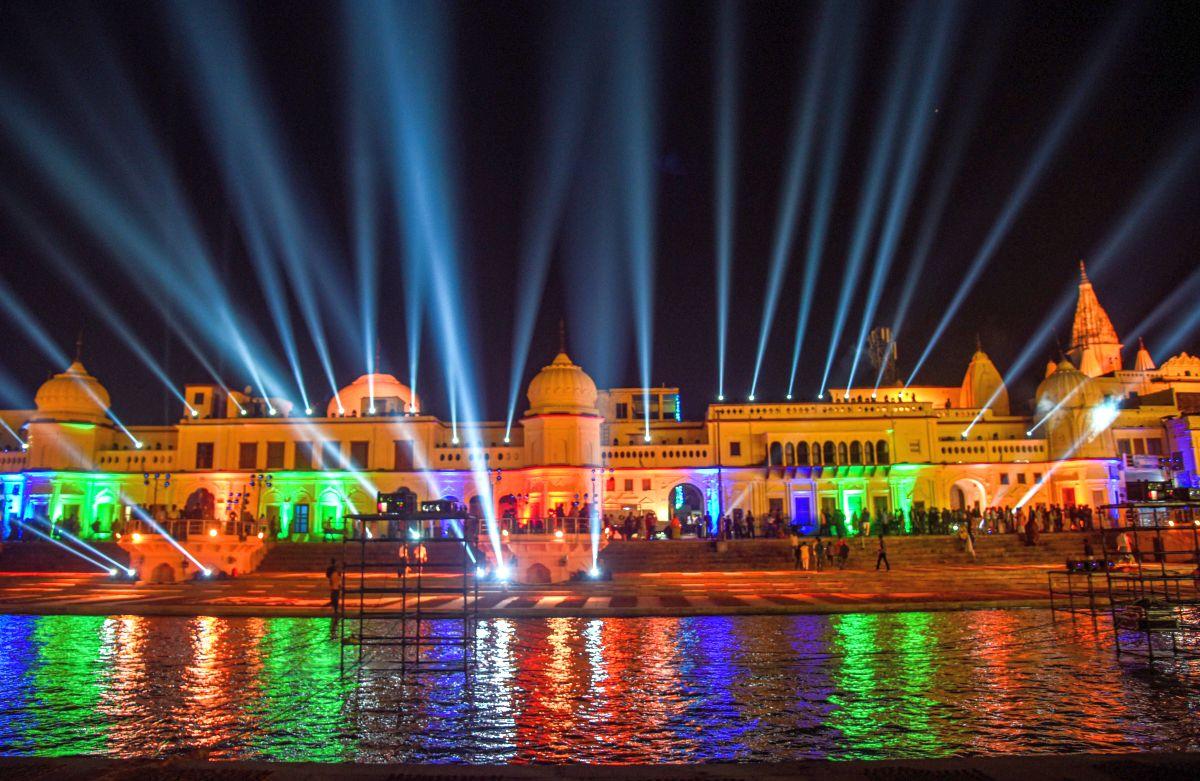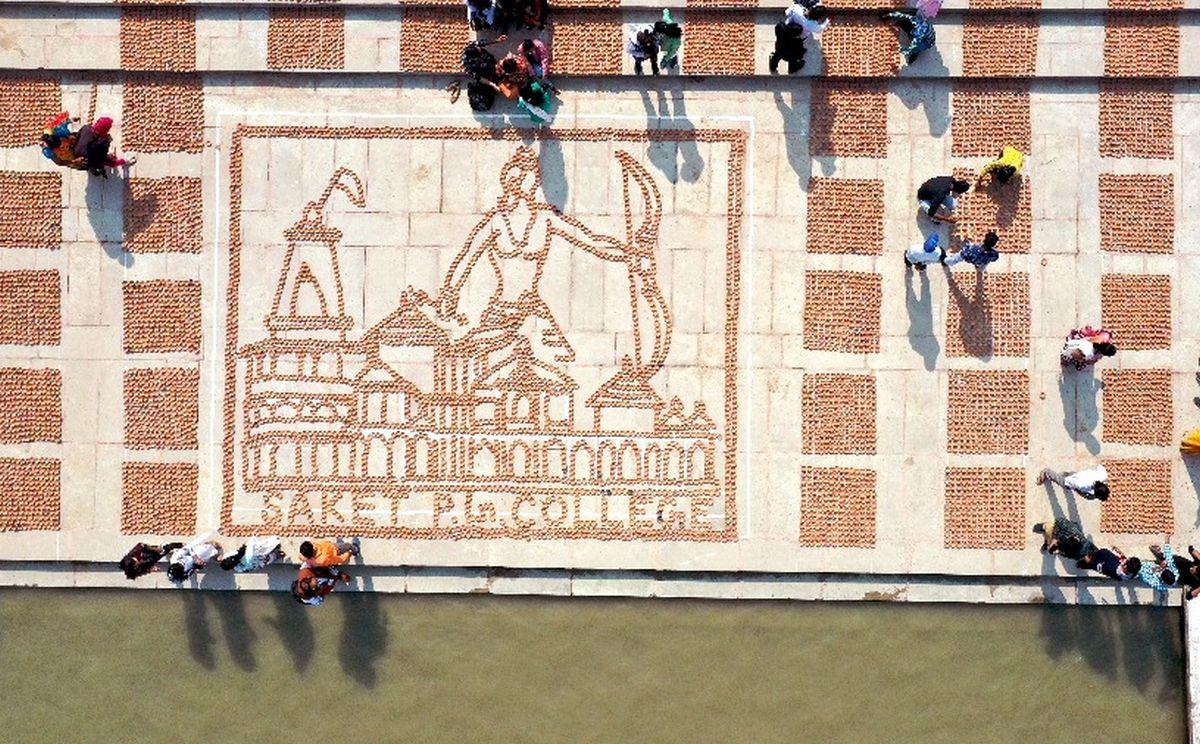 WATCH: A mesmerizing aerial view of Ram Ki Paudi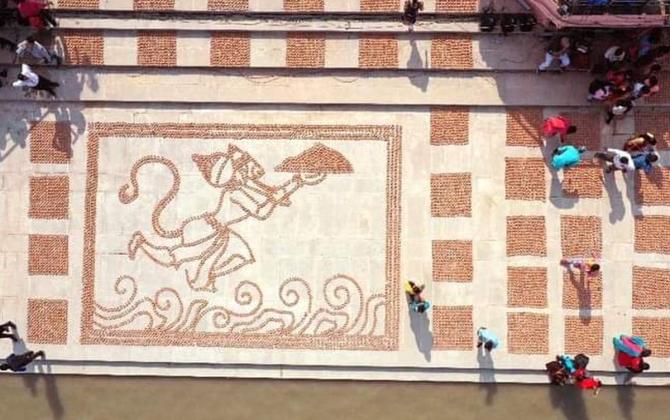 WATCH: Ayodhya bathes in glee, lights ahead of 'Deepotsav'