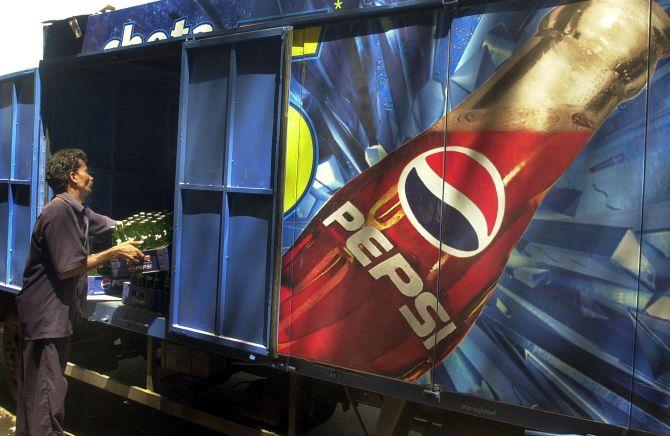 A call by the Traders Federation in Tamil Nadu to ban sales of Coca Cola and Pepsi soft drinks came into effect on Wednesday with its president A M Vikrama Raja declaring drinks as 'toxic' for consumption.
"About 70 per cent of the (15 lakh) traders have decided to boycott the sales of Coke and Pepsi from today onwards for their toxic nature. Whatever you find on the shelves of the stores are leftover stocks and those not taken back by the (distributing) agencies," he said.
Raja had earlier proposed a ban on sale of these brands at the height of pro-jallikattu protests in the state in January, where it was widely claimed that many international
groups may have been behind the ban on the bull taming sport.
Raja had then said that the youth and students who were part of that movement had extended their support to the cause of banning these soft drinks.
Reacting to the call to boycott products of Coca-Cola and PepsiCo India, the Indian Beverage Association said it was "deeply disappointed".
"This is against the proven fundamentals of robust economic growth, and against the clarion call of Make in India," it said.
IBA noted "the products manufactured by Coca-Cola and Pepsi are of global standards and one of the safest available."
Citing a Supreme Court order of 2013, which had reportedly quoted an FSSAI panel's submission that ingredients present in aerated beverages "do not pose any health hazard," IBA, an organisation of non-alcoholic beverage industry, said the boycott call "violates the rights of the consumer to exercise choice."
Raja said that there was no estimate available on the revenue for traders from cola sales or the losses they could incur by boycotting them but insisted that the move was
undertaken for "health awareness" of the people of the state.
"Health takes priority for we traders over revenue," he told a private news channel.
He claimed there was a 70 per cent dip in the sales of these cola brands ever since there was "awareness" among students during the pro-jallikattu protests "when many of them decided to stop endorsing such international brands."
Raja had earlier said that the traders were opposed to the cola giants not because they were part of a multi-national conglomerate but because of their "toxic nature."
As many as 15 lakh of the 20-odd lakh stores in Tamil Nadu were selling cola brands manufactured and marketed by Coca Cola and Pepsi, running into several hundreds crores of rupees, he had said earlier.
Both Coca Cola and Pepsi have bottling units in Tamil Nadu. IBA said that Coca-Cola and PepsiCo play a "critical" role in improving the livelihood of over two lakh retailers, who earn more than "Rs 400" crore in income by selling products of the two companies.
The beverages body, in which the Indian Soft Drinks Manufacturers Association is also a member, said Coca-Cola and Pepsi also "sustain the interests of thousands of Tamil Nadu farmers, by procuring their agri-produce."
The two companies together provide direct employment to "2,000 families in Tamil Nadu" and more than "15,000 families indirectly," through their extensive supply chain, IBA said.
It said both "Hindustan Coca-Cola and PepsiCo India are local companies, registered in India and compliant to all applicable rules and regulations.. and they respect local
culture and consumer sentiments."
IBA member companies are "deeply involved" in ensuring the "welfare and sustenance of local community." Such member companies have adopted local villages, restored water bodies, built check dams, helped in poverty alleviation and their role in disaster relief and rehabilitation initiatives like the Chennai floods is "well documented," it said.
"IBA hopes that good sense will prevail and that consumers will continue to have the right to exercise their choice in Tamil Nadu. IBA is open to engage with any organisation that has a diverse point of view."
Leading companies of the non-alcoholic beverage industry including Dabur India, Red Bull, Tetra Pak India, Pearl Drinks and Bengal Beverages, Coca-Cola India, Pepsico India Holdings came together to form the IBA in 2010.
Photograph: Reuters