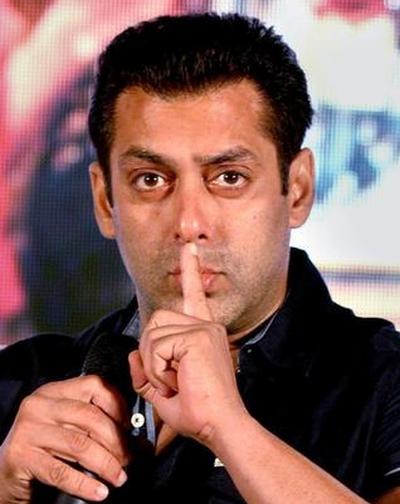 A row broke out on Friday over remarks by Bollywood superstar Salman Khan, director Anurag Kashyap and Shyam Benegal that boycotting Pakistani artistes in Bollywood is no solution to terrorism.
Salman said artistes come to Bollywood with proper visa and work permit.
The star's comments came in the wake of Indian Motion Picture Producers Association's resolution to ban Pakistani actors from the industry following the terror attack on an army camp in Uri.
Raj Thackeray-led Maharashtra Navnirman Sena had also issued an ultimatum to Pakistani artistes and actors including Fawad Khan to leave India.
"Pakistani artistes are just artistes and not terrorists. Terrorism and art are two different subjects. They come with proper visa and the government gives them a work permit," Salman said, when asked about his take on banning actors from Pakistan following the Uri attack.
Veteran filmmaker Shyam Benegal said he does not see why Pakistani artistes should be banned.
"I have no stand on any of these issues. The actors are here because they have been invited to act in Indian films. Now they are not necessarily representing their government. If they were representing their government, then clearly they should go back. They are here as individual artistes. I don't see any reason why they should be asked to go away," Benegal said.
Filmmaker Anurag Kashyap questioned whether banning Pakistani artistes would solve the problem.
"If you want to send Fawad Khan, alright send him. Tell us the five next steps. What problems will be solved after sending Fawad Khan?" Karan Johar said.
Salman's comments started trending on Twitter with his fans supporting the actor while other slamming him and accusing him of being against India.
Filmmaker Ashoke Pandit slammed Salman and Benegal for their comments.
"Remaining Silent on the act of terrorism by your country is also a form of terrorism. @BeingSalmanKhan Sir," he tweeted.
"Respected #ShyamBenegal ji. #Pakistan has killed thousands of our people & you say War is still not declared. Sad. #PakArtistsBanned," he added.
The tension between the two nations also resulted in the cancellation of concerts by Pakistani singers Shafqat Amanat Ali and Atif Aslam, scheduled in Bengaluru and Gurgaon.
Salman said the surgical strike carried out by the Army on terror launch pads in Pakistan-occupied Kashmir on Thursday was right but said he would prefer peace and harmony.
"Ideal situation should have been that of peace. But, now a reaction to an action has happened. It was a proper action as they were terrorists. But still in this day and age, I think if we lived in peace an harmony it would have been better for everyone and especially for common people," he said while speaking at the launch of his jwellery range.