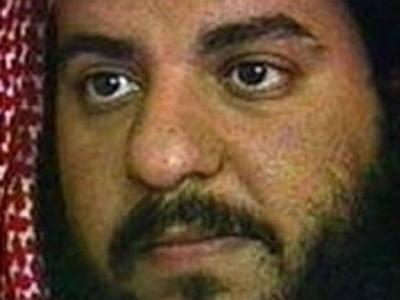 A close lieutenant of slain Al Qaeda leader Osama bin Laden has been sentenced to life in prison for multiple terrorism offences relating to his participation in the terror group's conspiracy to kill Americans overseas.
Khalid al Fawwaz, 52, a citizen of Saudi Arabia was sentenced in Manhattan federal court at a proceeding attended by victims of the 1998 bombings of the US embassies in Kenya and Tanzania. His sentence came after a six-week jury trial earlier this year when he convicted of all four counts in which he was charged.
He was arrested in England in September 1998 and had challenged his extradition to the US for over a decade. He was brought to New York in October 2012.
Manhattan's US Attorney Preet Bharara described al Fawwaz as one of bin Laden's "original and most trusted lieutenants" who played a critical role for Al Qaeda in its "murderous conspiracy" against America.
"Fawwaz led an al Qaeda training camp in Afghanistan and a terrorist cell in Kenya before serving as bin Laden's media adviser in London. Fawwaz was bin Laden's bridge to the West, facilitating interviews of bin Laden in Afghanistan by Western media and disseminating bin Laden's 1996 declaration of jihad against America and his 1998 fatwah directing followers to kill Americans anywhere in the world," Bharara said after the sentencing.
"Fawwaz conspired with a murderous regime, and the result was a horrific toll of terror and death. The price he will pay, appropriately severe as it is, cannot possibly compensate his victims and their families," he said.
According to evidence presented at trial, during the early 1990s, Fawwaz trained at al Qaeda's Jawar military training camp in Afghanistan and then became the head of its al Siddiq military training camp in Afghanistan.
In approximately 1993, he moved to Nairobi, Kenya, where he served as one of the leaders of the Al Qaeda members there, during a time that the group was sending fighters through Nairobi to Somalia to fight, and to train Somalis to fight US and United Nations forces in Somalia.
He was also a leader of Al Qaeda in Nairobi when it began its preparations to attack the United States Embassy there.
In 1994 Fawwaz began to act as bin Laden's media representative in London and served as his conduit to Western media, screening requests for interviews of Bin Laden and facilitating travel to Afghanistan by journalists who were allowed to interview the Qaeda leader.
Fawwaz also publicised bin Laden's threats of violence against the US and delivered bin Laden's August 1996 "Declaration of Jihad" against the US to a journalist for publication and helped arrange for the publication of a February 1998 fatwa, signed by bin Laden, that claimed it was the individual duty of every Muslim to kill Americans, civilian and military, in any country where it was possible to do so.
In addition, Fawwaz provided al Qaeda with advice about how best to disseminate to the West its message of terror, and helped obtain for al Qaeda items that were difficult to obtain in Afghanistan, such as generators, vehicles, and communications equipment.
In addition, a list of al Qaeda members recovered in Kandahar by the US military in late 2001 contained Fawwaz's alias, and had him numbered ninth on the list.
Fawwaz's sentencing follows convictions on six counts of conspiring to kill US nationals, conspiring to murder officers and employees of the US, conspiring to destroy buildings and property of the US and conspiring to attack national defense utilities.