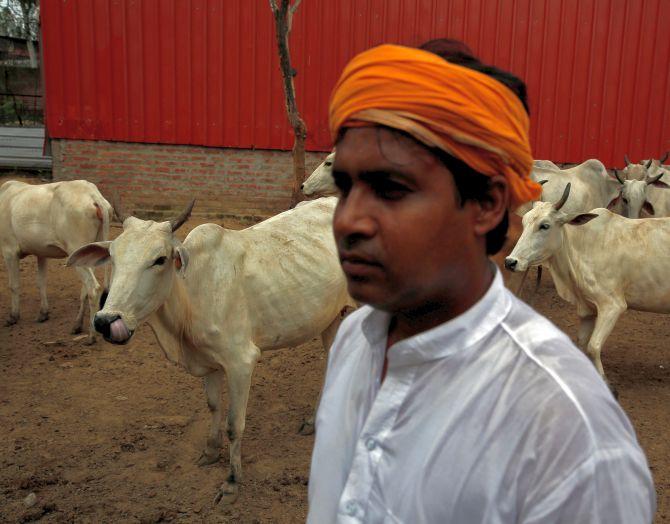 The recent flogging of Dalits in Una, Gujarat has brought the issue of cow vigilantism and right wing extremism to the forefront.
Over the weekend, Prime Minister Narendra Modi finally broke his silence over the violence caused by the cow brigade, saying these 'gau rakshaks' had made him angry.
Rediff.com compiles a list of recent incidents where some people, mainly belonging to the upper castes, took the law into their hands to punish those who allegedly slaughtered or transported cows.
(Take a look at the map below and move your mouse over the symbol to read about each of the incidents.)