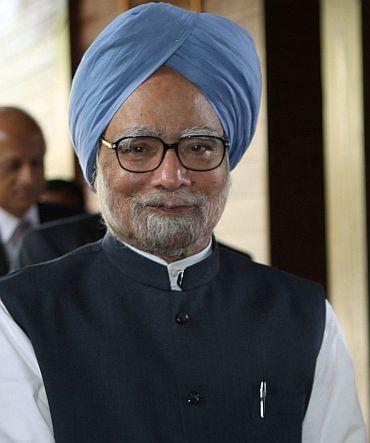 Former Indian prime minister Manmohan Singh continues to enjoy immunity in an alleged human rights violation case filed against him in a United States court even though he is no longer the head of the State, the US department of justice has said.
The US Department of Justice informed this to a Washington court on Thursday in response to a petition filed by the New York-based Sikh for Justice in which it argued that since Dr Singh is no longer the prime minister of India, the clause of immunity does not apply on him.
Last September, when Dr Singh visited the US to meet President Barack Obama at the White House, SFJ had filed a case of alleged human rights violations against him.
The court had later issued summons to the then PM.
In May, when Dr Singh was still the prime minister, the department of justice informed the court that Singh enjoyed the immunity as the head of the State.
After May 16, the group argued that Dr Singh no longer enjoys immunity as he is not the prime minister. The court had given the department of justice time till July 10 to respond.
"Because the executive branch has determined that defendant (Manmohan) Singh is immune from this suit, and has not withdrawn its assertion of immunity, the United States respectfully submits that defendant Singh is immune in this action," the department of justice said in its submission to the court.
"Singh's departure from the office of the prime minister during the pendency of this litigation does not render ineffective the executive branch's assertion of immunity," it said.
There was no immediate reaction from the SFJ. The case against Dr Singh was filed under the Alien Tort Claims Act and Torture Victim Protection Act.

Image: New York-based Sikh for Justice has filed a case of human rights violation against former PM Manmohan Singh