Three people died and as many were injured in cyclone-related incidents as 'Nisarga' made landfall near Mumbai, uprooting trees in nearby districts, on Wednesday.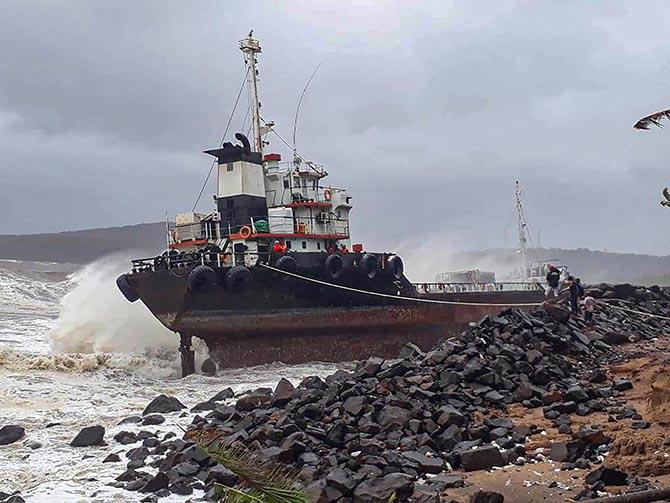 Cyclone Nisarga slammed Maharashtra coast with wind speeds of up to 120 kmph, making landfall at 12.30 pm at Alibaug near Mumbai.
The process was completed by 2.30 pm, a senior India Meteorological Department official said.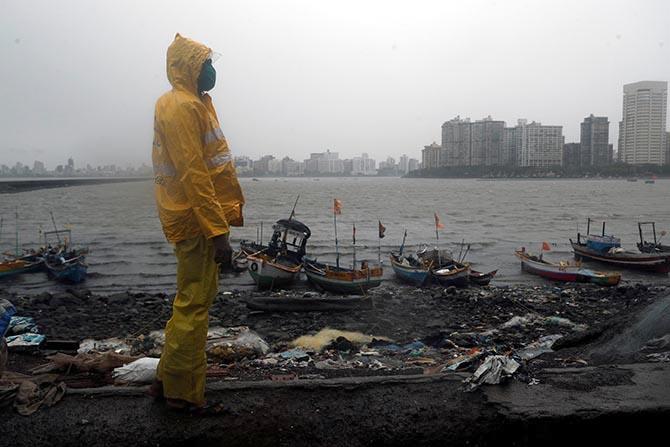 Alibaug witnessed wind speeds of up to 120 kilometres per hour.
It weakened into a 'deep depression' late on Wednesday evening, the IMD said.
Police and civic officials said three people died-- two in Pune and one in Raigad district -- in cyclone-related incidents.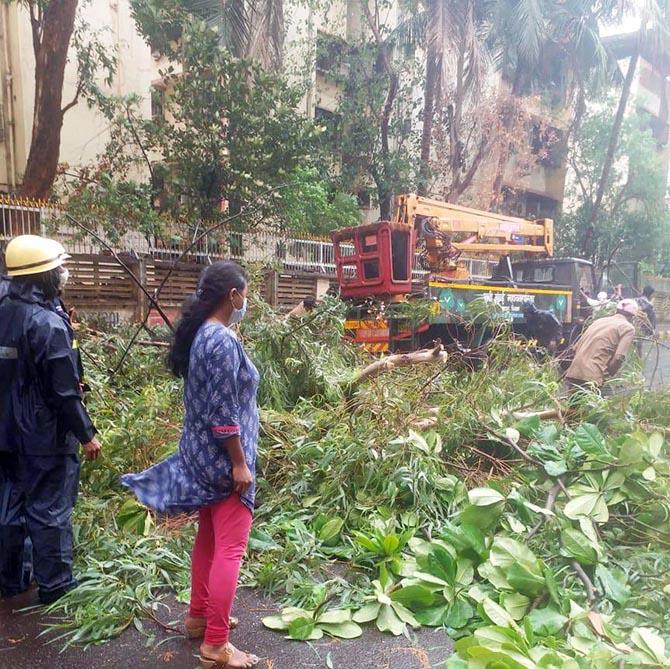 A 58-year-old man was killed after a power transformer fell on him while he was rushing home to escape the cyclone fury in Raigad district, police said.
A 65-year-old woman and a 52-year-old man died in house collapse after the tin sheets over the roof were blown in separate incidents in Pune district, according to an officer of the District Disaster Management Cell.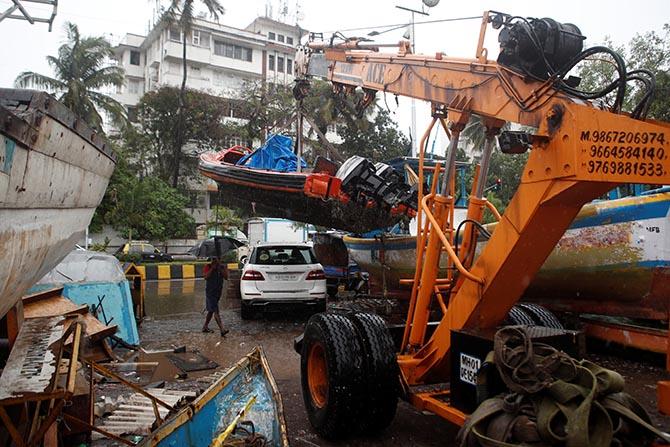 Mumbaikars and people in neighbouring areas, including those in coastal Gujarat districts had braced for the cyclone but heaved a sigh of relief as Nisarga's damage appeared limited to uprooting of trees in affected areas.
Chief Minister Uddhav Thackeray said the resilience showed by people and officials helped in 'mitigating the intensity' of the cyclone.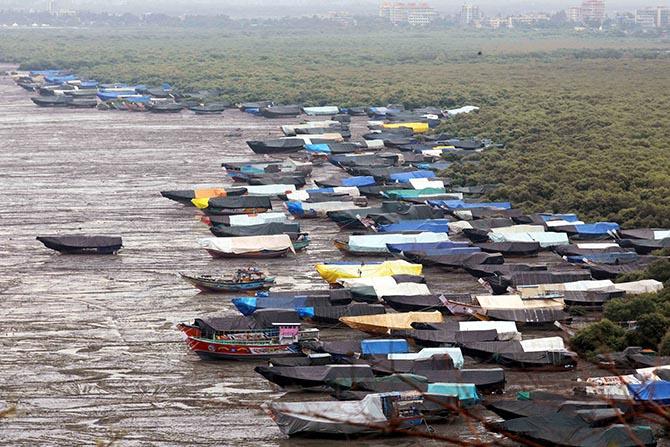 'Thanking all who protected Maharashtra along with Mumbai in the face of the Nisarga cyclone which had hovered over Maharashtra at a time when the state is already grappling with COVID-19.
'But we all warded it (the cyclone crisis) off. The people and administration fought hard and mitigated the intensity of the crisis,' the chief minister said in a statement.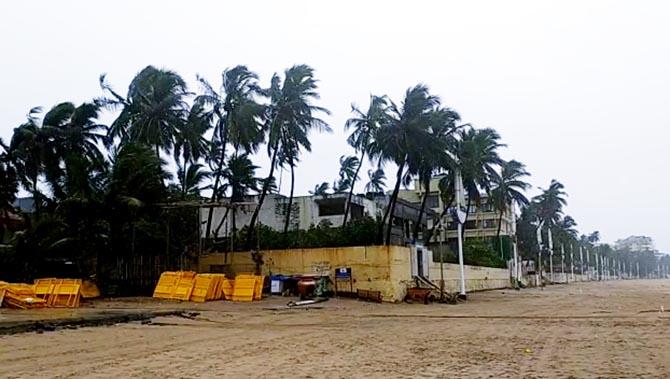 Ahead of Nisarga's landfall, thousands of people in its path were evacuated, trains rescheduled, flights cancelled, fishermen ordered out of the seas and rescue workers were put on standby.
As the cyclone weakened into a depression, it was clear that the extent of damage was far lesser than anticipated.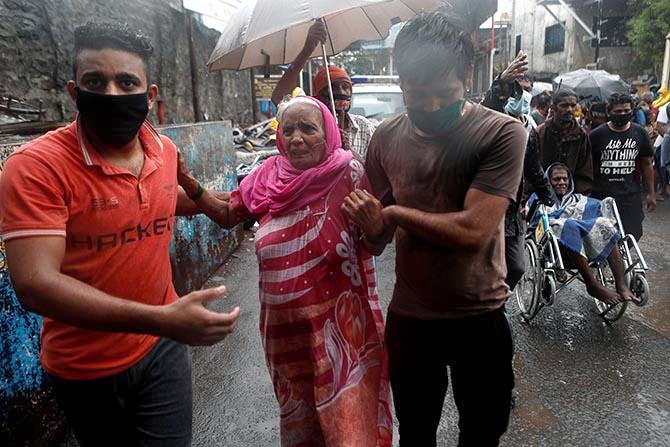 'It (Nisarga) made the landfall just north of the historic Murud-Janjira town. A slight change of direction towards North Eastwards meant, the impact of the cyclone on Mumbai was less severe than originally expected,' the Ministry of Earth Sciences said in a statement.
The statement said Alibaug witnessed wind speeds of 120-130 kmph.
Steeped in colonial history, Alibaug is a quaint little town and is dotted with sandy beaches, unpolluted air, several forts and temples.
It is also home to many Bollywood stars and other rich people.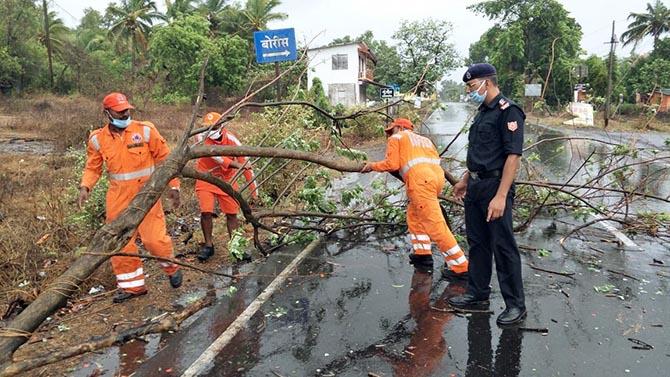 Power utilities had shut down electricity supply in some parts of Ratnagiri district as a preventive measure while Mobile services were affected in parts of Raigad district.
Alibagh recorded a rainfall of 45 mm and Ratnagiri 38 mm (till 4 p.m).
According to Anupam Srivastava, Commander, National Disaster Response Force, a number of trees have fallen in several areas in the coastal dsitricts.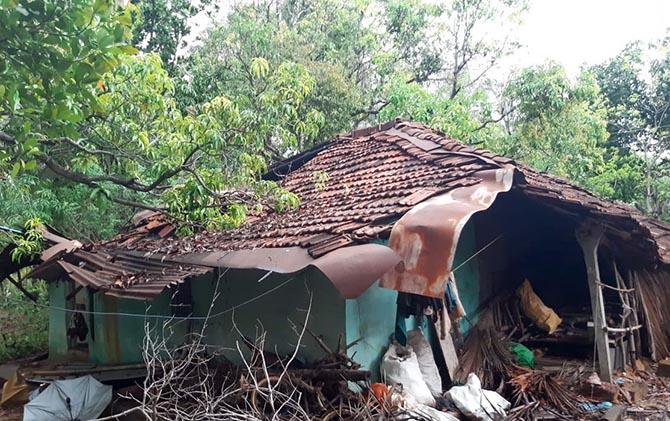 He said trees fell on the Mumbai-Pune Expressway too, but the traffic flow was not affected.
NDRF Director General S N Pradhan said the cyclone caused minimal damage to life and property and the 'worst is over'.
However, NDRF teams will remain deployed and assist state authorities in recovery work, Pradhan said in a video message.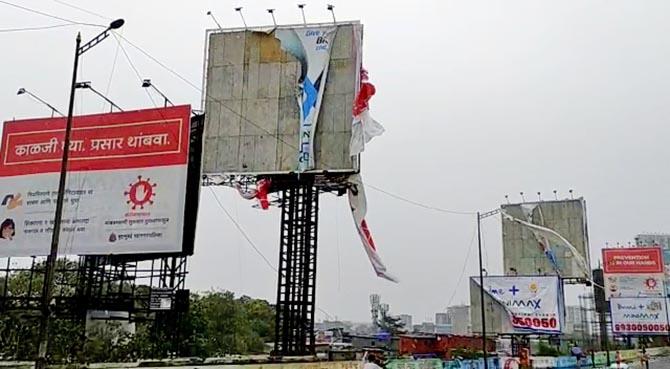 "Whatever damage has happened has been generally limited to Raigad district and its talukas," he said, adding the 'worst is over'.
"We have an unconfirmed report of one death in Raigad district due to the cyclone but that has to be confirmed by the state authorities.
"Overall, the worst has passed and the cyclone situation was well negotiated because of timely preparations and coordination between central and state authorities," the NDRF chief said.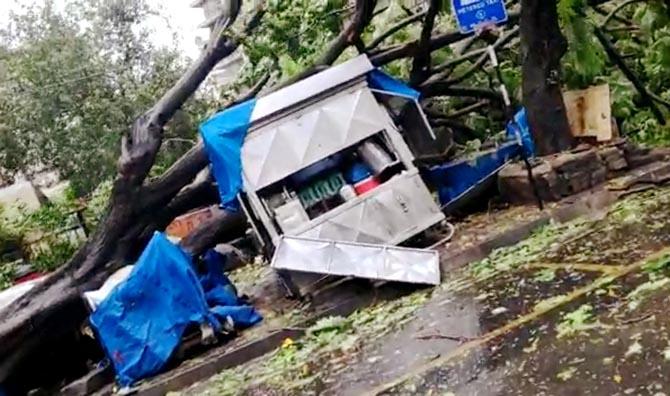 He said about one lakh people were evacuated from the affected areas.
The NDRF had deployed 43 teams in the two states of Maharashtra and Gujarat, where the cyclone was headed.
Power supply to more than 25 lakh consumers of Maharashtra State Electricity Distribution Company (MSEDC) in four districts of Raigad, Palghar, Thane and Pune was interrupted due to the cyclone.
The cyclone, which is now moving northeastward after making a landfall in Alibaug caused considerable damage to power supply network, roads, houses and trees in these districts.
The state utility cut the power supply to many substations in these districts as precautionary measure, the MSEDCL said.
The power utility said it was working on a war footing to restore power supply in these areas by Thursday.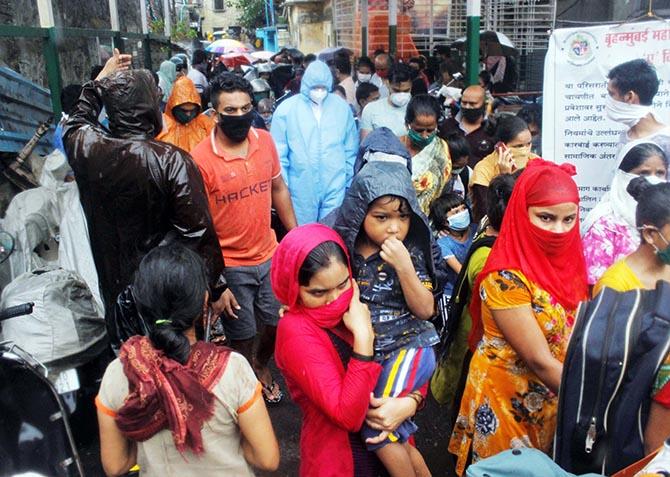 'Due to the cyclone, electric poles at various locations were uprooted and power supply was interrupted. Though it is difficult to ascertain the extent of damage caused because of this cyclone, we are working on war footing basis to restore the supply,' the MSEDCL said in a statement.
As a precautionary measure, power supply to many substations, across these districts, was cut by MSEDCL.
As a result power supply to more than 25 lakh consumers has been interrupted since morning.
'Due to the strong winds and rain, electricity poles at various locations collapsed. There were incidents where trees fell on high and low tension cables, which further interrupted power supply in some areas. Our officers have been on the ground and we will try to restore power supply by tomorrow,' a MSEDCL official said.