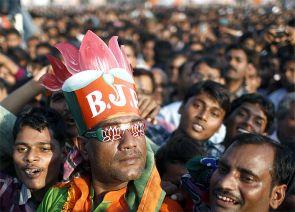 The 9th phase of the Lok Sabha elections has 119 candidates, out of the 601 contesting, facing IPC charges.
About 15 per cent (92 candidates) have serious charges including cases related to murder, attempt to murder, causing communal disharmony, kidnapping and crimes against women. 11 candidates have declared cases related to murder while 25 candidates have cases of attempt to murder.
There are seven candidates who have declared cases related to crimes against women.
Manoj Kumar of Suheldev Bhartiya Samaj Party from Domariyaganj Constituency, Uttar Pradesh, and Dhananjay Singh, an Independent candidate from Jaunpur constituency, Uttar Pradesh, each have a case of rape registered (IPC Section-376) against them.
Three candidates have declared cases related to assault or criminal force to woman with intent to outrage her modesty (IPC Section-354), one candidate has a charge related to husband or relative of husband subjecting her to cruelty (IPC Section-498A), while two candidates face charges related to word, gesture or act intended to insult the modesty of a woman (IPC Section-509).
Out of the 601candidates analysed, 171 (28 per cent) are crorepatis. 18 (49 per cent) out of 37 candidates are from the Indian National Congress, 23 (59 per cent) out of 39 candidates from the BJP, 12 (48 per cent) out of 25 candidates in Aam Aadmi Party, 18 (45 per cent) out of 40 candidates in Bahujan Samaj Party and 20 (13 per cent) out of 153 Independent candidates have declared assets worth more than Rs 1 crore.
Image used for representation purpose only
Photograph: Anindito Mukherjee/Reuters