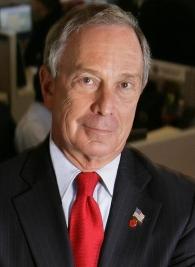 Two anonymous letters containing traces of the deadly poison ricin were sent to New York City Mayor Michael Bloomberg and his non-profit organisation in Washington, the latest in a string of similar incidents.
The anonymous letters were opened in New York on Friday at the city's mail facility in Manhattan and in Washington on Sunday at an office -- Mayors' Against Illegal Guns -- the nonprofit launched by Bloomberg.
Initial investigation indicted the presence of ricin in both letters but more testing would be conducted to get a complete picture of the magnitude of the matter, said New York City Police Department spokesman Paul Browne.
The letters were postmarked in Shreveport. Both the missives referenced the debate on gun laws and contained a suspicious pink-orange oily substance.
Bloomberg is the loudest gun-control advocate and raises awareness among Americans using his position as a Mayor besides funding from his private charity.
Police said the staff of Mayor's office that came into contact with the letters showed no symptoms of exposure to the poison.
Nevertheless, three other officers who later examined the New York letter experienced minor symptoms that have since abated, police said.
Browne refused to comment on the nature of the threat, whether they were handwritten or typed or were sent by the same person.
"The police is looking into all possible angles," he said.
The letters were the latest in a string of toxin-laced ones sent to public officials.
In Washington State, a 37-year-old was charged last week with threatening to kill a federal judge in a letter that contained ricin.
Nearly a month earlier, letters containing the substance were addressed to President Barack Obama, a US senator and a Mississippi judge.
A Mississippi man was arrested in that case.
The New York Police Department and federal investigating agencies are probing the case.