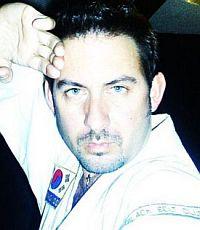 A Mississippi man arrested for mailing letters with the deadly poison ricin has been charged with threatening the life of US President Barack Obama and two others.
Paul Kevin Curtis, 45, if convicted on these charges faces maximum possible penalties of 15 years imprisonment, $500,000 fine and three years of supervised release, federal authorities said.
Curtis was produced before a US court in the state of Mississippi on Thursday while another hearing is scheduled for Friday.

The FBI said Curtis has been facing charges of knowingly depositing for conveyance in the mail and for delivery from any post office any letter, paper, writing or document containing threats to take the life of or to inflict bodily harm upon the President of the United States.
He has also been charged with knowingly depositing and causing to be delivered by the Postal Service according to the directions thereon, communications addressed to other persons, and containing a threat to injure the person of others.

The letters were addressed to US President, Senator Roger Wicker and a Mississippi justice official.
He was arrested by FBI on Wednesday at his residence in Corinth.