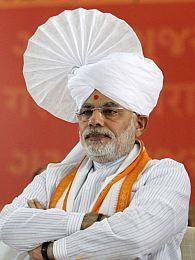 Mangalore was a sure shot bastion of the Bharatiya Janata Party. The party was said to be vistually unbeatable here.
However, the 2013 assembly election results are narrating a completely different story.

The party has lost three seats in Mangalore.

Congress leader Pramod Madhawraj, U T Khader, Vasanth Bangera and Shakuntala Shetty have won from Udupi, Ullal, Belthangady and Puttur respectively.

The defeat in Puttur will hurt the BJP the most as it was the home constituency of former Chief Minister Sadananda Gowda.


Interestingly, Shetty had left the BJP after she was denied a ticket during the 2008 polls. She lost the election then after contesting as an independent. In 2013, she has managed to extract her revenge from the BJP.
Gujarat Chief Minister Narendra Modi's rally in Mangalore seems to have had no impact on the mood of the voters.

There are many factors that went against the BJP in this belt.

The split in the BJP after B S Yeddyurappa walked out proved to be costly for the BJP, as it split the party workers. Further, there were incidents such as attacks on home stays and churches, which proved costly for the BJP.

The trend of a BJP loss was witnessed during the urban local body elections.