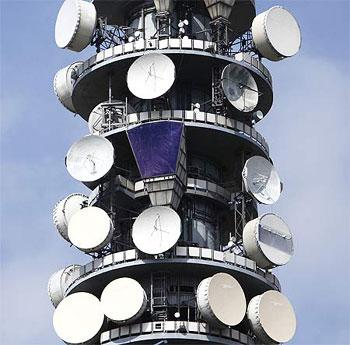 The Joint Parliamentary Committee report on 2G spectrum scam, which was to have been tabled in Lok Sabha on September 30 is further delayed until the Winter Session of Parliament.
JPC Chairman P C Chacko is yet to convene a meeting. Also, the newly nominated Rajya Sabha members have been given 15 days time to read the draft report. The 850-pages long draft report, which has been circulated to its 30 members in July, has to be approved chapter-wise by the JPC.
The more the report is delayed, the more the infighting in the Dravida Munetra Kazhagam will increase -- this is how the Congress leaders project it. Former Telecom Minister and the prime accused in the 2G case A Raja has since been totally sidelined in the DMK.
In Tamil Nadu politics, the Congress is keen to get political alliance of the DMK, in the Lok Sabha polls. This is the reason that the Congress is not precipitating in the JPC on 2G.
Congress managers have split the JPC effectively by asking the DMK not to insist its representation to the vacancy created by the demitting of office by its Member of Parliament Trichy Siva.
A source said that the reason for this is that five Congress members of Legislative Assembly cast their votes to bring DMK MP Kanimozhi to the Rajya Sabha. The DMK not insisting is a quid pro quo.
Congress managers have also not given political mileage to the Bharatiya Janata Party which was contemplating to resign en masse to protest against the induction of Congress MPs in the JPC.