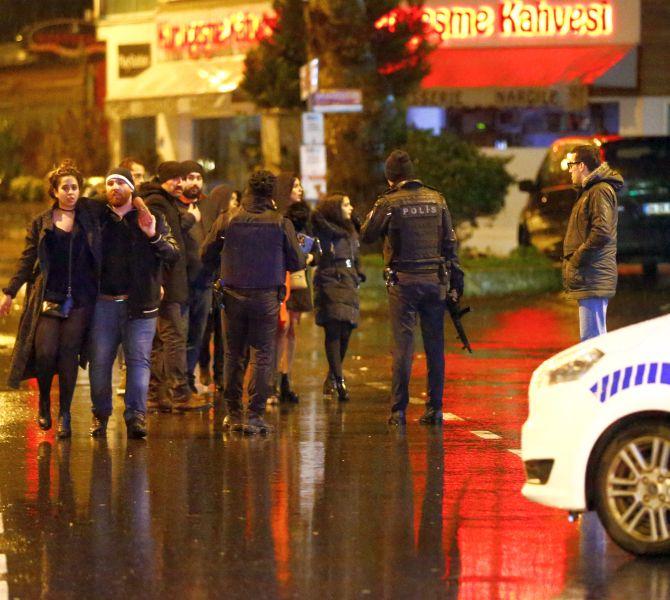 The Turkish Police has arrested the main suspect of the deadly terrorist attack on an Istanbul nightclub that killed 39 people on New Year's Eve, including two Indians.
Turkish news agency Anadolu quoted security sources as saying that the suspect was captured during a police operation in Istanbul's Esenyurt district.
Agency reports said he had been staying in the house belonging to a Kyrgyz friend.
The attack was claimed by the Islamic State group, asserting that it was in reprisal for 'Turkish military operations in northern Syria'.
The local media has identified the gunman as Abdulkadir Masharipov, an Uzbek national.
At least 39 people were killed and many other injured when the gunman went on a rampage at the waterside Reina nightclub where revelers were celebrating the New Year.
The deceased Indians were Abis Hasn Rizvi, son of former Rajya Sabha MP and noted builder of Bandra in Mumbai Akhtar Hasan Rizvi; and Khushi Shah from Gujarat.