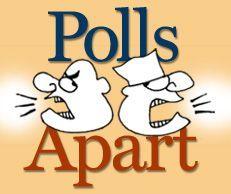 Is there any chance of Gujarat Chief Minister Narendra Modi losing this election? Curiously some of his admirers may nod in the affirmative unlike his many detractors. Being fans of sorts, the admirers don't dispute his popularity and good governance and all that advertorial stuff that's being dished out. But their real worry is Modi's aspiration for the big post.
What is the point in voting for Modi if he's leaving for Delhi, goes the logic. This dilemma was reflected in a column of widely read Gujarati humorist Vinod Bhatt. In his Divya Bhaskar Sunday column, Bhatt in dialogue with his fictitious character Gidhukaka, was all appreciation for Modi. But Gidhukaka, apparently Bhatt's alter ego, had a doubt. Modi might lose Gujarat in order to win Delhi, feared Gidhukaka.
The Bharatiya Janata Party campaign led by Modi is focusing on 'Captain-less' Congress, portraying the party as a crowd of mutually leg pulling leaders. Would the situation in the BJP be different once 'saheb' (Modi) will leave for Delhi, wonder his supporters.
A story appeared on the front page of a national daily naming a particular minister as the heir. It created ripples as Modi himself would not take this kindly. It is said to be the handwork of an industrial house.  Many take it as an open indication for starting a race with the question, 'After Modi, who?' even before the elections are won.
Also Read:
Gujarat Blog: A circle full of ironies
Dalit Killings? Not an issue in Gujarat poll
Gujarat blog: V for Victimhood
'M for Modi' is actually 'M for Mr Moneybag' for BJP