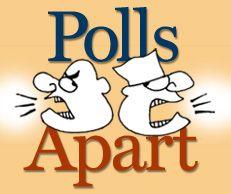 Consider this: Three young Dalit boys are killed in police firing. State elections are hardly three months away. Instead of taking action against the responsible officers, 17 Dalits pelting stones at police are booked under Section 307 (attempt to murder). More than 35,000 Dalits from across the state throng to the place in a show of solidarity that is largely apolitical. As polls loom large, mothers of all three boys issue a written appeal with their thumb impressions soaked in blood, to teach the government a lesson.
Wouldn't it make a compelling election issue? Generally speaking, yes. But not if the state in question is Gujarat circa 2012 where Thangadh (district: Surendranagar) witnessed the killings.
The ruling Bharatiya Janata Party government has constantly cold-shouldered the Dalits' demand for prompt action. The BJP's Dalit ministers Fakirbhai Waghela and Ramanlal Vora were sent to pacify the Dalits in the initial stage when they were aggressively refusing to take possession of the dead bodies.
The cases against Dalit youth have not been withdrawn even after the investigation report filed by the state CID (crime) noted no case under Sec 307 against the Dalits. The concerned officers have not been not arrested, though they were declared 'wanted' after much delay. In a curious and more shocking turn of events, it found an AK-47 of a commando was also used in police firing. Still it almost remains a non-issue.
The Congress did make a few half-hearted advances but it has failed to stand up for the cause of the Dalits. Probable reason for Congress' safe play: they don't want to antagonise the Rajput vote as one of the prime accused officers is a Rajput.           
Leaders are believed to go on promising spree in the election season, but clearly there are exceptions. 
Senior journalist Urvish Kothari will write blog-style posts on the Gujarat elections.
Earlier posts:
The games political parties play
V for Victimhood