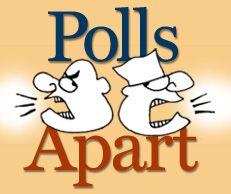 Gujarat is credited with first large scale successful anti-corruption movement, Navnirman Andolan (1974). It began as a student movement that got blessings of Jayprakash Narayan at a later stage. In fact, JP was inspired by the force of the movement.
Remembering it this election season has relevance. Umakant Mankad, a student leader of Navnirman days and a Congressman in later years, was projected as an opponent of Gujarat Chief Minister Narendra Modi for the Maninagar seat in the initial phase of election 2012 campaign. Mankad dismissed Modi merely as an orator whom he could beat at public meetings. The sacrifice of hundreds during the Navnirman anti-corruption movement was not to give birth to a Modi, said Mankad.
If asked now, Mankad may like to amend his statement to include one of his comrades, Narhari Amin. Amin was one of the most visible leaders of the movement that discredited then CM Chimanbhai Patel and ultimately brought his government down. In a curious turn of events, Chimanbhai Patel re-bounced to become CM of Gujarat in 1990. It was Chimanbhai who started the politics of 'Gujarat Ni Asmouita' (pride of Gujarat), intolerance in public debate (regarding the Narmada dam issue) and 'Naya Gujarat' (New Gujarat) much before Modi.
In a further twist, Narhari Amin became to his one time nemesis Chimanbhai what Amit Shah used to be for Modi – his Man Friday.  Amin's role was acknowledged formally by giving him the post of deputy chief minister.
Having his share of rough patches in Congress politics after Chimanbhai's death, Amin managed to win a bypoll from the Sabarmati constituency during Keshubhai Patel regime in 2001. Among many other things, Amin's victory was also used by Narendra Modi to emphasise the sliding grip of Keshubhai Patel. That's how Modi arrived as a CM.
As a believer of absolute power, Modi snatched the last citadel of Amin with the help of Amit Shah when Amin was ousted from the Gujarat Cricket Association.
Amin's joining hands with Modi is in a way completion of a circle full of ironies
Also read:
Dalit Killings? Not an issue in Gujarat poll
Gujarat blog: V for Victimhood
M for Modi' is actually 'M for Mr Moneybag' for BJP
Gujarat Polls: The games political parties play