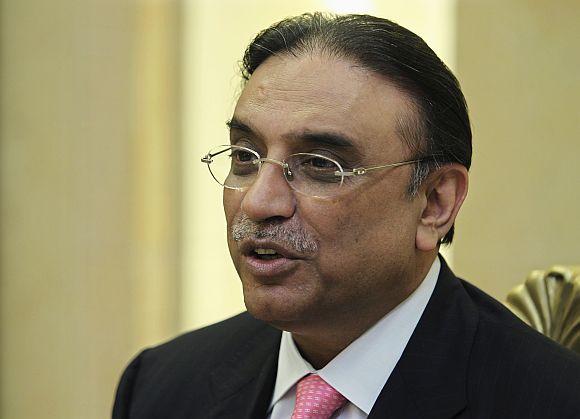 Pakistan's former president Asif Ali Zardari was on Tuesday acquitted in a corruption case dating back to the 1990s when his slain wife Benazir Bhutto was prime minister.
Known as SGS-Cotecna reference case, it was related to the awarding of pre-shipment contracts to a Swiss company in which Pakistan People's Party chief Zardari had allegedly received kickbacks during Bhutto's term as prime minister.
An accountability court had reserved the judgment on November 11 after completion of the arguments, which was announced by judge Muhammad Bashir.
"The court has honourably acquitted Asif Ali Zardari, in 18-year-old reference cases for which he had spent eight years in prison," his counsel Farooq Hussain Naek said.
The case was initially launched in 1997 against Zardari, Bhutto and some other officials.
Zardari had maintained that the case against him was politically motivated. Bhutto's name was deleted from the list after she was killed in 2007, while another accused and former Federal Board of Revenue chairman AR Siddiqui has already been acquitted.
Zardari who faced at least five cases of corruption has already been acquitted in three graft cases of the 1990s.