The death toll from an earthquake in Turkey and Syria has passed 11,000, making the quake the deadliest in more than a decade.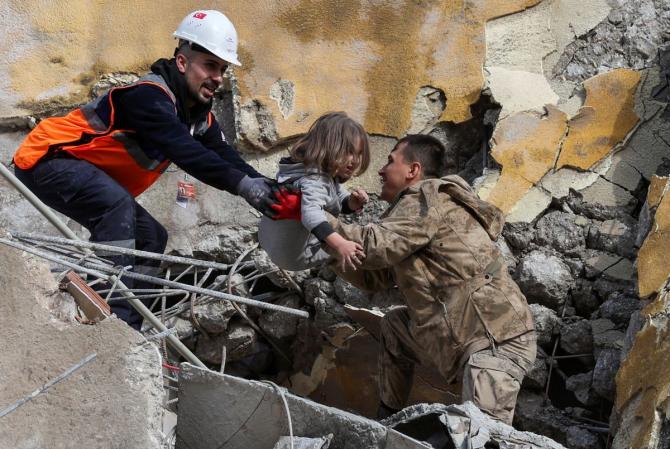 Turkish President Recep Tayyip Erdogan said the fatalities in Turkey alone have passed 8,500.
"We won't allow any of our citizens to be left in the streets," he said.
According to aid organisations and rescuers, the number of fatalities is expected to rise as many people are still buried beneath the wreckage.
Many people attempted to evacuate the destroyed city of Gaziantep, which is situated around 33 kilometres (20 miles) from the epicentre, after a series of earthquakes and aftershocks in Turkey and Syria.
Those who could not leave Gaziantep on Tuesday sought sanctuary in malls, stadiums, mosques, and community centres because the airport and numerous roads outside the city were blocked.
The search for survivors of the terrible earthquake that shook Turkey and Syria on Monday continues on Wednesday.
Foreign aid from multiple countries has started arriving in the region.
Rescuers are racing to pull survivors from earthquake rubble before they succumb to cold weather in southern Turkey and war-ravaged northern Syria.
As the death toll climbed, despair and anger were growing over the pace of rescue efforts, reported Khaleej Times.
The quake, one of the strongest to hit the region in more than 100 years, struck 23 kilometres (14.2 miles) east of Nurdagi, in Turkey's Gaziantep province, at a depth of 24.1 kilometres (14.9 miles), the US Geological Survey said.
Turkish President Recep Tayyip Erdogan has declared a three-month-long state of emergency in 10 provinces as rescuers race against time in Turkey and Syria following Monday's devastating earthquake.