Two weeks after Nepal was struck by a deadly 7.9 magnitude quake, the region has been struck with another strong quake on Tuesday.
Here are the ten worst earthquakes that shook the world and caused immense damage in the past 25 years.
People work to rescue trapped people inside a temple in Bashantapur Durbar Square after an earthquake hit, in Kathmandu, Nepal. Photograph: Navesh Chitrakar/Reuters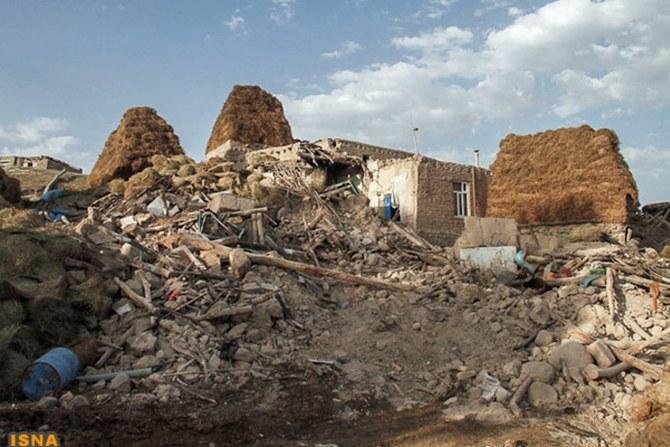 August 11, 2012: Damaged houses are seen in the earthquake-stricken town of Azerbaijan in Iran. Photograph: Reuters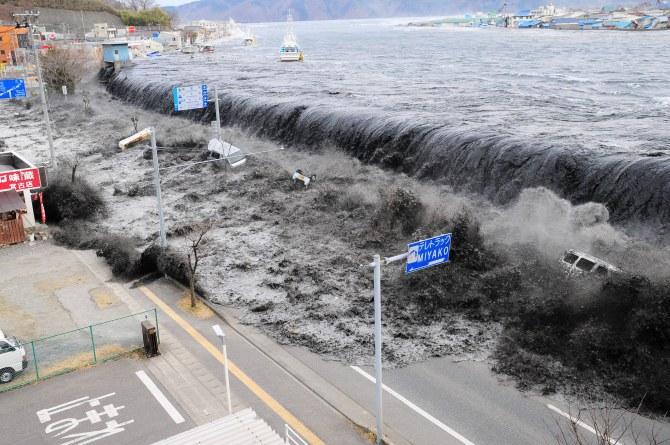 March 11, 2011: The wave from a tsunami crashes over a street in Miyako City, Iwate Prefecture in northeastern Japan after the magnitude 8.9 earthquake struck the area. Mainichi Shimbun/Reuters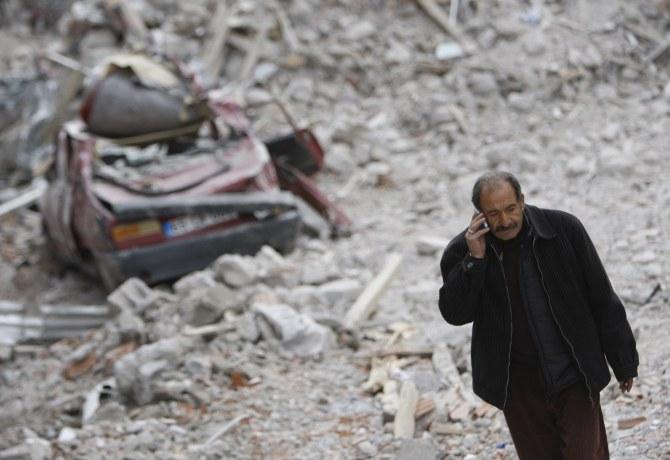 October 23, 2011: A victim of the earthquake walks past a collapsed building in Ercis near the eastern Turkish city of Van. Photograph: Osman Orsal/Reuters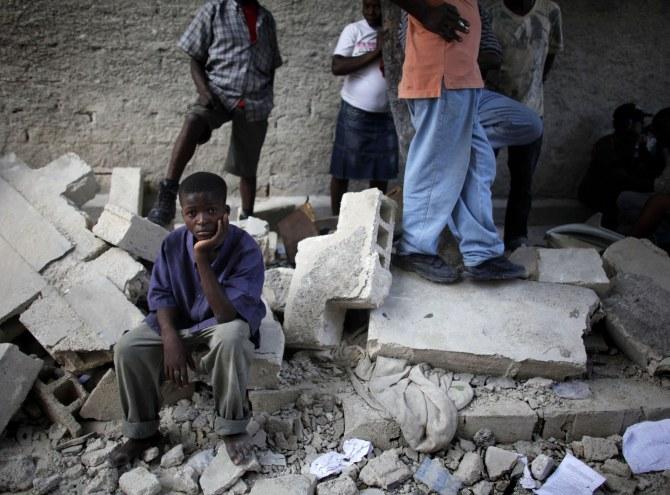 January 12, 2010: A boy sits next to the remains of a destroyed school after an earthquake in Port-au-Prince in this photograph taken on January 13, 2010. A major earthquake rocked Haiti, leaving between 250,000 and 300,000 dead.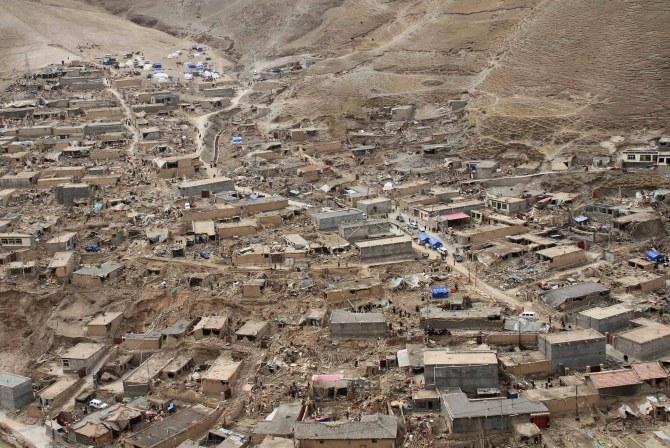 April 14, 2010: An aerial view shows earthquake-hit Yushu County, Qinghai province. Nearly 3,000 were dead or missing. Photograph: China Daily/Reuters.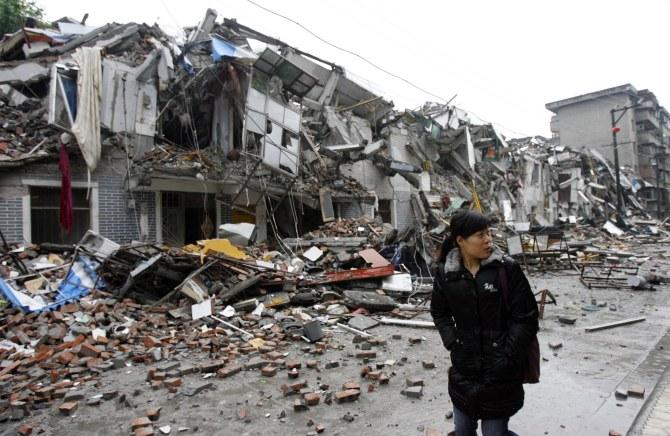 May 12, 2008: A resident walks past a row of destroyed houses after an earthquake in Dujiangyan City, 50 km (31 miles) from Chengdu in Sichuan province. Nearly 87,000 people were killed or missing in the earthquake. Photograph: Claro Cortes IV/Reuters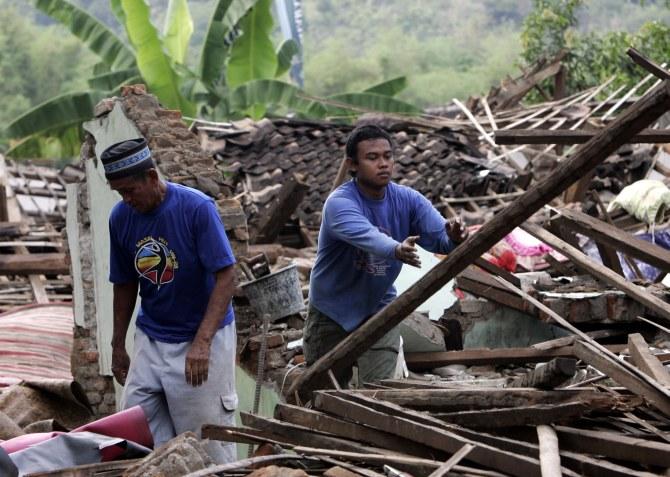 May 27, 2006: Indonesian men salvage wood from the ruins of a home in the village of Kerten, in the Bantul district, south of the earthquake-hit Indonesian city Yogyakarta. The quake killed 6,000 and left 1.5 million homeless. Photograph: Darren Whiteside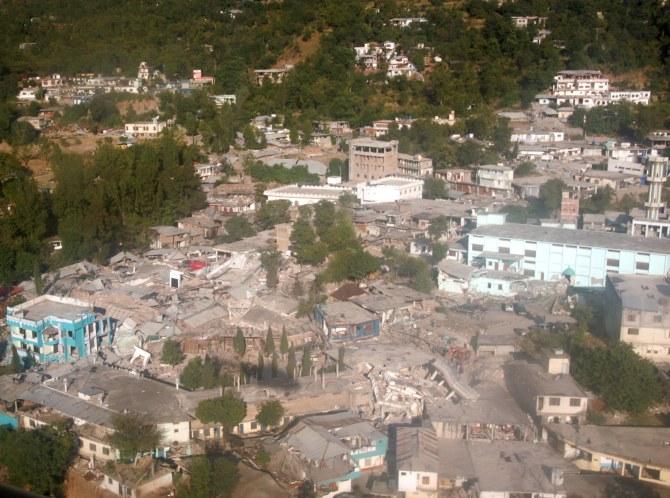 October 8, 2005: An aerial view of Bagh shows collapsed buildings after the earthquake, which killed ore than 75,000 people, and displaced 3.5 million. Photograph: Mian Khursheed/Reuters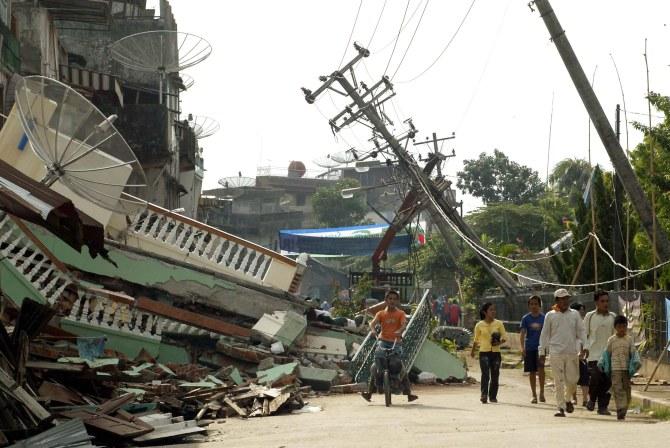 March 28, 2005: Residents walk along a destroyed road in the town of Gunung Sitoli, on Indonesia's earthquake-devastated Nias island. The quake killed about 900 people. Photograph: Crack Palinggi CP/KS/DH/Reuters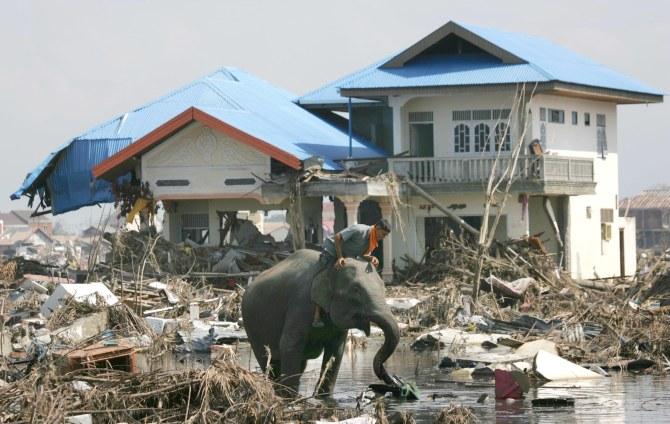 December 26, 2004: An elephant removes debris in the tsunami-hit city of Banda Aceh on the Indonesian island of Sumatra. The quake killed 22.2 lakh in countries around the Indian Ocean, including 1.68 lakh in Indonesia
December 26, 2003: A house leans against a truck following an earthquake in Bam, 1250 kilometers south east of Tehran. The quake killed at least 31,884 people and injured around 18,000. Photograph: Reuters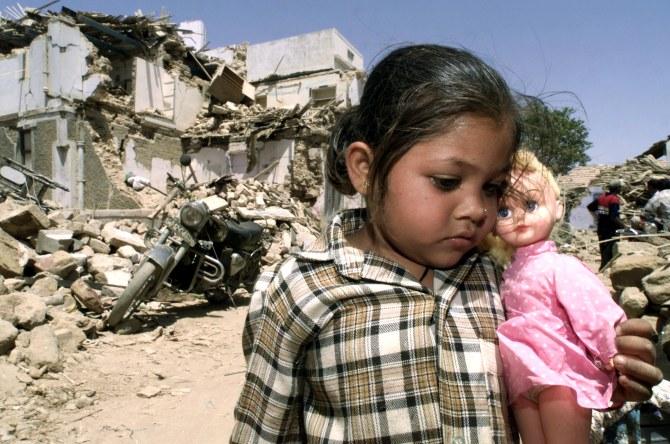 January 26, 2001: Putya, five-years-old, holds her doll while standing in front of the ruins of her house in Bhuj. One month after the earthquake, official government figures placed the death toll at 19,727 and the number of injured at 166,000. Photograph: Reuters
September 30, 1993: An earthquake measuring 6.3 on the Richter Scale rocked Latur in Maharashtra. While most of the engineered structures survived the earthquake, the non-engineered ones were totally damaged. A total of 52 villages were demolished. Over 10,000 lives were lost in this earthquake and several villages were destroyed. Photograph courtesy: IIIT Hyderabad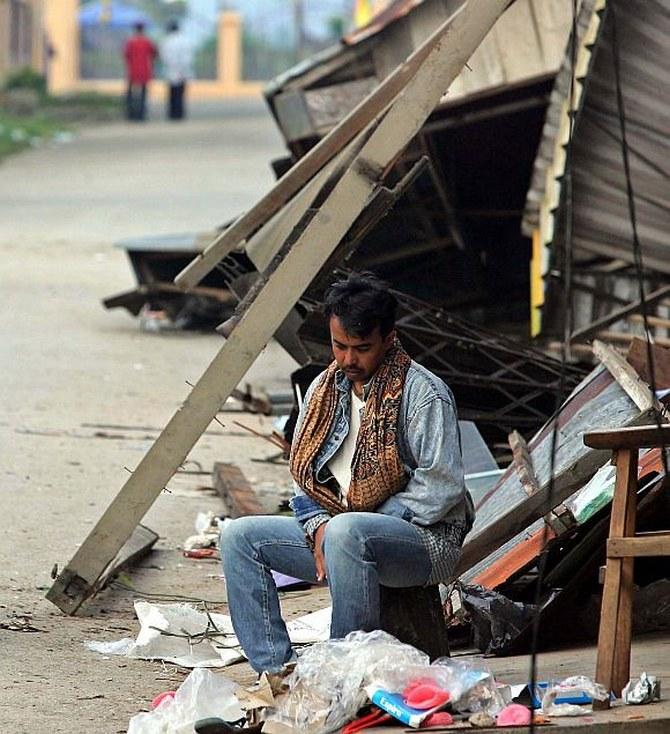 October 20, 1991: An earthquake measuring 6.8 rocked the Garhwal region of Uttarakhand. The earthquake caused strong ground shaking in the districts of Uttarkashi, Tehri and Chamoli.Around 768 persons had lost their lives while 5,066 were injured. Photograph: Luis Enrique/Reuters