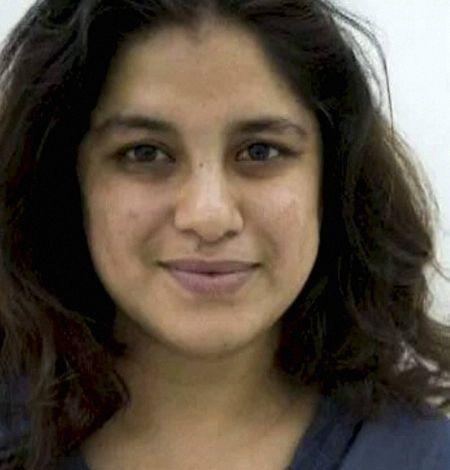 In a new twist to the double murder case of artist Hema Upadhyay and her lawyer Harish Bhambhani, the role of a sixth suspect is being probed even as fresh leads suggest that the prime accused Vidyadhar Rajbhar, who is on run, is preparing himself to surrender before police, a senior officer said
The police has so far arrested Azad Rajhbhar, Pradeep Rajhbhar, Vijay Rajhbhar and Shivkumar Rajbhar alias 'Sadhu' in the case while Vidyadhar is absconding.
Meanwhile, Sadhu, formally placed under arrest on Wednesday, was remanded in police custody till December 22 by a magistrate court in Mumbai.
According to the officer attached to crime branch, the probable role of another person is coming to light in the crime. However, he refused to divulge details.
The officer said the police had picked up Vidyadhar's trail and are tracking him by putting his mobile phone under surveillance. The officer said that Vidyadhar, a resident of suburban Kandivli, told his neighbour that he had killed Hema and Bhambhani over some financial dispute as the artist had owed him Rs 5 lakh and he was in debt.
Vidyadhar has a art workshop cum warehouse in Kandivli where Hema and Bhambhani were allegedly killed before their bodies were stuffed in cardboard boxes and dumped into a drain in Kandivli. The bodies were found on Saturday.
"Vidyadhar was last tracked at Itarsi railway station in Madhya Pradesh on December 13 and his mobile phone has been switched off since then," the officer said.
"He (Vidyadhar) boarded a train from Dadar station on the very night (Saturday) when bodies were recovered. Vidyadhar informed his neighbour (in Kandivli) that he had killed Hema and her lawyer and would surrender before police after returning to Mumbai," he said, adding that Vidyadhar owed some money to the neighbour who has approached the police.
Explaining the sequence of events, the officer said Vidyadhar had called Hema to his workshop in Laljipada on Saturday afternoon under the pretext of sharing some evidence, apparently in connection with the marital discord case against her estranged husband Chintan.
He said Vidyadhar had incurred a huge loss in his glass fabrication business and was deep in debt.
"Hema and Bhambhani visited Vidhyadhar at his shop cum warehouse on Saturday around 8:30 pm. There the trio had a heated argument following which Vidayadhar, with the help of other accused, killed the artist and the lawyer," the officer said.
"Vidyadhar, along with other accused, had stuffed the bodies in two boxes," the officer added.
Vijay Rajbhar was the person who allegedly ferried the boxes containing the bodies of the deceased in a tempo from the warehouse of Vidyadhar in Kandivali (west)
The tempo driver had claimed that he was unaware of the contents inside the boxes.
The arrested accused were booked under Indian Penal Code's ctions 302 (murder), 201 (causing disappearance of evidence of offence, or giving false information to screen offender) and 34 (acts done by several persons in furtherance of common intention).
Vijay, Pradeed and Azad were on Tuesday remanded in police custody till December 19.
Hema, a Baroda-born installation artist, was locked in bitter divorce proceedings with her husband Chintan, a contemporary artist.
She had in 2013 filed a case against him alleging that he painted obscene pictures of women on the walls of their matrimonial home in Mumbai to harass her. Bhambhani had represented Hema in this case.