'Love jihad' is back in the news.
'Love jihad' is a term invented by the Sangh Parivar and its adherents to claim that Muslim men court Hindu women to convert them to Islam.
Madhya Pradesh Home Minister Narottam Mishra on November 17 said the MP government would bring in a law to counter the 'problem of love jihad'.
Close on the heels of Mishra's announcement, the Uttar Pradesh home department sent a proposal to the UP law department to draft a law against 'love jihad'.
When the pandemic shows no signs of abating, when millions of Indians have no jobs, when millions of Indians struggle to survive, when the economy is in crisis, Dominic Xavier wonders if India needs such distractions.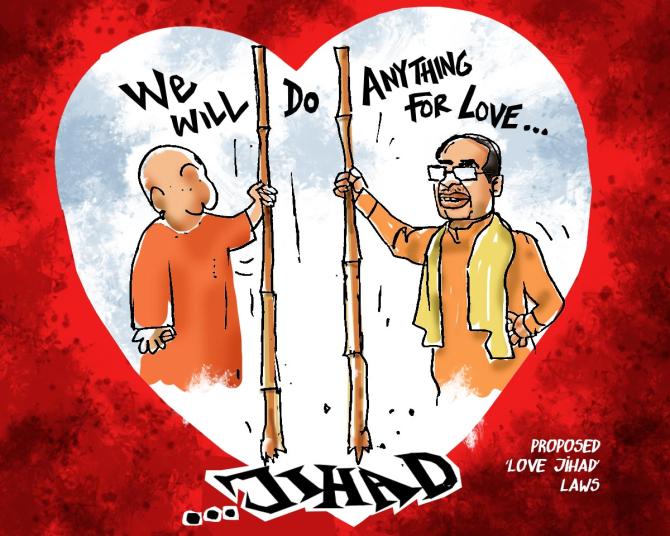 Feature Presentation: Aslam Hunani/Rediff.com