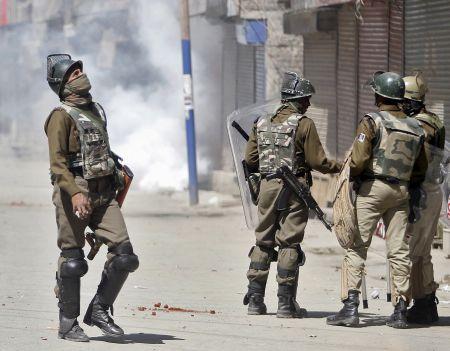 Victim says she was held in police custody 'against her will'.
Reversing her earlier statement, the girl who was allegedly molested in Jammu and Kashmir's Handwara said on Monday that her earlier statement denying molestation by a soldier was 'recorded under duress'.
The girl told a media conference in Srinagar that a soldier had 'held her hand after which she rushed out of a washroom in panic'.
The alleged molestation of the girl had triggered violent protests in north Kashmir's Kupwara district, which claimed five lives and injuries to scores of people -- including security personnel.
The girl said she 'had been kept in police custody against her will after the incident'.
In an earlier video recording, the girl had denied molestation by a soldier on April 12 in Handwara town.