The knife used by the youth in the horrific Shahbad Dairy murder was bought by him around 15 days ago from Haridwar in Uttarakhand and was dumped near Rithala Metro Station after the killing, a senior officer said on Tuesday.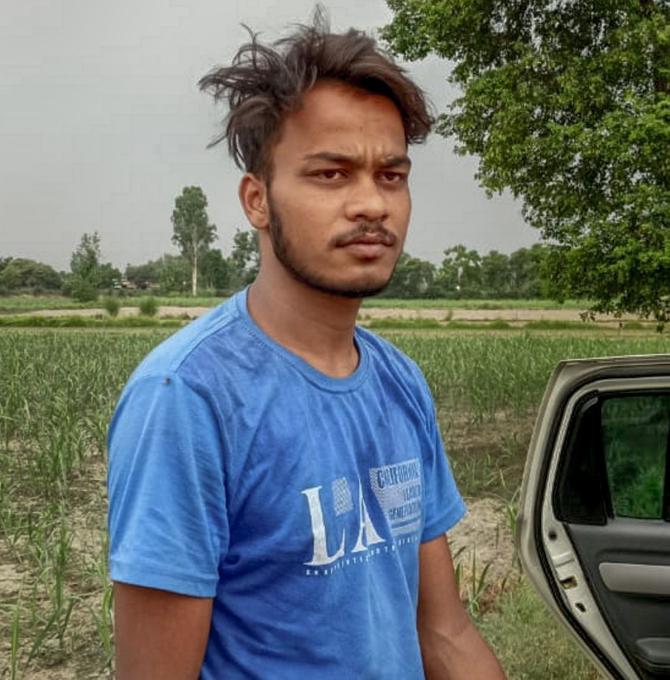 The police are still looking for the knife, they said.
The accused had planned the murder two days ago after the 16-year-old girl rebuffed him in front of her friends and refused to mend her relationship with him, the police said.
Sahil, 20, stabbed Sakshi over 20 times and then bludgeoned her with a cement slab, which killed her on the spot. She was found to have 34 injury marks on her body and her skull smashed.
Sahil admitted to have bought the knife from Haridwar but is frequently changing his statement to mislead the investigators, an officer said.
According to the police, since Sahil bought the knife days before the incident, it is not unlikely he was planning to kill her already, yet he is claiming he killed the girl in a fit of rage for her constantly ignoring him.
"The statements made by him are being verified since it is the initial stage of investigation. Sometimes he says she ignored him as he tried to approach her, which angered him. But he also suspected her getting involved with her former boyfriend," the officer said.
According to police, Sahil could have been moved to attack the girl as she had started meeting her ex-boyfriend, Praveen, who she was in a relationship with for 3-4 years before she fell in with Sahil.
Sahil has claimed Sakshi was keen to get back with Praveen since he had a motorcycle, the police said.
On Saturday, Sakshi warned Sahil to stay away from her as she did not want to continue her relationship with him. She was with her friend Bhawna and her boyfriend Jhabru at the time. Jhabru too threatened to beat Sahil if he came near Sakshi, police said.
The girl had broken up with Sahil eight day ago.
The police also said that Sakshi used the name her friend Neetu's husband, who is a known criminal of the area, to threaten Sahil.
According to police, Sakshi and Sahil had been going around since June 2021, however, for the last three to four months, as Sahil grew close to her, she started growing distant.
Sahil got drunk Sunday afternoon and in the evening confronted Sakshi, who was on her way to the birthday party of her friend's kid after changing clothes in a public convenience, the police said.
She was stabbed several times and later hit on head by a stone slab, they said.
After killing her, Sahil went to a nearby park and sat there for a while.
Later, he went to Rithala Metro Station where, he claimed, he threw the knife in the bushes. Hen then headed for Anand Vihar bus terminal from where he took a bus for Bulandshahr in UP.
Sahil was arrested from Bulandshahr after a call from his aunt to his father was traced to the location in Uttar Pradesh. After his medical examination there, he was brought to the national capital late Monday evening.
According to police, Praveen, who is also in his 20s, is in Jaunpur in Uttar Pradesh and has been asked to come to Delhi to join the investigation.
Sahil was produced at a Delhi court here and was sent to a two-day police remand after a court order, police said.
They said they will be recreating the scene of crime and will also check Sahil's mobile phone and social media accounts to know whether he was in touch with other girls, they said.
According to police, there was a delay of about 25 minutes in informing the police about the incident.
None of the bystanders made a PCR call and it was a police informer who alerted the police about the incident, following which a police team was rushed to the spot around 9.30 pm..