A day after the horrific murder of a 16-year-old in Delhi's Shahbad Dairy area, Delhi Police sources on Tuesday revealed that Sahil, the 20-year-old accused, had after committing the gruesome killing switched off his mobile phone and changed two buses to reach Bulandshahr in Uttar Pradesh.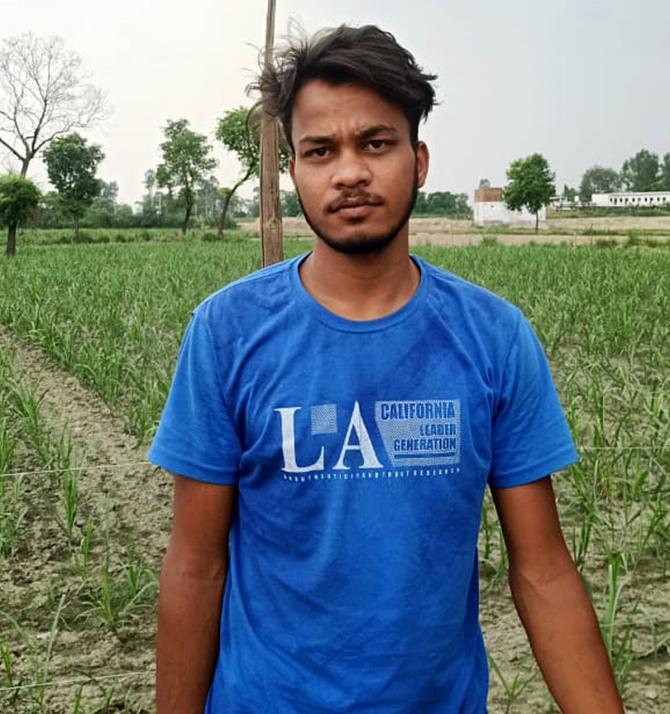 Sahil was arrested from Bulandhshahr by Delhi Police on Monday and will be taken on remand for questioning, sources added.
"After murdering the girl, accused Sahil went to Rithala, dumped the weapon and changed two buses to reach Bulandshahr," police sources said.
Sahil brutally killed a 16-year-old girl on Sunday evening by stabbing her over 20 times and bludgeoning her to death with a cement slab.
In all, the girl, Sakshi, was found to have 34 wound marks on her body and her skull was ruptured. The final autopsy report is awaited, the police said.
A police officer, part of the investigation, said when Sahil was questioned about his relationship with the victim, he said he was with her since June 2021.
The victim had told her parents that she had been staying with one of her friends Neetu who has two children and lived in only one room, police said. Sakshi was staying with her friend for the previous 15 days.
The police said that it had registered FIR in the matter under section 302 of the Indian Penal Code (IPC) at Shahbad Dairy Police Station.
The National Commission for Women Chairperson Rekha Sharma wrote to the Commissioner of Police, Delhi to conduct a fair and time-bound investigation into the matter and to arrest the accused at the earliest.
The commission has formed a three-member team headed by Member Delina Khongdup to look into the matter.