A preliminary probe into the murder of a minor girl by a 20-year-old youth in northwest Delhi's Shahbad Dairy has revealed that the youth was enraged by his break up with the victim and was further infuriated with the fight the two had, triggering him to launch the fatal assault, the police said on Monday.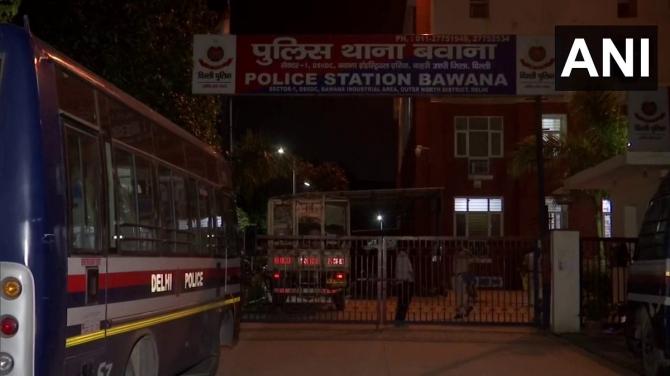 The police arrested Sahil from Bulandshahr after a call from his aunt to his father was traced to his location to the Uttar Pradesh district, they said.
Sahil brutally killed a 16-year-old girl on Sunday evening by stabbing her over 20 times and bludgeoning her to death with a cement slab.
In all, the girl, Sakshi, was found to have 34 wound marks on her body and her skull was ruptured. The final autopsy report is awaited, the police said.
"During investigation, the police checked the CCTV footage of the area and spoke to the victim's family, who said she was going around with a boy named Sahil. We reached his place and the boy was found absconding. Technical surveillance was mounted. We questioned his relatives and worked on all technical aspects," a senior police officer said.
"A phone by his aunt (bua) to his father informing him about Sahil's sudden arrival helped the police nab him from Bulandshahr in Uttar Pradesh. His medical examination was conducted and by Monday night, he will reach Delhi, following which the police will further interrogate him," the police officer said.
He had switched off his mobile phone after the incident and headed for his aunt's house in Bulandshahr in a bus, the police said.
Another police officer, part of the investigation, said when Sahil was questioned about his relationship with the victim, he said he was with her since June 2021.
The victim had told her parents that she had been staying with one of her friends Neetu who has two children and lived in only one room, police said. Sakshi was staying with her friend for the previous 15 days.
The girl had stopped talking to Sahil a few days ago, and had had a fight with him a day before she was killed, they said.
"The girl was in relationship with Sahil since 2021, but of late, they often fought over things and shared a strained relationship. She eventually stopped talking to him and wanted to end her relationship with him completely, but he kept approaching her and wanted to reunite with her," the officer said.
"... Even on Saturday, they had a fight which further worsened their relation. This could be the reason behind the murder," he said.
The police are also trying to know more about a tattoo the victim had on her hand bearing the name 'Praveen' who they say could also be a cause of frequent fight between Sahil and the girl and her eventual killing.