INS Arihant, India's first nuclear armed submarine, was commissioned by Navy Chief Admiral Lanba in August.
The submarine, India's first indigenously built naval ship, was reportedly commissioned in August this year, after it was declared ready for operations in February, said a report published in The Hindu.
With this India joins the select group of countries which have a nuclear triad -- capable of delivering nuclear weapons by aircraft, ballistic missiles and submarine launched missiles.
Here's all that you want to know about this submarine: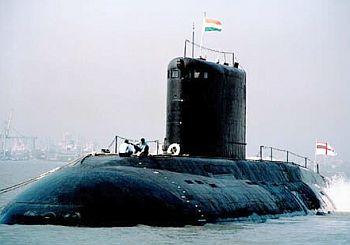 1) INS Arihant, a 6,000-tonne submarine, is India's first indigenous nuclear submarine
2) The submarine is powered by a 83 MW pressurised light water reactor
3) The INS Arihant is designed to carry four nuclear-tipped submarine-launched ballistic missiles called the K-4, which have a range of 3,500 kilometre or a dozen Bo 5 missiles, which can strike targets about 700 kilometre away
4) The INS Arihant can launch nuclear weapons from underwater
5) India will become one of only six countries in the world with the knowledge of designing, engineering and operating a nuclear submarine
6) The vessel was built under the Advanced Technology Vessel project at the Ship Building Centre in the port city of Visakhapatnam
7) It was revealed for the first time in 2009