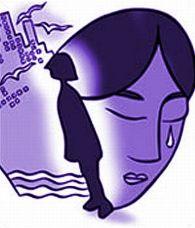 A five-year-old girl brutally raped and assaulted allegedly by a neighbour while being held captive and starved for two days is battling for life after she contracted infection from foreign objects inserted in her body.
As the incident sparked an outcry in the national capital, which saw massive protests over the gang rape of a paramedical student barely four months ago, Prime Minister Manmohan Singh on Friday said he was "deeply disturbed" with the brutality committed on the child and asked the society to work to root out the evil.
Adding to the outrage, the cops allegedly offered the victim's family Rs 2,000 to hush up the case and made insensitive remarks while Assistant Commissioner of Police B S Ahlwat slapped a girl protester at least four times which left her bleeding in an ear.
As the PM expressed anger over the treatment meted out to the protesters, Delhi Police tonight suspended the ACP. Two other officials faced similar action on the charge of trying to hush up the case even as an inquiry was ordered.
The victim, who the doctors claimed was undernourished and weighing 20 kg, was shifted to AIIMS from SwamiDayanandHospital for treatment.
She underwent a surgery at the Swami Dayanand hospital for removing foreign objects from her body.
"After giving anaesthesia, more tests were conducted and we found that there were some foreign objects like candle and a 200 ml bottle of hair oil inside her body," said Dr R K Bansal of Swami Dayanand hospital.
The next 24 to 48 hours will be critical for the girl and that there were injuries and bruises on her private parts, chest, lips and cheeks, he said, adding that she had some bruises on her neck which indicated that the accused might have tried to strangle her.
Bansal said they were not giving her food as she had infection in her stomach also.
The horrific incident took place in east Delhi's Gandhi Nagar. The girl, who was missing from April 15 evening, was rescued on April 17 from the ground floor of the building where her family was staying.
The 25-year-old neighbour, from whose clutches the girl was rescued, fled from the spot.
"The accused has been identified and a team is already on its way to arrest him," Delhi Police Commissioner Neeraj Kumar told PTI.
Prabhakar, Deputy Commissioner of Police (East), told reporters tonight that they have slapped section 307 (attempt to murder) of IPC aginst the accused along with sections 376 (a) (rape), 362-A (kidnapping) of IPC and 6 and 9 of Protection of Children from Sexual Offences (POSCO) Act, 2012.