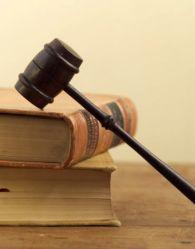 Hours after the Government suffered a blow on the National Judicial Appointments Commission Act, Attorney General Mukul Rohatgi said the collegium system, which became re-operational with Friday's Supreme Court verdict, is not found in the Constitution and is not appropriate as it is an "opaque" system.
However, Rohatgi ruled out the option of seeking review in the matter saying, "I don't think it is a case for review at all as the verdict is detailed and runs into over a thousand pages."
Though the attorney general denied any confrontation between the government and the judiciary over the issue of appointment of judges to higher judiciary, he was of the view that the appointments would not be fully transparent.
"Appointments will continue to be made in an opaque system where all stakeholders will not have a voice. The collegium system is not found in the Constitution and according to me, the system is not appropriate," he said.
"Whether collegium system will be changed or not is in the wisdom of the court. But if it needs to be improved, it means it wasn't correct in the first place," he said while responding to the question that the five-judge bench has posted the matter for further hearing inviting suggestions on improving the collegium system.
On being asked whether the verdict was a blow to the Centre, Rohatgi said the law was approved by Parliament and not just by the ruling party.
"This law was not of the Centre. It was made by the Parliament and approved by all parties," the AG said, adding that it is for the government and Parliament to decide if they wish to put another amendment "after removing defects from this amendment."