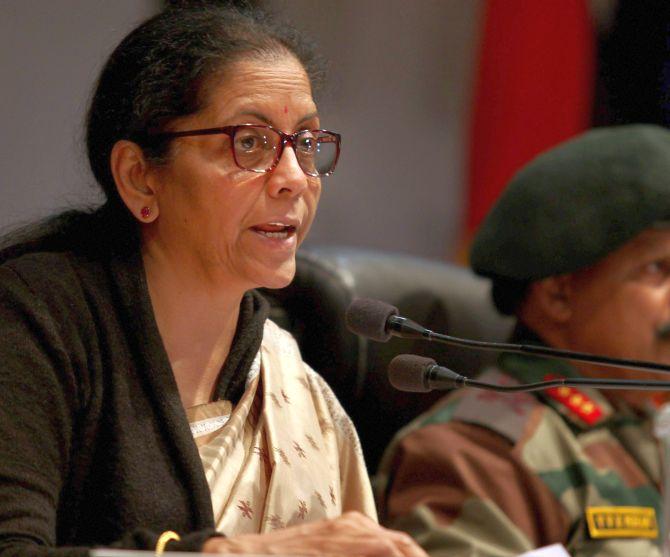 Defence Minister Nirmala Sitharaman has said that the construction of civilian houses adjacent to army camps "with permission" from authorities is a problem.
"Civil constructions are taking place near the boundary walls (of army camps across the country) and it is getting difficult to remove these constructions because these are taking place with permission," she told reporters on Monday.
"I am studying the scenario in the entire country and will definitely come out with a solution."
Sitharaman was in Jammu on Monday to visit the people injured in Saturday's attack on an army camp in Sunjuwan by Jaish-e-Mohammad terrorists based across the border.
Seven people, including six soldiers, were killed in the attack. Three terrorists were also killed in army retaliation.
The defence minister's visit to Jammu came as an ecounter ensued between security forces and terrorists near a Central Reserve Police Force camp in Srinagar's Karan Nagar area.
A CRPF jawan was killed and a policeman was injured in the exchange of fire on Monday. The CRPF has claimed it thwarted the attempt by the terrorists to attack its camp there.
Photograph: PTI Photo