Jiaolong, China's manned submersible, has descended to a depth of 3,117 meters in the northwestern Indian Ocean and collected variety of precious metals.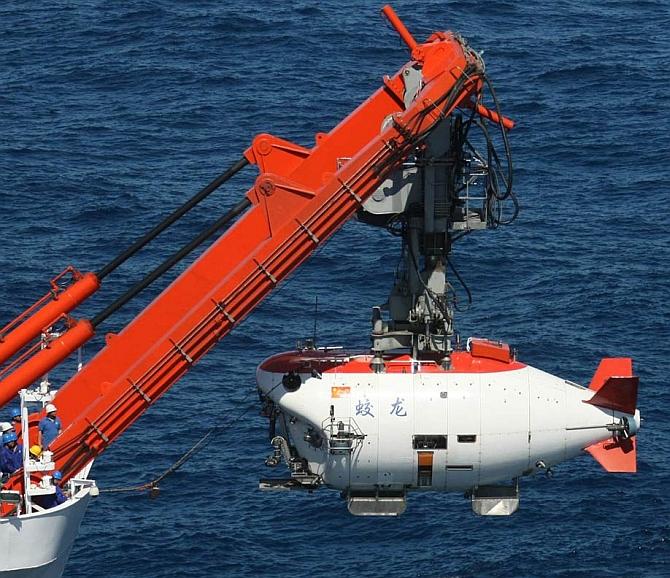 Yu Hongjun, field commander of the mission, said in its first deep sea expedition this year, Jiaolong has collected a variety of samples, including 4.2 kg of sulfide, 18.7 kg of basalt and 16 litres of deep-sea water besides testing all its systems.
Jiaolong is a part of the 38th ocean scientific expedition.
Han Xiqiu, one of the scientists on the expedition, said future dives will evaluate the resource potential of the area.
During the 124-day voyage, the Jiaolong submersible will also explore the South China Sea and Yap Trench, state-run Xinhua news agency reported.
Named after a mythical dragon, Jiaolong reached its deepest depth of 7,062 meters in the Mariana Trench in June 2012.
As it developed the deep sea diving technology, China is stepping up exploration of the Indian Ocean, regarded as the backyard of India.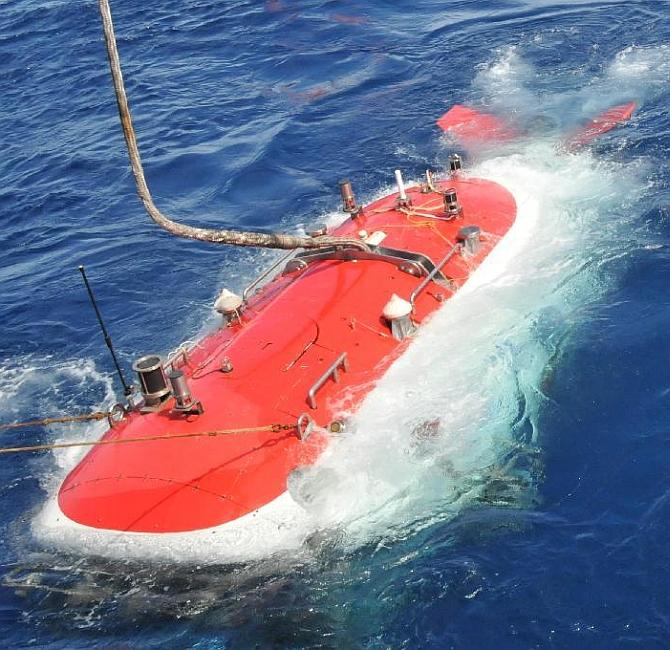 China has already secured contracts from International Seabed Authority in 2011 to explore Indian Ocean for polymetallic sulphide ore and its research vessel has discovered two hydrothermal areas and four hydrothermal anomaly areas in southwest part of the ocean.
Under the contract with the ISA, China Ocean Mineral Resources Research and Development Association got exclusive rights to explore 10,000 square-km of seabed in the southwest Indian Ocean in an area off the coast of Africa.
Last year, around the same time another Chinese submersible Qianlong No 2 completed its first exploration in the southwest Indian Ocean.
Qianlong No 2 was looking for sulphide deposits and precious metals.
The autonomous underwater vehicle (AUV) dived 16 times during the exploration from December 16, 2015 to March 4, 2016 in the southwest Indian Ocean.
The AUV explored sea areas rich in sulfide deposits that contain various metals, detected deep-sea terrain as well as photographed sulfide, basalt and marine organisms, he said.
The success of the trial exploration of Qianlong No 2 in the Indian Ocean has proved that the AUV can be put into practice in deep-sea mineral resource investigation since it can adapt to the complex terrain in the ocean and finish underwater tasks smoothly, Chinese officials said last year.